Most Indian SaaS startups grew out of old friendships. Our successful startup co-founders of today were college friends or roommates in another life. But just as amity between founders has cemented organizational foundations, it has also played a crucial role in arbitrating disagreements from time to time. We asked some SaaS founders how they resolve conflicts and arrive at unanimous decisions without compromising the integrity of their organizations.
RUSHABH MEHTA
We have a concept called sociocracy: when you get a proposal, you ask for objections, and the goal is to reach a consensus, not a compromise. So every plan we propose to the team, everybody gets to object and they can say we don't agree or we need more time to think about it. So, sociocracy can also be used when I need to buy more time. It also builds the culture in the organization where everybody thinks they have a say. I think it is very important for us as we are growing as a company to create these layers of management. We also believe in this model where we don't want to create a company of managers but rather a kind of organization where people have a say.
ARPIT JAIN
That's an interesting question and something that I think is unique at SplashLearn. I've often heard people discuss the "ideal number of founders" needed for a startup and most say there should be no more than two. We are four founders, and I think that having the luxury of these different points of view has been critical to our success.
Conflicts are essential for good ideas to emerge;
WHEN YOU GET A PROPOSAL, YOU ASK FOR OBJECTIONS, AND THE GOAL IS TO REACH A CONSENSUS, NOT A COMPROMISE.

— RUSHABH MEHTA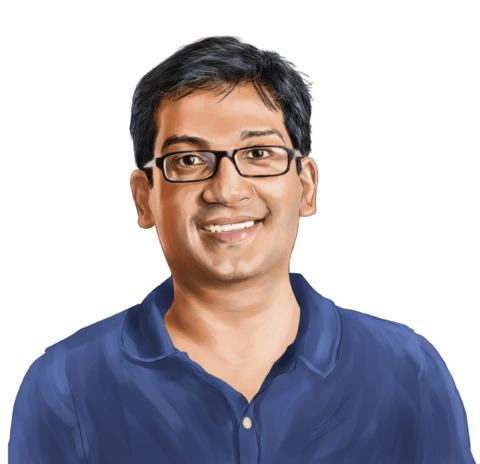 what has worked for us is that all four of us bring a unique opinion to the table, but at the core, we share the same values and the same goal. Not only that, since we've known each other since college, there is a high level of trust, and all of us believe in each other's potential.
We've also evolved since we started the company. All four of us started out coding, and over the years, we've moved into our current roles. We're now responsible and accountable for our individual domains. If there's a difference of opinion, we defer to the person who has been working with that domain day in and day out.
UMANG JAIN
We've been quite lucky in this regard. Having multiple founders (SplashLearn has four) can add a lot of value if they have the same value system but slightly different skill sets and different points of view. This ensures that every problem is analyzed from different angles. There is a greater chance of getting to an optimal solution.
Of course, we have conflicts and differences of opinion, and that to me is a great thing, I would not have it any other way. Each of us realizes that there is no individual glory here. So we focus on working towards the most important thing, which is creating a positive impact through this company. We may have slightly different ways of arriving at the end goal, but that's okay, that helps us find the most effective way.
SAKSHI TULSIAN
For any startup, for anything to work, the chemistry between whosoever is running the show is very important. I personally feel respect for each other's work and skills is important for chemistry to work. In our case, we have been successful in identifying the strengths and weaknesses on both sides from day one. I am good with operations and management and a bit more organized than Ashish [Sakshi's partner and co-founder at POSist], so that is the part which I have been taking up in POSist. Ashish on the other hand has been great with his strategies, his thinking, getting opportunities for the company, thinking ahead of time, and that is something I admire in him. We are constantly
OF COURSE, WE HAVE CONFLICTS AND DIFFERENCES OF OPINION AND THAT TO ME IS A GREAT THING, I WOULD NOT HAVE IT ANY OTHER WAY. EACH OF US REALIZES THAT THERE IS NO INDIVIDUAL GLORY HERE. SO WE FOCUS ON WORKING TOWARDS THE MOST IMPORTANT THING, WHICH IS CREATING A POSITIVE IMPACT THROUGH THIS COMPANY. WE MAY HAVE SLIGHTLY DIFFERENT WAYS OF ARRIVING AT THE END GOAL, BUT THAT'S OKAY, THAT HELPS US FIND THE MOST EFFECTIVE WAY.

— UMANG JAIN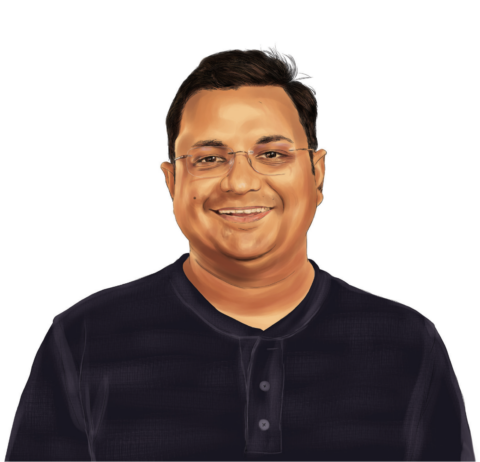 learning from each other. There are times when we have had a difference of opinion while trying to solve a problem, but I think that at that point in time, the direction can be different, but the goal has to be the same. It is important to keep our egos aside and think about what is best for the company and not for us. If the company will do good, the startup will do good, and I think all of us should do good.
PARAS CHOPRA
As founders, we have been lucky to share a substantial part of our value system. There are a couple of points which we fundamentally agree very strongly with and that helps us have a lot of disagreements [on other points] but because we share the value system, we know that regardless of the disagreements and discussions we are having, we are moving towards the same end goal. That value system really boils down to belief in great work and the belief that discussions are how you bring the best out of anything. I genuinely believe that I get much better ideas when I talk to Sparsh [Gupta, co-founder]. I actively look forward to Sparsh's inputs and disagreements to ensure that I am not stuck in some cognitive bias, in my own egoistic thinking that I know everything, and this is how things will have to be. I don't remember having any discussion where we ended up at opposite ends of the spectrum. We both believe that if two rational people are arguing over data, logic, first principles thinking, ultimately they should be able to come to a common answer and that is what has worked for us.
SRIDHAR VEMBU
There are some 100–120 independent teams here at Zoho. Those teams are run by somebody, and that somebody has to have the passion and the commitment that is communicated to the team. It's not always perfect! People always have their differences, and no two people can ever agree on everything. The execution will vary by team, and that is perfectly fine. Different people operate differently. But we agree on some core things: things like, why are we here? Why are they [team members] here? There is an underlined philosophical agreement on those. But overall, all those variations are very much part of the Zoho experience.
IT IS IMPORTANT TO KEEP OUR EGOS ASIDE AND THINK ABOUT WHAT IS BEST FOR THE COMPANY AND NOT FOR US.

— SAKSHI TULSIAN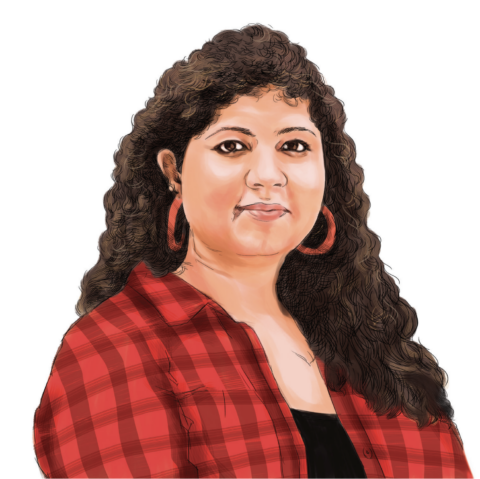 ELAD GIL
The number one reason there are co-founder conflicts is that nobody is actually in charge. One of the pieces of advice commonly given—that I actually think is in some ways bad advice—is that you always need an "equal" co-founder. I think people need to divorce equality in terms of equity from equality and in terms of decision-making. I think to have a company really succeed, you need somebody who is clearly in charge, whether the equity is split equally or not. Clearly in charge could just mean they have a final vote. They could still make a lot of decisions together and everything else but, ultimately, if there is a fork in the road, you need somebody who can make that call in terms of which branch to take. In general, being able to divide up roles and responsibilities early is a good idea for almost any form of human partnership in life.
TANMAI GOPAL
It depends on the nature of the disagreement. Fundamentally, resolving a conflict or a difference of opinion in a way that keeps everyone happy and energized to keep going can only happen by having the company and product vision in alignment, and by principled decision-making so that there is fairness built-in into the fabric of the company.
This is essentially a better way of saying, let's everyone try to be on the same page. In the early days, this is very hard to do, because things are so chaotic, and things move so quickly. So the vision of what the team wants and why they're doing it becomes really important, and the nature of decision-making becomes very important. What has helped us then and what continues to help us evolve rapidly is alignment on the why we're doing what we're doing and having extreme amounts of empathy for each other.
We have reached a size now where formally codifying our principles is becoming important. This allows decision-making to be federated to all functions and at all levels across the company which is a necessary element for creating a culture of ownership and accountability.
*Sridhar Vembu comments are from the Outliers Podcast hosted by Pankaj Mishra ©️SourceCode Media Private Limited
I THINK PEOPLE NEED TO DIVORCE EQUALITY IN TERMS OF EQUITY FROM EQUALITY AND IN TERMS OF DECISION-MAKING.

– ELAD GILL