A company does not simply run on brilliant ideas—it also needs to monetize those ideas to turn itself into a sustainable, if not a profitable, organization. But should you be looking to monetize your product from day one itself? Or should you rather gain the confidence of your users early on and then demonstrate confidence in pricing so you can actually scale at your estimated rate? We asked founders to share their thoughts on how to build a successful revenue engine.
ADITYA RAO
Ninety percent of my customers today are with me on WhatsApp. I nicely ask them to connect to places where I know they will be more comfortable chatting and offering feedback whenever they can. My advice would be to get their phone numbers and call them. In the initial days, don't send out fancy, automatic emails. The first 50 customers all got manual emails from us. A huge personalized email by me, going through their Twitter and LinkedIn profiles. Some of these things really helped with our trial-to-paid conversion. If you don't have one feature that's your hook, that's the core of it, and you
WHAT IS THE STATE OF THE MARKET NOW? WHO ARE THE PLAYERS IN IT, AND CAN WE MAKE A DIFFERENCE HERE? WHAT IS OUR ANGLE HERE? CAN WE BUILD THE PRODUCT IN A REASONABLE TIME OR WITHIN A REASONABLE BUDGET? CAN WE PRICE IT ATTRACTIVELY? CAN WE BRING IN CUSTOMERS? WHAT IS THE MARKETING CHALLENGE?

– SRIDHAR VEMBU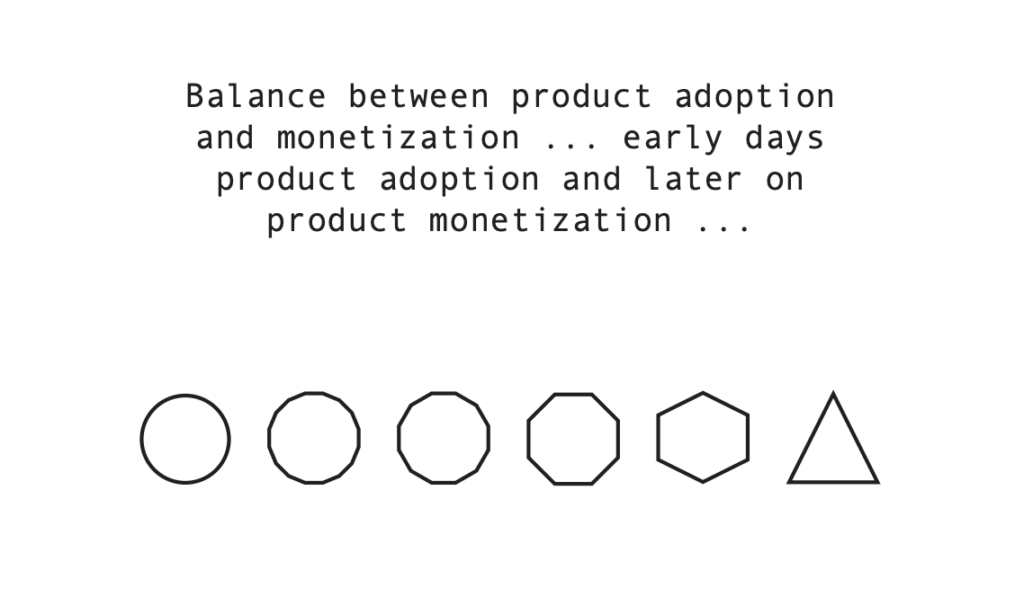 have too many features going on, I don't think it'll go anywhere.
ABHINAV SHASHANK
One thing that is very different in our approach in general. In any area that we want to play in, we want to basically be the market leader, the number one player in that space. That was incredibly clear when we started—we are not going to build an India version or a global version. None of that; we are going to be world number one in what we do. So, when we picked this healthcare data thematic that we are going to create this ubiquitous healthcare data platform, we knew from the get-go that we have just one customer today who pays us whatever, but we are going to create like a global market leader in this space, and over the last three and a half to four years we have gone from 0 to $50 million in ARR. We are probably the fastest-growing digital health company by a stretch. Like in all rankings, whether Gartner or Class, like things that actually rate enterprise software, we are by far the market leader in what we do. I think we are set up for a really good growth structure; we are growing north of 100 percent year over year at this point. If we execute well, we should basically be in the 100 million ARR mark closer to somewhere next year and, hopefully, be by far the leader in this space.
SRIDHAR VEMBU
We have over a hundred products now; some make more money than others. All my philosophies are worth nothing if we don't actually make money as a company. If you look at our products, they are a mixture of things. Some are easier to market; others are harder. We persist with the harder ones. In the early days, we tried to find opportunities to sell over the internet because we didn't have a field, a sales force, or even a brand. Any of those that could be sold over the internet, that's how we specialized. We now have the resources, and we built our sales force. We are moving up the chain. Of course, a lot of it is still on the internet, but we have complemented it with our sales force. That is how we make money. And the key for us is to figure out what people want and then make it. But how do you figure that out? It's not as if there is any secret formula or recipe for it. It always begins
WE ARE GOING TO BE WORLD NUMBER ONE IN WHAT WE DO.

— ABHINAV SHASHANK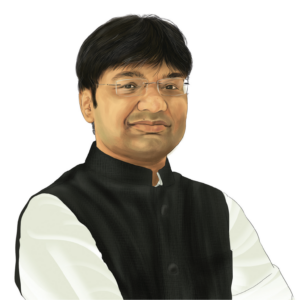 with looking for an opportunity. You ask yourself, "What is the state of the market now? Who are the players in it, and can we make a difference here? What is our angle here? Can we build the product in a reasonable time or within a reasonable budget? Can we price it attractively? Can we bring in customers? What is the marketing challenge?" We generally try to be patient. Whenever we launch, we don't expect instant results. The luxury of that patience comes from operating our finances conservatively.
RITESH ARORA
We avoid making money in the first go. For the first six months, unless the entire hypothesis has been proven, we will not think of making any money. Because monetization suddenly becomes big friction for adoption. Instead, for those first six months, go to your early users or maybe a broader market to understand the nature of an active problem. Let them adopt the product. Let them give feedback. This continuous loop of feedback needs to happen, the more feedback you get, the more actively you can fix the product. The moment you put monetization in the earlier stages, you will get very little feedback. It immediately becomes a sales problem even though it is not really a sales problem.
ASHISH TULSIAN
[Here Ashish shares an anecdote from his learning experience] The elderly gentleman said, "If everybody is your customer, you basically are lazy and you have not figured out who your customer is and if you don't know who your customer is, forget scaling. You will never be able to scale. You will do business but you will not be able to scale. You will make money, but that is all. You should definitely know who is not your customer, you should know who is your customer, you should know the attributes that define your
THE MOMENT YOU PUT MONETIZATION IN THE EARLIER STAGES, YOU WILL GET VERY LITTLE FEEDBACK. IT IMMEDIATELY BECOMES A SALES PROBLEM EVEN THOUGH IT IS NOT REALLY A SALES PROBLEM.

– RITESH ARORA
customer. And 80 percent of the work should only be for the segment you define very, very clearly."
When I came back, in the next three months we actually discovered our customer. That was also in the middle of this journey of changing our pricing. I think we could actually solidify our pricing, we could actually solidify what we do, and scale to whatever little extent we have been able to, just because of that.
UMANG JAIN
Building a sustainable business model has been our priority since day one. That's why we've always focused our energies on growing our organic channels, rather than the paid ones. We cracked the App Store search pretty early in the game. Around that time ASO (App Store Search Optimization) itself was a new concept. Then we moved on to doing the same with other organic platforms and channels.
We've been quite agile when it comes to pricing. I would say that the switch from a lifetime pricing model to a SaaS model has been a game-changer— both for the company and the product. Now we have users who choose to pay for the product every month, and we ensure that they continue to find value for their time and money every time.
Recently, we've also launched an online tutoring product to scale the revenue from the loyal user base we already have worldwide. We're always looking for the next big thing that can fit under our existing umbrella of offerings to continue scaling.
RUSHABH MEHTA
We have less than $1 million in revenue this year. We might touch $1 million, I don't know. That's nothing, right, for a 10-year SaaS company. VC will say, like, get lost. In 10 years you have just made $1 million, your revenue is $1 million. I am transparent about this, because of the first principles. So, we see there is a significant revenue opportunity out there, this could become a billion-dollar company. We are clear about that and we will get there and we will do it very transparently. Like, we will tell enterprises that we are going to work if you give us $1 million. We will see if they give us work. So, as I said, we see the opportunity but I don't know how fast. Will it take five years, will it take ten years? I have no idea. But, we will definitely go in that direction because we want to build more products at some level, so we want to keep funding this and growing this movement as we call it.
PRUKALPA SANKAR
When the user matrix started growing, and we started saying we are getting there from a product solution fit perspective, we started our second phase of going to market. This is when we said now we need to start figuring out how we want to really scale the product and scale sales and some of those engines. There we started another customer-discovery process again, this was the bio focus customer discovery process and here we were much more specific. That really helped us to sort of define product positioning and understand whether we were there and how do we think of product positioning in some of those cases and I think that gave us enough confidence to say we are sort of at that phase where we can start scaling and that is really where we started scaling and go to market and we are still continuing to do that, I wouldn't say we are past that, we are still very much in that zero to one phase where we are constantly trying to learn from the market because the ecosystem we operate in is changing very rapidly.
BHARAT GOENKA
Personally, I believe most companies tend to plan for a realistic scenario and not an optimistic scenario. When you invest in a realistic scenario, you choke yourself. When you plan for an optimistic scenario, your spending is higher; when actual reality hits, you might have spent more than you should have or needed to. Ultimately, if you plan for success, you have to invest in the optimistic scenario. What I mean by that is particularly in the B2B space and the space that we work in, it is partially a product space and at the same time the post-sale process. There is a presale process which is an engagement-based process, and there is a post-sale process which is the support process for the customer. We invest deeply in the capacity to do both of them, and that is oversizing our capacity by sometimes 3x, 4x, and sometimes even 10x, and that is not easy to do because money is scarce, it has always been scarce, but from the beginning, we have always invested ahead of the success rather than
WE ARE STILL VERY MUCH IN THAT ZERO TO ONE PHASE WHERE WE ARE CONSTANTLY TRYING TO LEARN FROM THE MARKET BECAUSE THE ECOSYSTEM WE OPERATE IN IS CHANGING VERY RAPIDLY.

— PRUKALPA SANKAR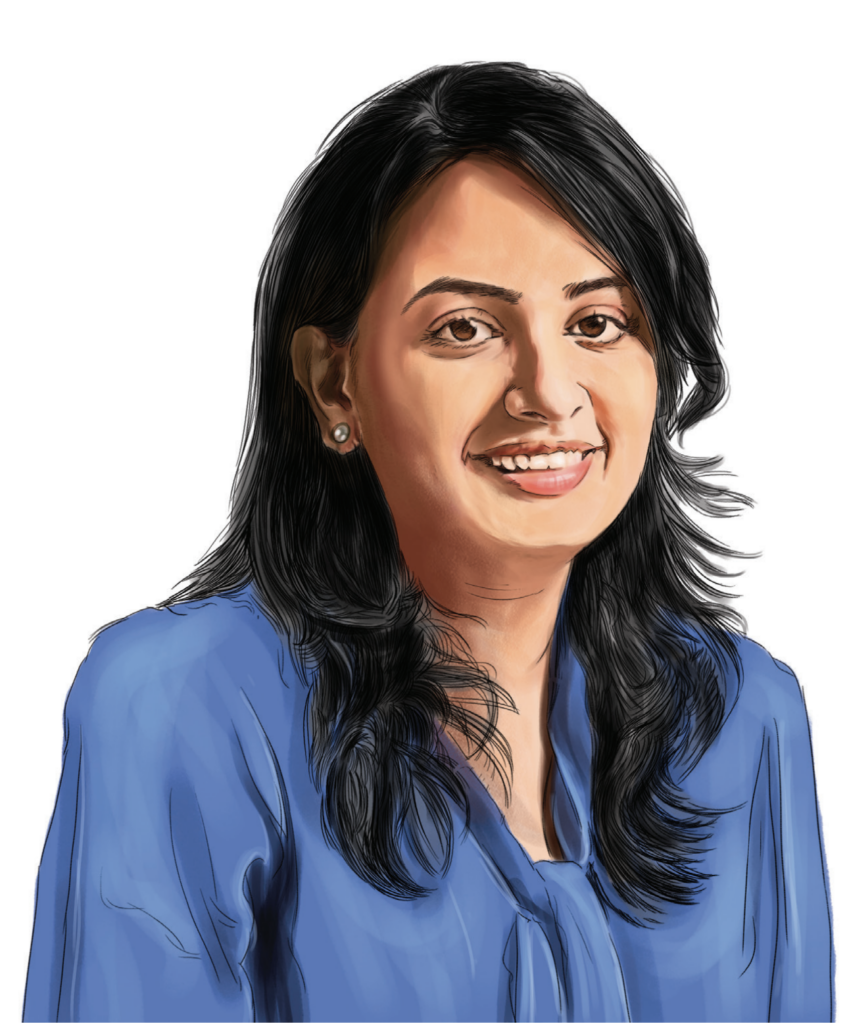 trying to scamper to cope with the success because the moment you try to scamper to cope with the success you start choking yourself. You start doing silly things, either in the quality of engagement that you are doing or in the quality of service that you are giving.
Even in the early days when we didn't have enough money to invest, we still invested whatever money we had in the capacity even though we did not need the capacity, just optimistically believing that we are going to get a flood of customers coming in and how we'll cope with them.
*Sridhar Vembu comments are from the Outliers Podcast hosted by Pankaj Mishra ©️SourceCode Media Private Limited
KEY TAKEAWAYS
DEMONSTRATE CONFIDENCE IN PRICING
VP SALES SHOULD BE AN EARLY HIRE
DON'T UNDERESTIMATE THE IMPORTANCE OF GO-TO-MARKET