SaaSBoomi recently hosted an offline Ask Me Anything (AMA) session in Ahmedabad on enterprise sales with Dhruvil Sanghvi, founder and CEO of LogiNext. The AMA focused on building a roadmap to navigate the competitive US landscape for small and medium-sized businesses.
1. The Cosmic Quest: Defining Your Target Universe
The session kicked off with a discussion emphasizing the importance of pinpointing the Ideal Customer Profile (ICP). Much like stargazers focus on constellations, defining your ICP helps businesses navigate the vast universe of potential clients, ensuring strategic alignment.
2. Confidence, the Charmer: Tailored Emails, and Self-Assurance
Dhruvil urged founders and operators to wear confidence like a bespoke suit. Paired with personalized, finely crafted emails, confidence becomes a magnetic force, pulling in clients and sealing deals.
3. The Power of 'No': Nurturing Strategic Growth
Dhruvil advocated the art of saying 'no' to non-ICP customers. This strategic decision acts as a booster rocket, propelling SMBs toward sustainable growth by conserving energy and resources for ventures that truly matter. Understanding the journey from SMB to enterprise was important, ensuring businesses scale strategically.
4. Stellar Narratives: Case Studies That Inspire Confidence
Ditch mundane references and leverage case studies. These narratives weave success stories, illuminating capabilities, and building trust among potential clients. Case studies can become indispensable tools in the sales arsenal, especially when transitioning from SMB to enterprise-level engagements.
5. Mastering the American Melody: Cultural Savvy and Relationship Building
Dhruvil stressed the significance of understanding local nuances, engaging in small talk, and building personal connections in American soil.
6. Budgeting for the Stars: Strategic Investment for Optimal Returns
Allocating resources wisely is key to stellar performance. Dhruvil's advice? Invest intelligently. Whether it's quality leads, personalized marketing, or in-depth market research, strategic investments elevate ROI, ensuring maximum impact.
7. The Local Constellation: The Significance of Physical Presence
Dhruvil underscored the importance of being physically present in the US. Much like planting a flag on uncharted territory, this presence offers unparalleled insights, fosters relationships, and tailors strategies for unparalleled success.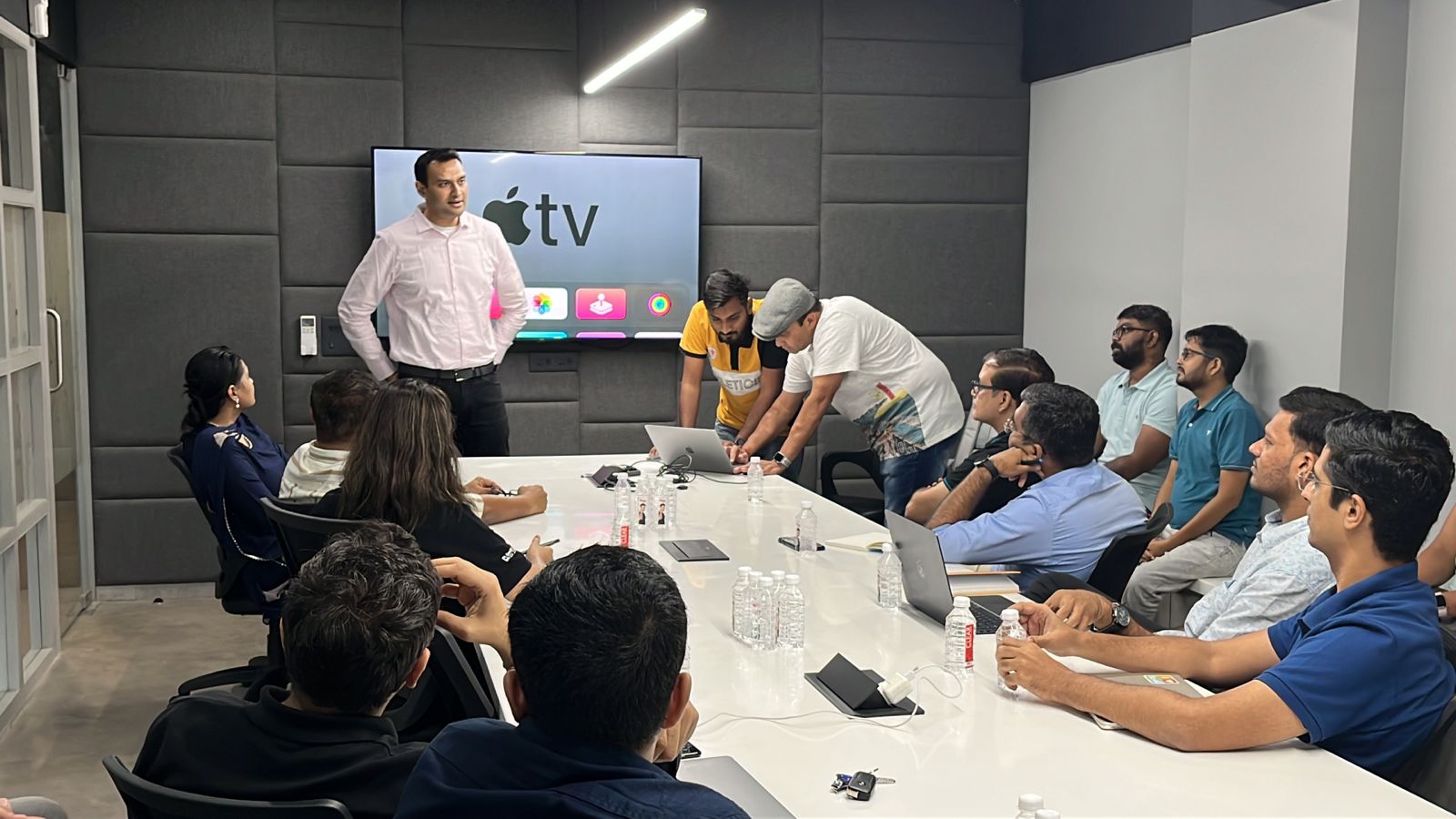 Key takeaways
Here are the major takeaways from the AMA session to bear in mind:
Busting the most common myth – The majority of investors believe it is difficult to scale in the US. This happens because most of the companies in their portfolio have not seen a full cycle of scaling up in the US.

Help clients see the value – While most businesses focus on product pricing, you should instead determine what value you are offering. This can help you set the right pricing strategy. Keep the pricing simple and easy to calculate ROI for.

Customize when necessary – Many customers might request customization sometimes for free, so you need to decide in which situations it's feasible to implement it. Choose the right bets to take in this context.

Nurturing at every touch point – Despite a long and exhaustive sales cycle, you need to stay active and keep your prospect engaged.

Create a product story that connects – Be hands-on with your product. The product is the Hero. Craft stories about your product that are compelling and clear to your clients, while being transparent about exactly what your product has to offer.

Stay persistent – Not every customer will convert on the first attempt – the key is to keep trying.

Build a configurable product – Explore how you can develop a product that is industry-specific and, at the same time, configurable to necessary requirements.
Focus on networking, always – Build relationships, even those deals that don't convert. Not every prospect will convert into a customer. Maintaining contact with them can help you in many different ways.

Create a system using different tools – Handle and manage multiple deals and contacts using CRM systems so that not a single deal falls through the cracks.
Lastly, you should always be open to learning and be objective, focused, and data-driven in sales. Moreover, rely on data when making any decision. That will make your sales teams smarter. By cultivating an entrepreneurial mindset in your team and developing that differentiator in your strategy can help you achieve the unachievable.