As the dust settles and the echoes of the event fade away, it's time to reflect on the Annual '23. This article aims to encapsulate the event's key highlights, from the planning stages to the execution, showcasing the challenges, and the overall impact of this occasion.
We had a total of 1,143 delegates that attended the Annual across two days. We had folks come in from the metropolitan cities of India, but also from the smaller towns like Surat, Indore, Erode, and even Kohima in Nagaland! We even saw attendees from the USA and Singapore.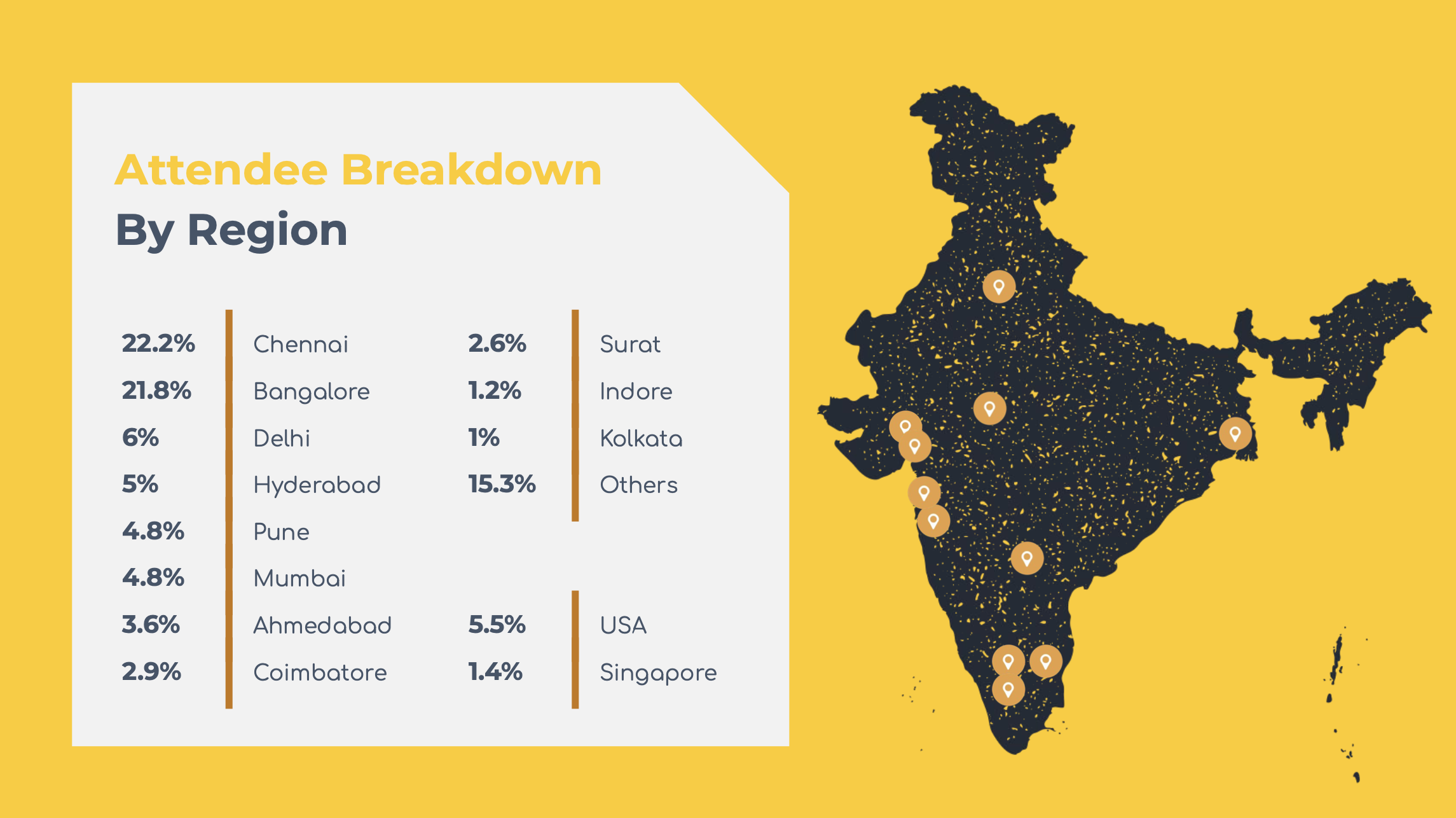 Over 90% of attendees participated in both days of the Annual, with a high recommendation score of 9.57/10!
The two days were spread across 20+ sessions that were focused on themes like marketing, PLG, and playbooks. We saw some crowd favorites in the SEO workshop by Rakesh Patel, Outbound Tactics and Learnings by Sridhar Ranganathan, and the Grit Stories discussion by Shekhar Kirani.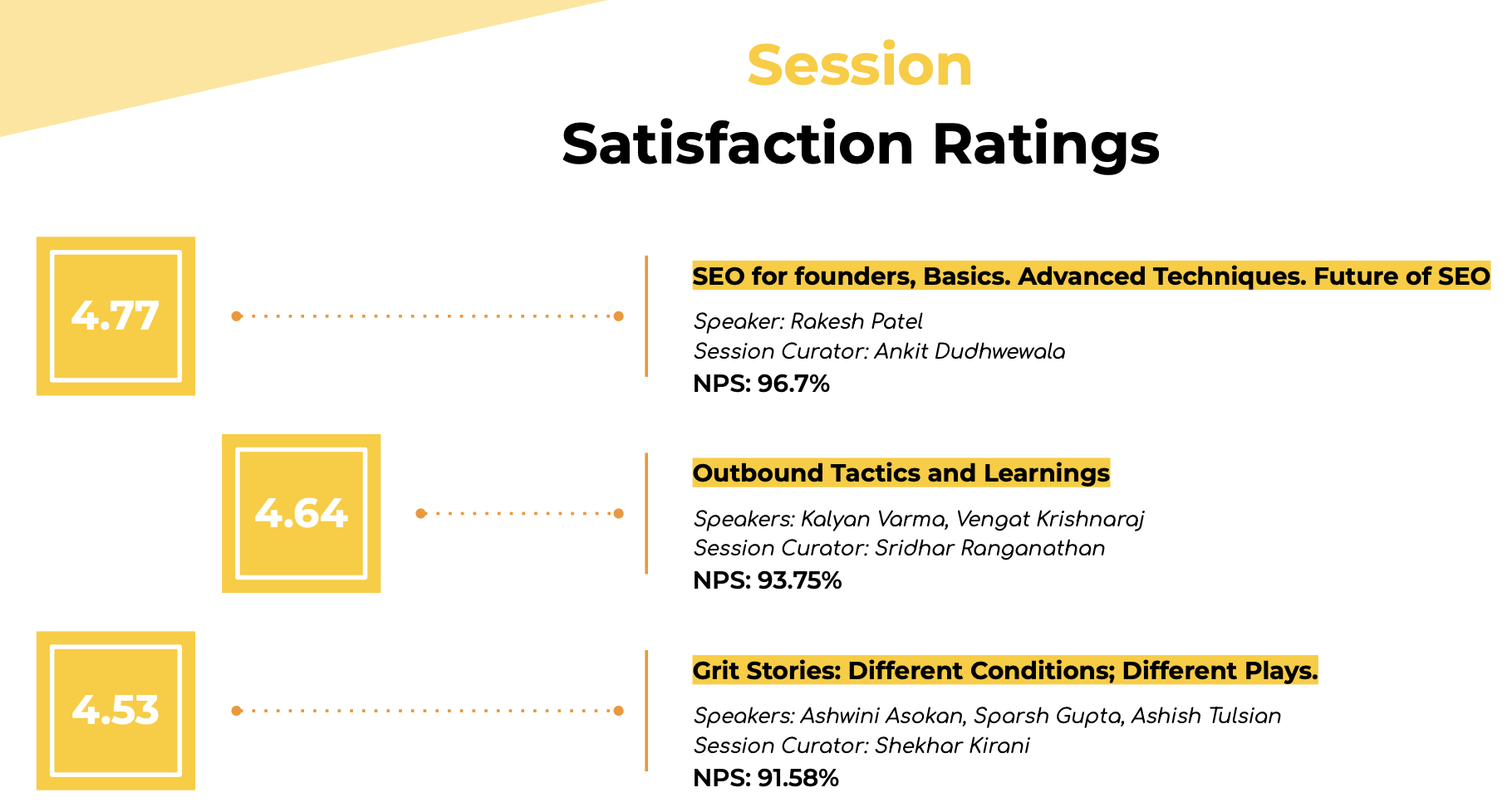 While SaaSBOOMi is primarily focused on learning and opening up playbooks for young entrepreneurs — we equally understand the importance of networking. And so this time — we tried a few experiments. The SaaS Pilot Market allowed early stage startups to get feedback from other startuppers and also explore synergies with early adopters and design partners. We had 16 startups showcase their products across two days.
The M&A Clinic lent itself to founders who were exploring an acquisition or a merger. We saw experts in Shruti Kapoor (CEO, Wingman) and Nishant Malhotra (Director, DC Advisory) who spent quality time with participants chosen from founders who applied.
Networking badges, unconference sessions, and the Sched app were used to ensure delegates were engaged the right way and networking was a lot more curated this time.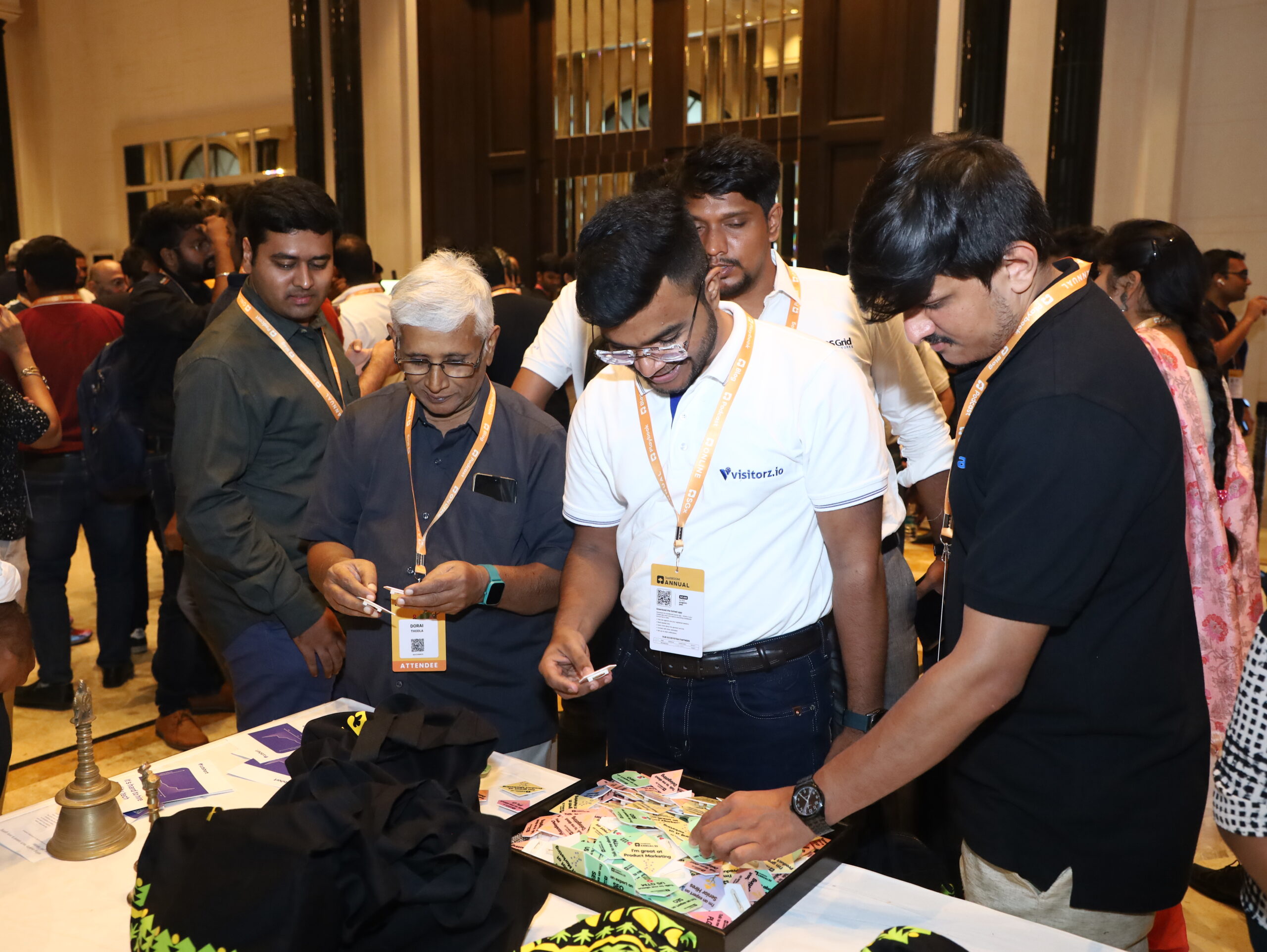 Our very own VC Connect saw 150+ startups pitch to six of our ecosystem partners — Accel, March Capital, Westbridge, Eight Roads, Sequoia and B Capital Group. The VC Connect ran parallel to the main event across two days — and this one has been our biggest one so far.
Gender parity is a big goal for us, and the DEI team worked hard to see to it that women founders got the front row. This Annual saw 80+ women founders — including second time founders, women building in the developer tools space, and more. An exclusive womens' luncheon was held on day one to create safe spaces for women to network, brainstorm, and exchange ideas.

The Annual isn't complete without the SaaSBoomi Awards — we had winners in categories across devtools, bootstrapped startups and even ecosystem champions of the year. We also had a quick session on governance updates where the by-laws and new chief evangelist of SaaSBOOMi was announced!
Since the scale of the event was the largest we've had, we needed to make sure the logistics and overall founder experience was top-notch. We had a solid foundation in our operational partners that seamlessly sewed up the Annual together.
For the registrations, we tied up with Jaipur-based Dreamcast. There was also the in-house pre-event registration platform built by Mayank Nagpal, founder of Epyc. We also partnered with Premagic, a Cochin-based startup that handled photography with the magic of AI. And of course, our go-to event management agency, Running Django, helped us run the entire pre-, post-, and event as smoothly as it could get. And of course, kudos to the team of volunteers without whom we couldn't pull this off.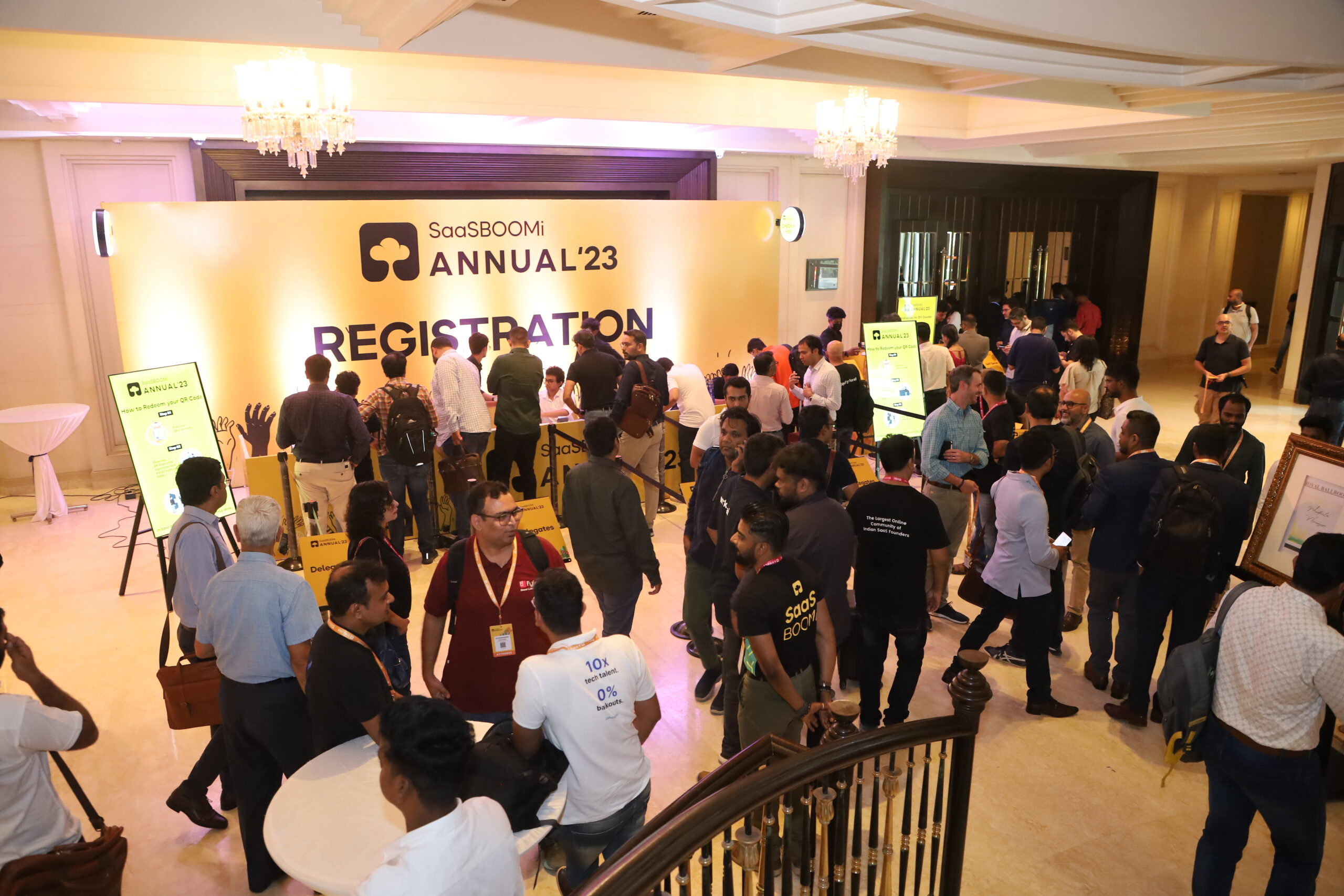 And finally, what's a SaaSBoomi Annual without some bonding! We had heritage walks around the city in the mornings that covered historic temples, hole-in-the-wall restaurants, and the essence of Chennai on two mornings.
During the event, we witnessed countless acts of kindness, generosity, and selflessness that left a lasting impact on everyone involved. Let us continue to spread love, positivity, and compassion, paying it forward one small act at a time.
PS: SaaSBoomi volunteer Aastha Sharma has put together a deck that summarizes all the feedback from the attendees of the Annual '23.
While we're proud of our success this year, we're always eager to learn and raise the bar.