The what and the why behind SaaSBoomi Growth 2022
In the last few years, the Indian SaaS ecosystem has come farther and faster than our anticipations in our quest to become a 'product nation'.
In this time, we've seen a plethora of world-class product offerings solving complex business problems for customers across the globe.
To put things in perspective, Indian SaaS companies generate $2–3 billion in revenues each year and have earned about 1% of the global technology market.
Even by the most conservative estimates, that number could grow into anywhere between $50-$70 billion in the next decade, winning around 5% of the global market: A value creation opportunity to the tune of $500billion to $1 trillion dollars.
At this critical juncture for individual companies as well as the ecosystem as a whole, it is important we do a little self-introspection and accurately address our strengths and weaknesses that play a starring role in our success.
To that tune, at SaaSBoomi we've had the privilege of interacting and learning from countless SaaS founders from companies that range from one-man shops to those with offices across continents, to get a well-rounded sense of the state of things and how we are positioned in our journey to a trillion-dollar economy.
We've come to observe one general sentiment amongst founders:
"We've figured out the part of building a world-class product. Now, how do we build a growth flywheel around it to hit our revenue targets?"
While it would be a stretch to call it a chink in the armour, founders do acknowledge that one of the tougher problems in company building has been establishing a repeatable, scalable growth engine that the marketing and sales teams can emulate.
In fact, this is one of the biggest headaches for companies that have a great product, serve a few hundred happy users, and are currently in the middle of attaining product-market fit. Because the processes and frameworks you set up at this stage of company building could very well make or break your business goals.
This is a particularly tricky proposition because as you move up the rung of product-building milestones as a company, there are fewer and fewer blueprints of those who have been there and done that, sharing their lessons and mistakes.
It is for all these reasons, we at SaaSBoomi envisioned 'SaaSBoomi Growth', a one-of-its-kind closed room gathering for founders, marketers, and sales leaders, where successful growth leaders open up their playbooks on how they built a high-flying growth engine at their companies.
Last year, 'SaaSBoomi Growth' saw participation from ~200 founders and growth leaders who went back with invaluable insights on highly specific growth themes from niche experts.
Building on that buzzing reception, we're back with SaaSBoomi Growth 2022, a 2-day spectacle where dozens of growth leaders and founders share everything they've learnt in their journey: Mistakes, Insights, Playbooks, Temptations, that every marketing and sales leader should be aware of.
At SaaSBoomi Growth 2022, you are guaranteed to walk away with tried and tested strategies and tactics for user acquisition, engagement, retention, and many more insights to help you set up the perfect launchpad a successful growth engine of your own.
And of course, following the same philosophy as every SaaSBoomi event, there are a lot of initiatives in store to help you meet, network, pay-it-forward, and learn from growth and marketing leaders who are tackling the same problems as your company.
Packed with lessons from top growth experts in the country who've been there and done that
At a venue as special as the conference, the community, and the cause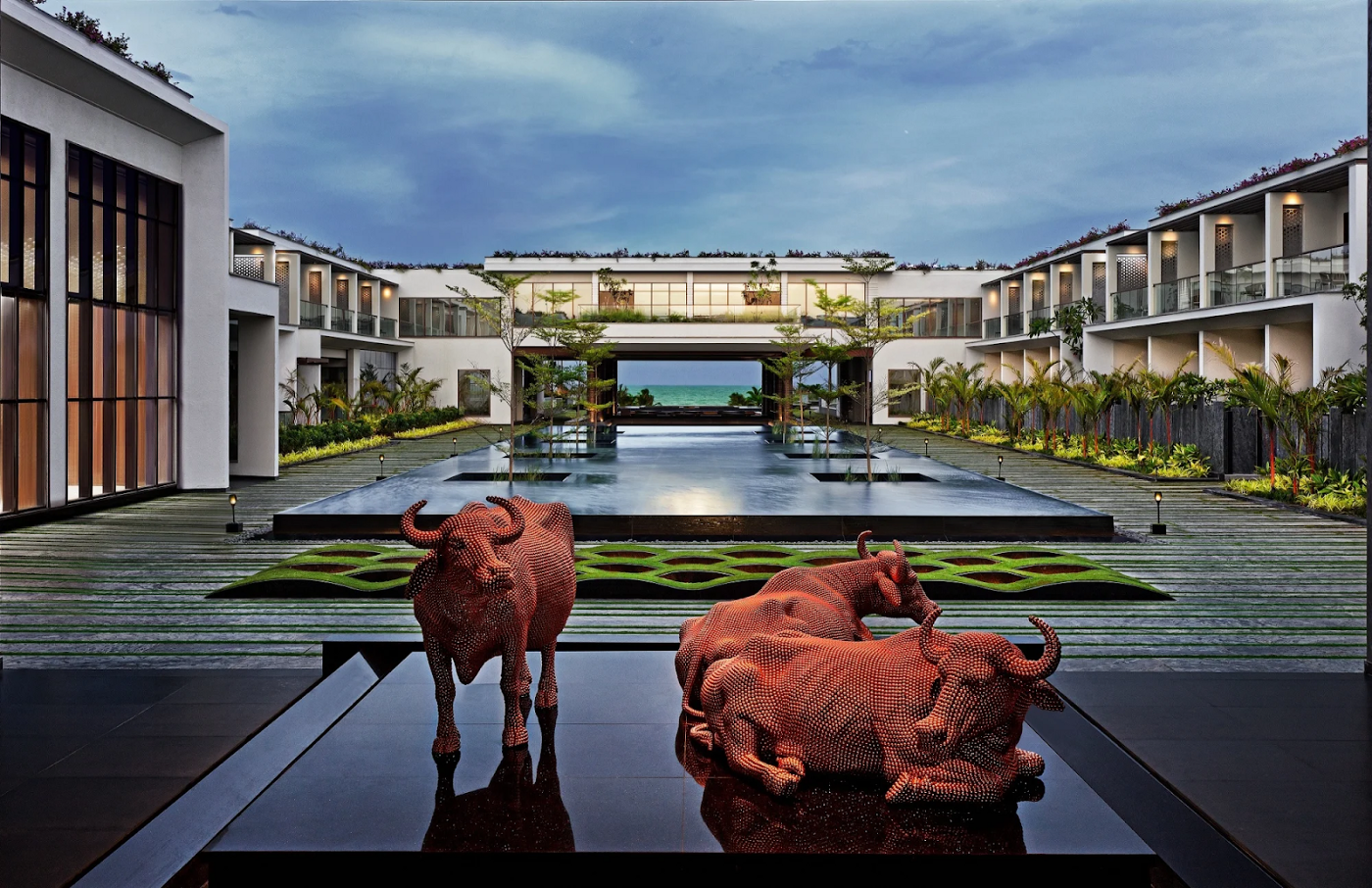 Brought to you by a team that's equally passionate about growth, as they are about paying it forward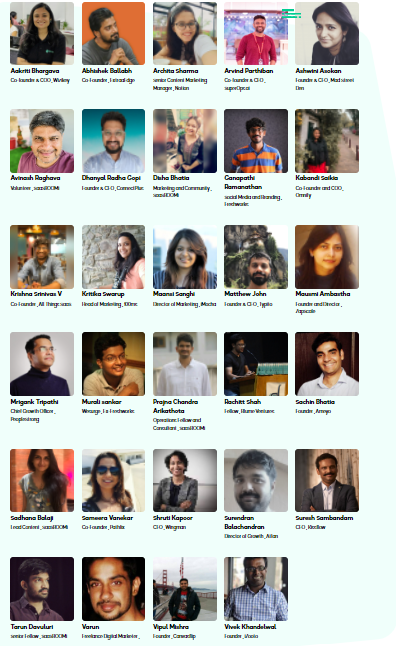 Note for the applicants
We're tremendously grateful for the overwhelming response from the community, with us receiving over 350+ applications in a span of 14 days.
As always, our curation team followed a rigorous review process in vetting the applications. Startups were reviewed based on three criteria:
ARR less than 2M
B2B SaaS Company
No lower revenue threshold
While we would've loved to approve almost every application we received, we were unable to do so because of capacity constraints at the venue. We'd like to convey our sincere apologies for those who weren't able to get through this time. We truly hope to see you in the next edition.
Here's to building world-class products and sustainable growth engines that catalyse their success.