For a long time, some of us have believed that SaaSBoomi is an emotion. A driving desire to be part of something larger than life; make a dent bigger than what a single startup could; trigger that effective altruism aorta to go above and beyond for your peers – paying it forward. This is not just addictive, but also infectious. That's what we found at SaaSBoomi Caravan '23 in the Bay Area.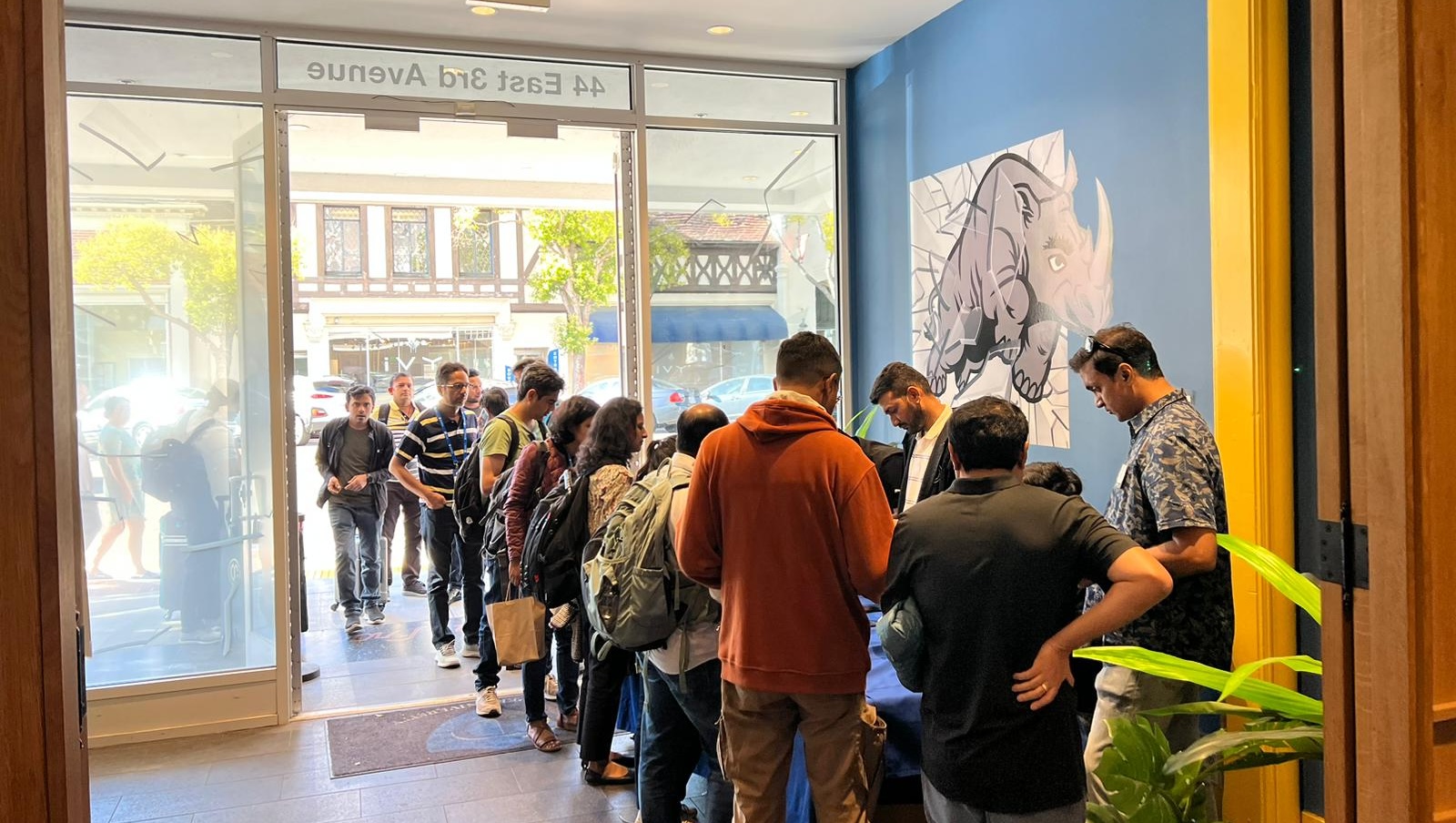 Most of us organizers, barring our lead volunteers in the US, landed in San Mateo around September 3, assuming that we would get there and set the stage before the founders – the Caravan attendees – arrived. Instead, it was volte face: around 50 founders, who beat us to it, and welcomed us to Draper University, our ground zero. That sort of became the modus operandi for the next two weeks, where founders and operators – many of them first-timers to SaaSBoomi – just picked up the pieces and ran with them.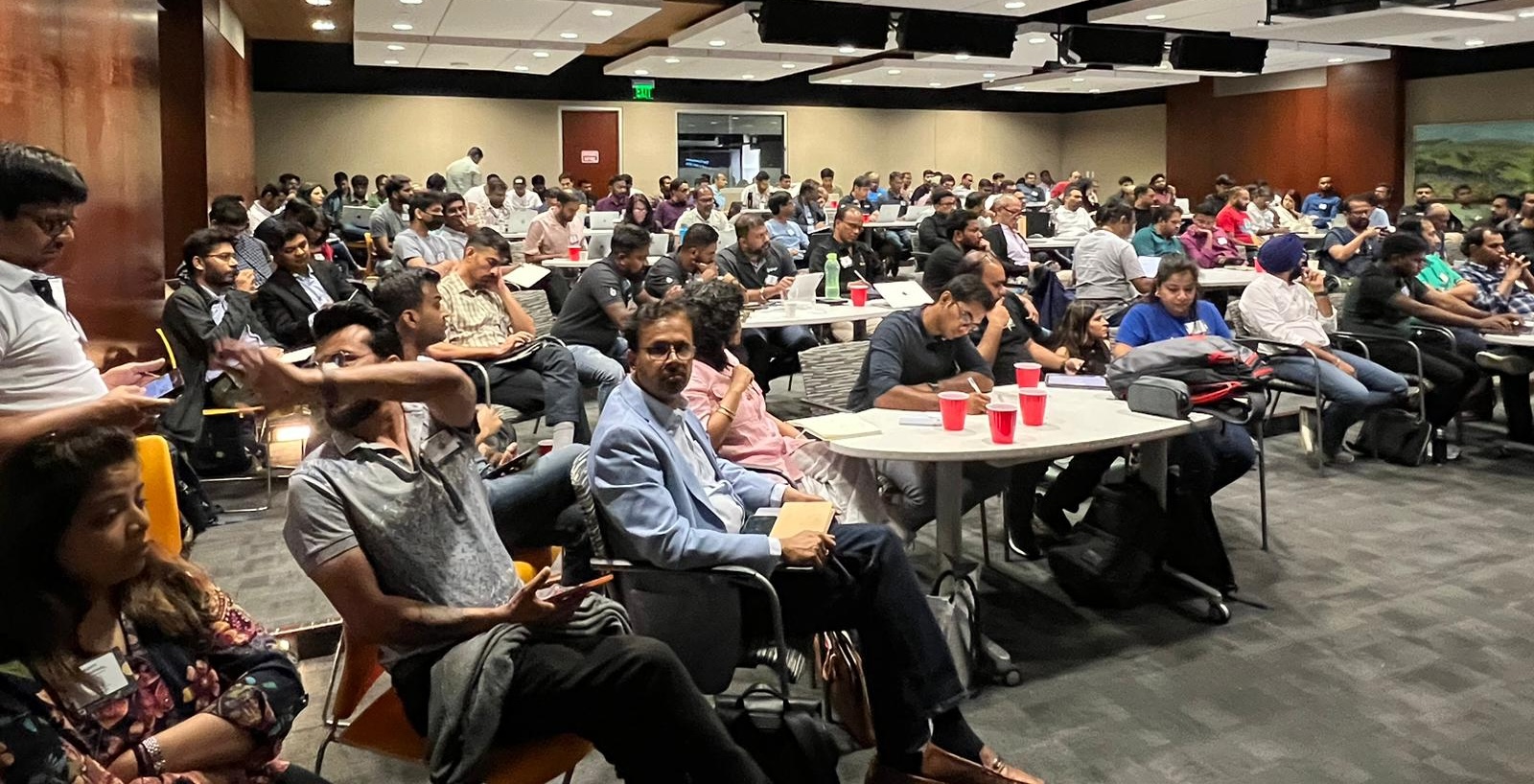 We had a packed agenda for 8 days, starting with the welcome mixer on Friday, September 8. Vinod Muthukrishnan, the lead volunteer at our US Chapter, set the tone – from the simple do's and don'ts to a primer on the SaaSBoomi ethos. Then began the series of tactical learning sessions. Topics ranged from selling in the US and roping in your first set of design partners to scaling from zero to $1 million ARR in the US and getting to grips with GenAI. The market-making sessions – M&A readiness, IndustryConnect, and VC Connect – were runaway hits with the founders.
IndustryConnect was a pilot we tried out and we were stunned by how it was received by the founders. Over two days, we held 374 meetings between industry leaders in the US and founders selling to enterprises.
At the program planning stage, we wanted to earmark a substantial chunk of time for peer-to-peer impromptu learning sessions. But the sheer number of topics we wanted to cover scuttled those initial blocks of time. We worried needlessly.
We had around 240 terrific founders – many of them in the early stages of their startup journeys, quite a few who had scaled, and several who were onto their second or third startup – all of them in one place. Around 124 of them stayed at Draper University, where we had booked mass accommodation. So magic had to happen.
This is a lesson Avinash Raghava, our founding volunteer and CEO, often tells all of us: "You just have to be a facilitator or at most the catalyst. Bring amazing people together, and see the magic unfold."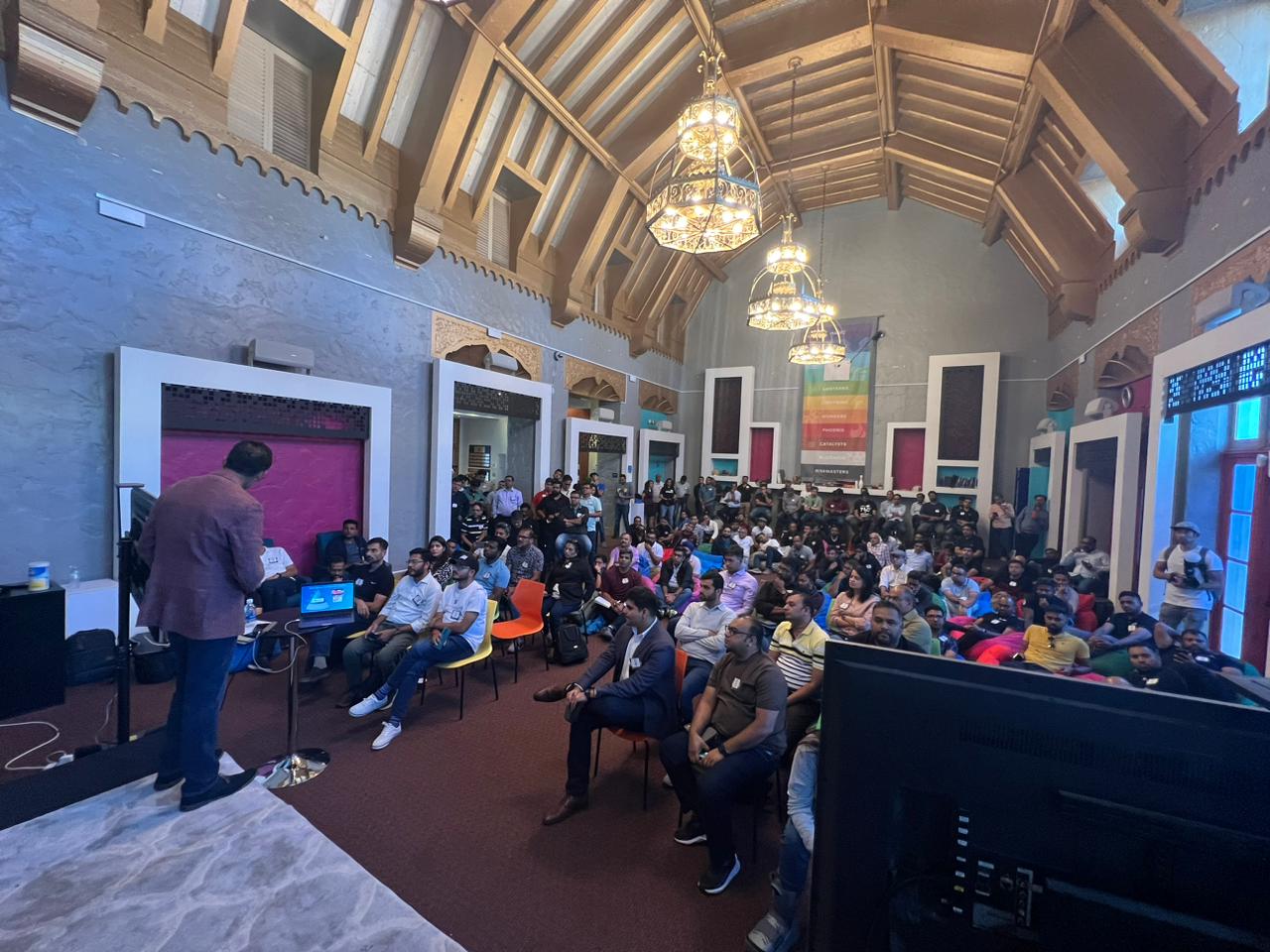 After almost 10 hours of deep learning sessions at the Caravan, followed by dinners thrown by our ecosystem partners, founders would stream back to Draper, and huddle for impromptu masterclasses by their more experienced peers. These would go on late into the wee hours. And yet, at 8 am, they would be ready for that day's calendar.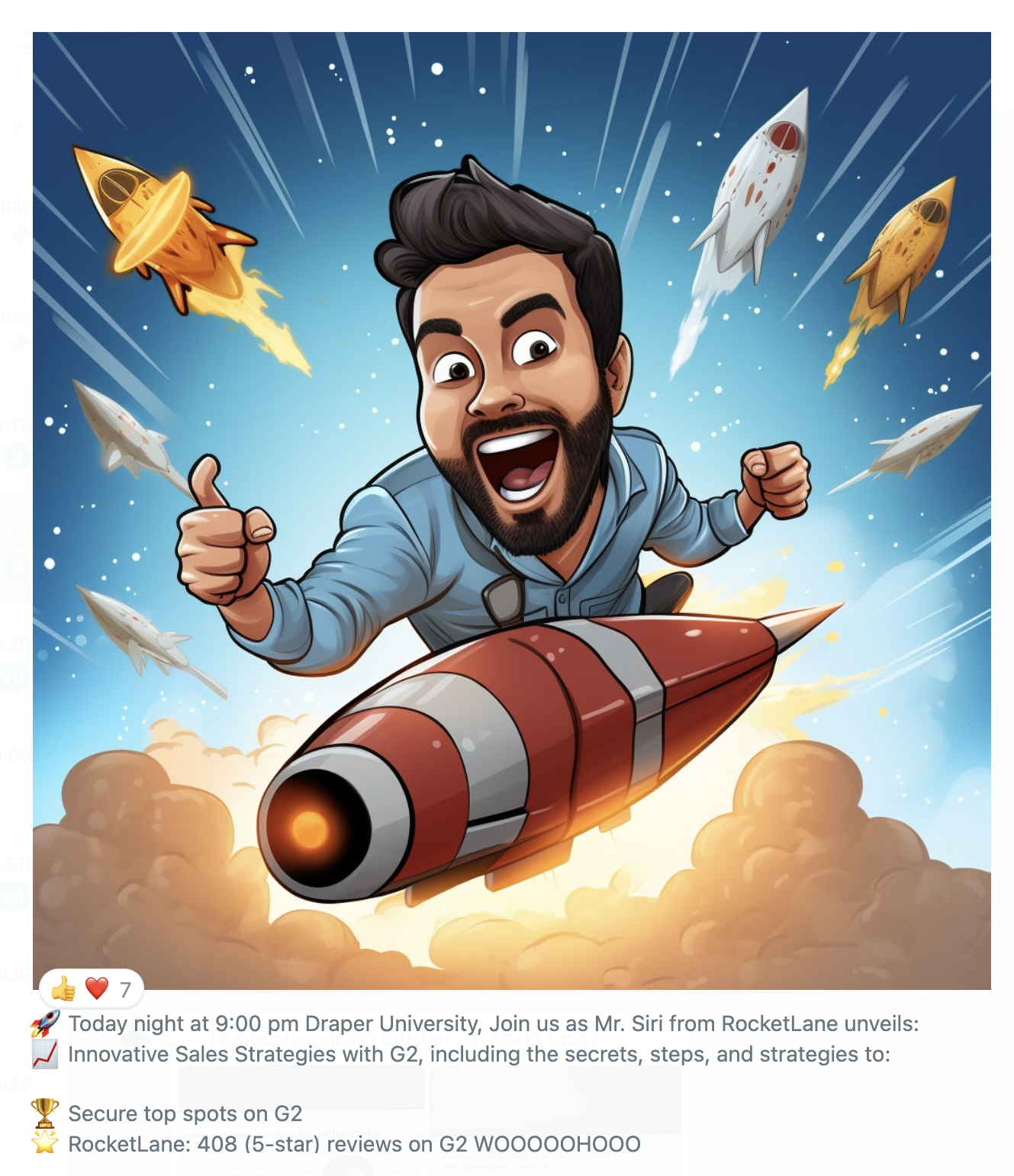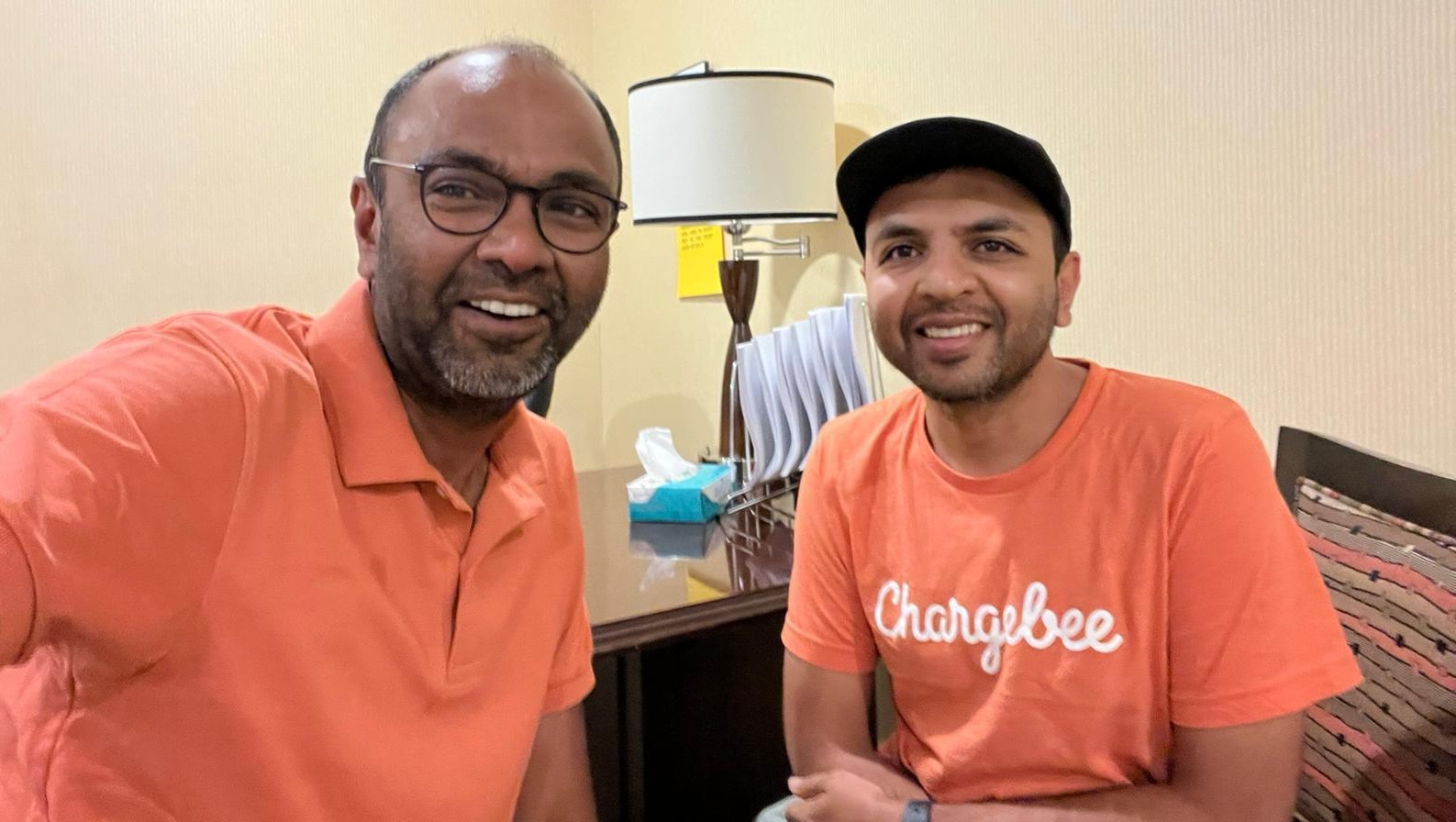 When we collected feedback from the Caravan attendees, these peer-to-peer sessions topped the charts. Here's the detailed feedback deck for Caravan '23:
People who made Caravan '23 tick
"Whoa! That one session was worth the exhaustingly long journey from Bangalore to SF. I got a real doer's framework on sales metrics that really matter."
That's how Vinay Simha of Skyserve described the tactical session on selling in the US by Jacco van der Kooij, SaaS go-to-market expert, on the third day. Jacco's session was a sliver of what happened over the eight days.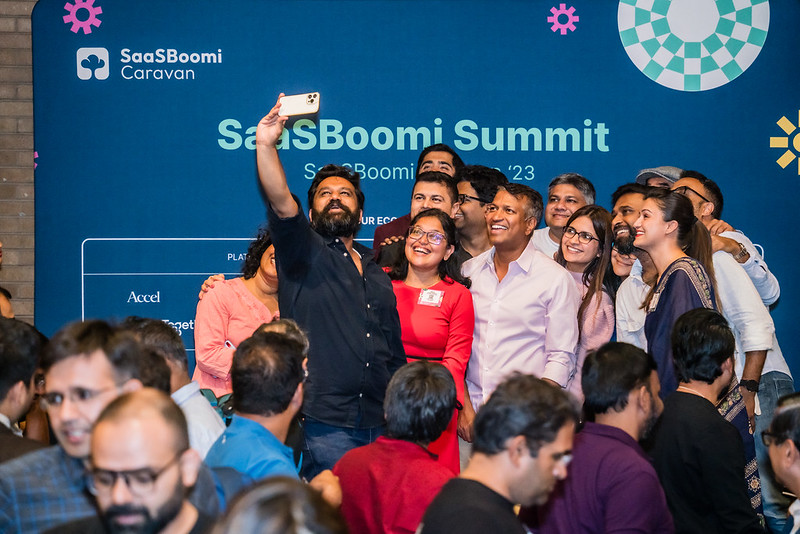 Every track, session, and playbook was planned meticulously by a team of founders and practitioners. They were designed to deliver tactical learning, market-making, and a support system for founders spreading their wings across the globe. Even the Castleridge hike, cricket, and all that yummy Indian food that made you feel like you never left home had a purpose: new connections and lasting bonds.
All of it was done by our volunteers, who poured their hearts and souls into this, and the attendees themselves.
So who are these special folks who spent hours and hours getting it done, selflessly paying it forward? Here's the who's who and the magic they did – so that you know exactly whom to thank if you had a wonderful Caravan:
The leader of the pack, Vinod Muthukrishnan, roped in the rest of the core team of volunteers – Priya Ramachandran, Avinash Harsh, and Sandeep Todi. He led countless meetings to thrash out the agenda, weighed in all important decisions, and was the soul of every party and afterparty in and around the Caravan, as our Thalaivar.
Our Wonder Woman
In some ways, Caravan '23 felt like deja vu to some of us who worked on the SaaSBoomi Annual early this year. The same frenzy of tickets running out, wielding frantic calls from those who didn't register on time, being forced to say no to investors and friends who aren't ever used to hearing that …. If I were to pick one person who made this Caravan what it was, that's Priya Ramachandran.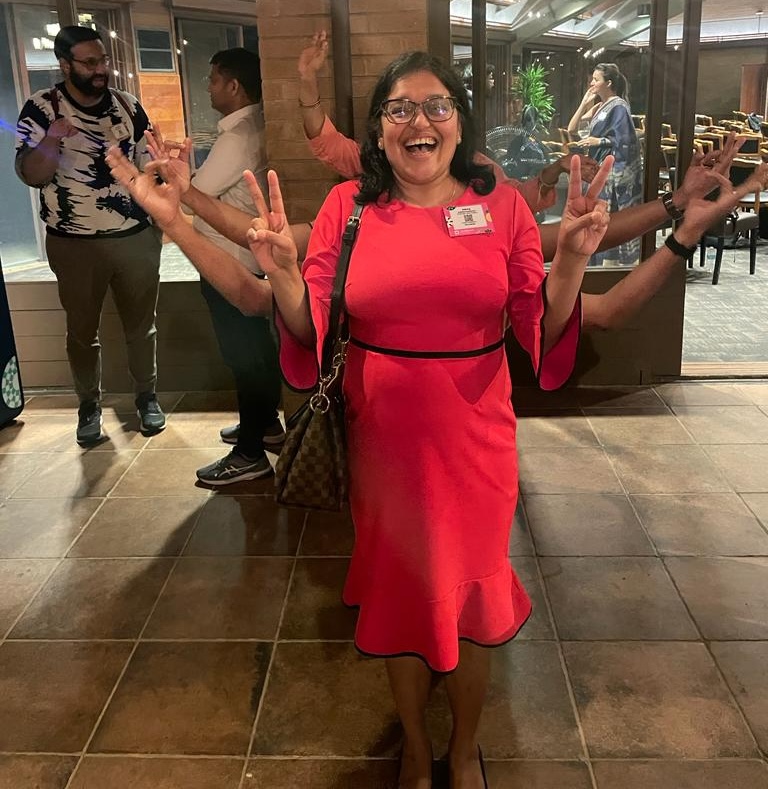 Priya's Caravan work began as part of the core team, brainstorming topics to cover, potential speakers to get, and so on over weekly calls. Before you knew it, she was also heading the mammoth logistics piece, supported by my colleague, Amrutha Jalihal. From venue to menu, she owned it all. If you enjoyed the idli-sambar, peas pulav, or dal makhani, she's the one to thank. She made trips after trips to stores, picking up cutlery, wine, and other bric-a-brac that we tend to take for granted. And that wasn't even her masterstroke.
One of the most impactful initiatives at Caravan was our IndustryConnect. Priya simply pulled out all the stops and roped in 43 industry leaders to do 374 meetings with founders selling to enterprises. We have lost count of the number of founders who have come up to us after the IndustryConnect, gushing about how it has helped them get so much more clarity on how to approach buyers in the US, and in many cases, course-correct. Hats Off to you, Priya.
The crack team
Avinash (Avi) Harsh, curated all our applications, supported by my steadfast teammate Prajnachandra (PC) Arikathota who managed the registrations and payments at the backend. PC wasn't at the Caravan but he burnt the midnight oil, night after night in Hyderabad, to sort out hitches. At the venue itself were Siddharth Shah and Neeraj Singhal of Dreamcast, manning the registration desk – from printing badges to verifying QR codes for entry.
Avi Harsh also led the GenAI program team: Anshuman Pandey of ChatNBX, Karan Choudhry of Sprouts, Manoj Agarwal of DevRev, and Prateek Sharma of AheadVC.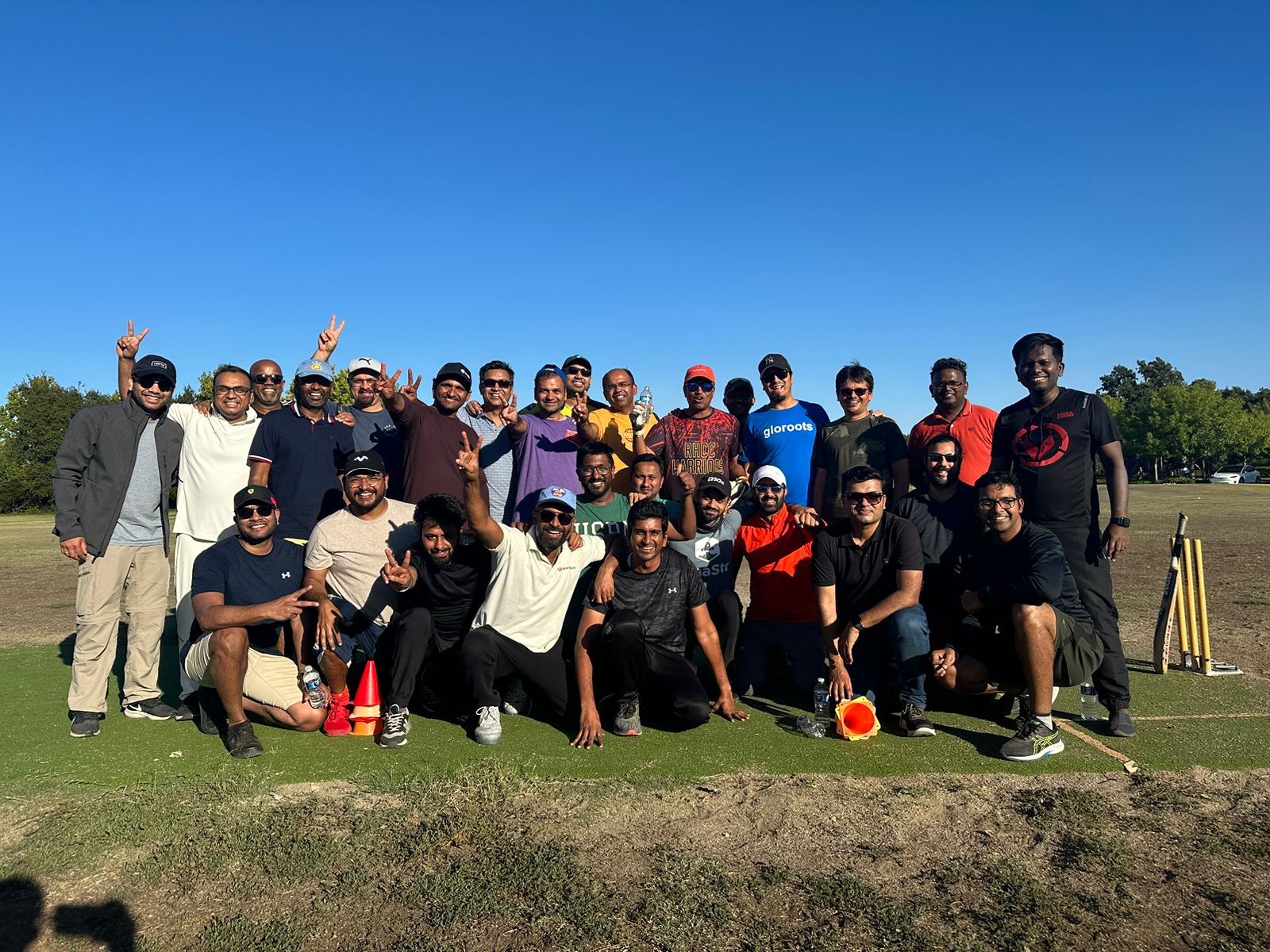 Sandeep Todi of TrulyFinancial was an integral part of the core program team, attending our weekly calls from Toronto, titling all the sessions, nudging us on communiques to attendees, and owning the final Summit day from start to finish.
Manisha Raisinghani of SiftHub, Vartika Bansal of Floik, Meetul Shah of DemandBase, and Nishant Malhotra of DC Advisory managed some of the best sessions of the Caravan.
Murali Sankar of Freightly executed a near flawless VC Connect, managing 251 meetings between investors and founders trying to raise funding. Ridhi Singh of 91Ninjas took care of the entire social media piece. Aditi Aggarwal of GTMUnbound recorded multiple short videos with founders and did even got Tim Draper to drop by at one of our sessions.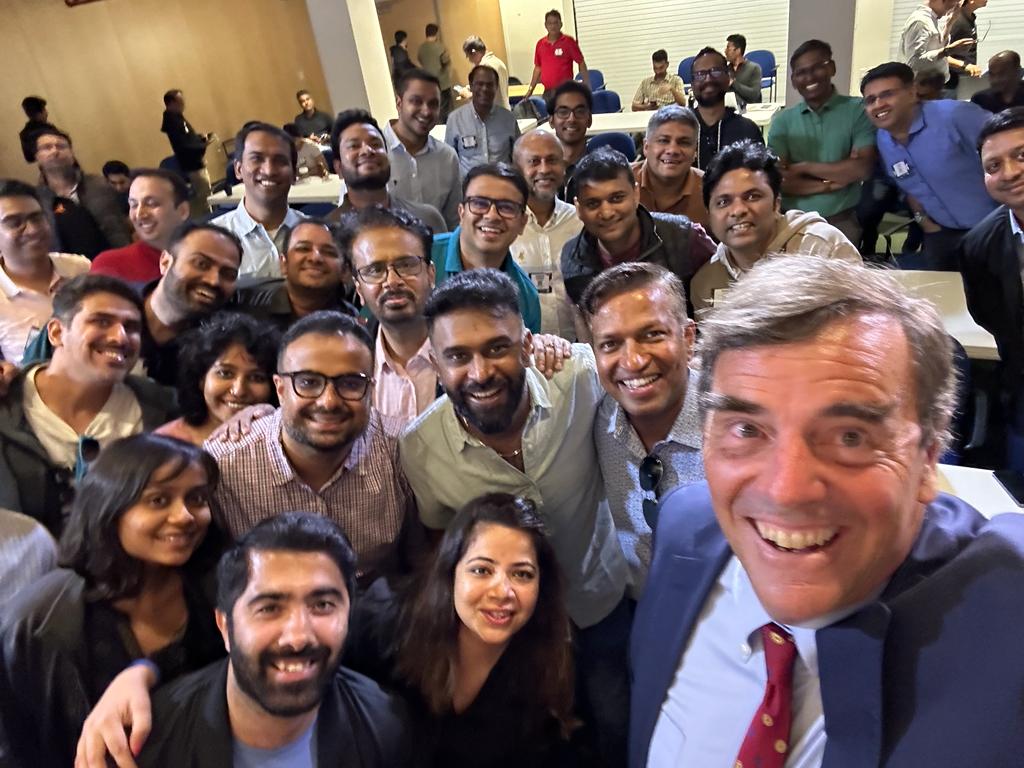 Arvind Parthiban of SuperOps was a key program manager as well as one of our most popular speakers. Ankit Oberoi of AdPushup and Ashish Tulsian of Posist, like Arvind, were two of the core SaaSBoomi volunteers who flew in on their own just to be at the Caravan and do some of our heavy lifting.
Saravana Kumar of Kovai, Srikrishnan Ganesan of Rocketlane and Kishore Natarajan of HyperVerge were some of the others who humbled us with their willingness to share with attendees what they had learnt the hard way.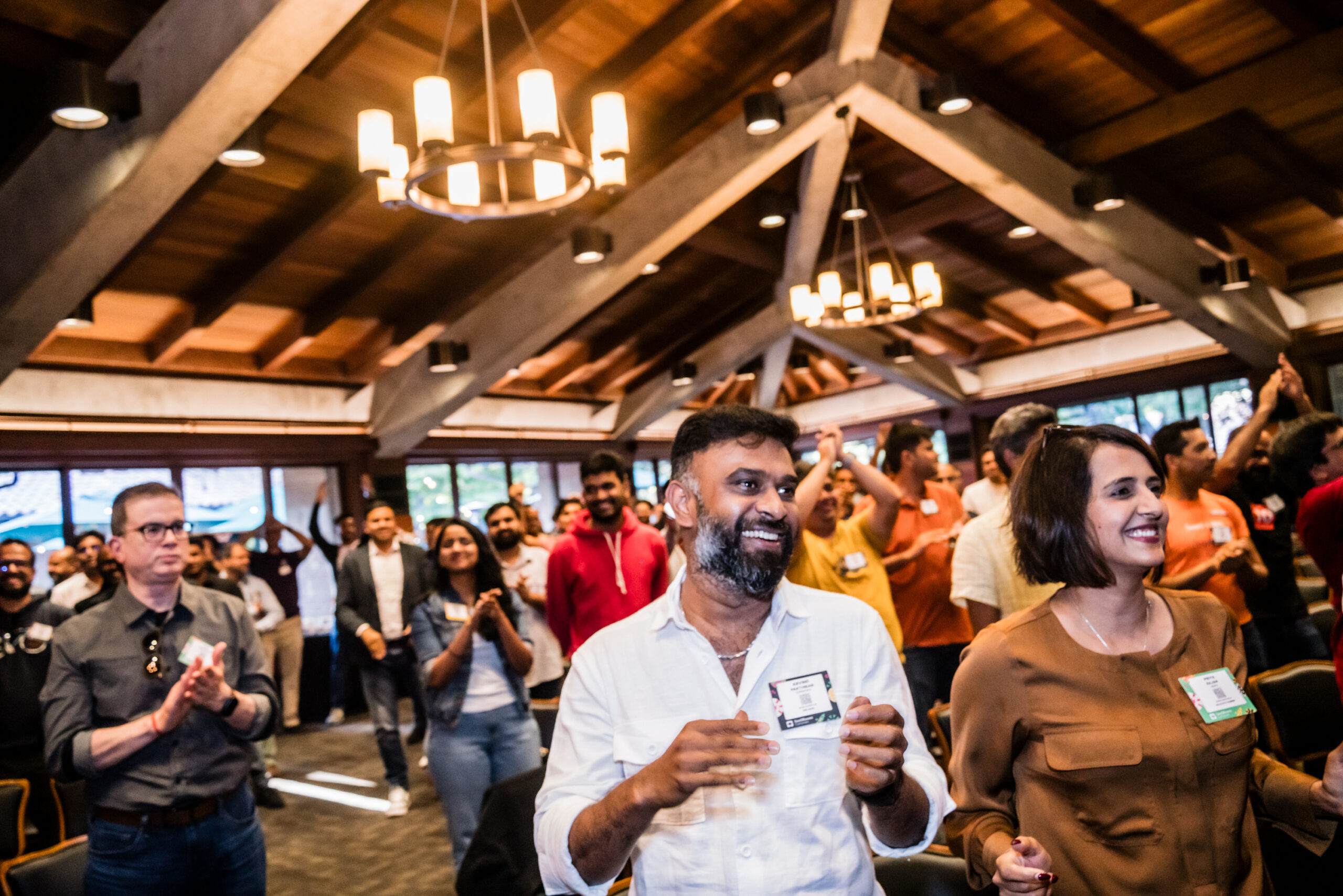 Rakesh Patel of UpperInc – the ultimate SEO expert – did numerous impromptu talks for founders, from the fundamentals of SEO to the most advanced techniques. As usual, he got mobbed at the end of each of his sessions.
Matthew John of Typito, our long-term SaaSBoomite, was one of the program team members when we began the Caravan planning. Then he took charge of the hugely successful M&A session – a readiness workshop and M&A Clinic where curated founders had 1-on-1 meetings with our M&A experts. Like some of us, he was holding forts in many nooks – from serving food and cleaning up afterwards to selling Jacco's books at the front desk!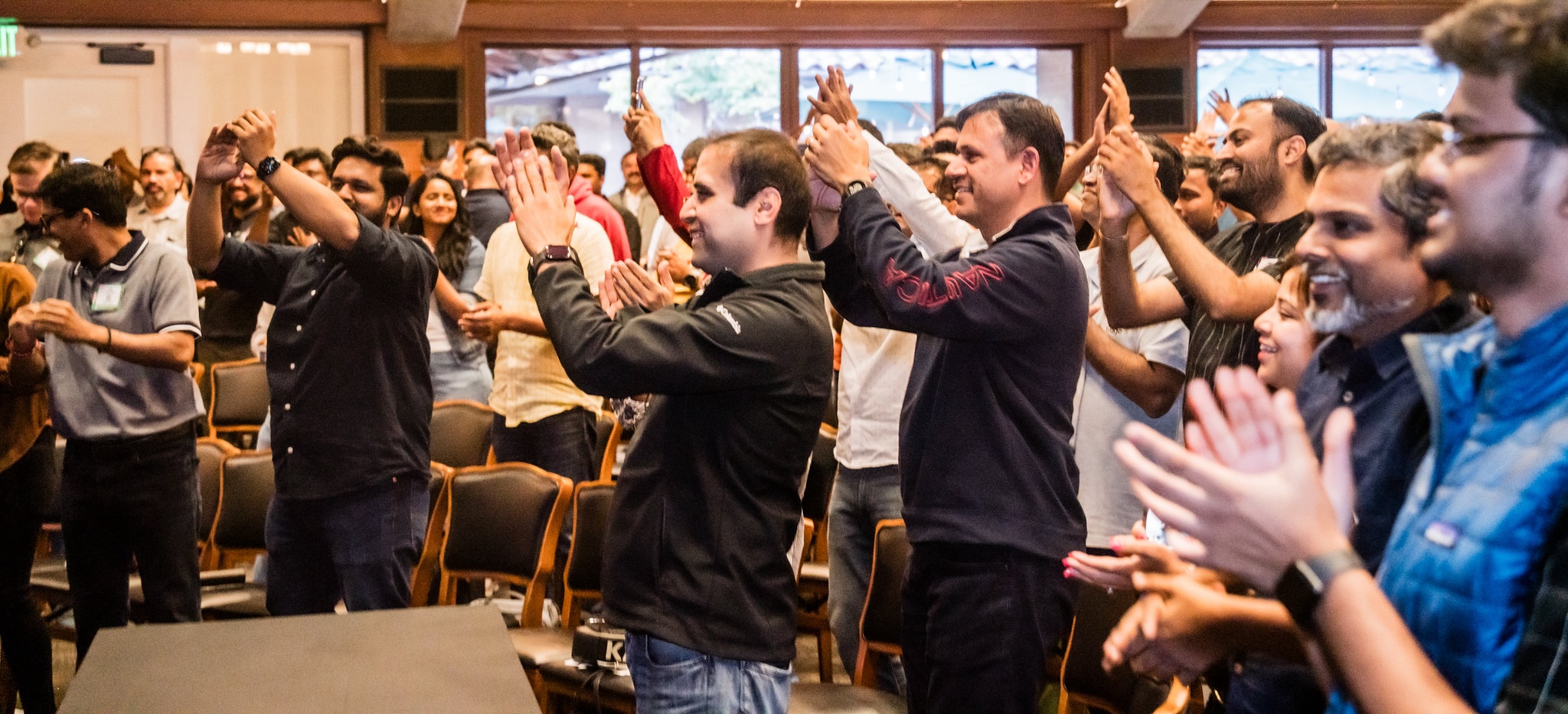 The pay-it-forward bug bit so many of the attendees that we never lacked a pair of extra hands with the countless logistics pieces. Anand Krishna of Inkle, Anisha Malik of SuperHire, Jinal Shah of 5Day, Kapildev Arulmozhi of Infisign, Pratik Jathar of Inzis, Rohit Gadia of OneHash, Sumit Saxena of Merren, Vaibhav Kakkar of RankWatch … Even volunteers from SaaSBoomi's earlier days like Nivas Ravichandran of Spendflo rushed in to help whenever needed! If I had to name all of them, this list would never end.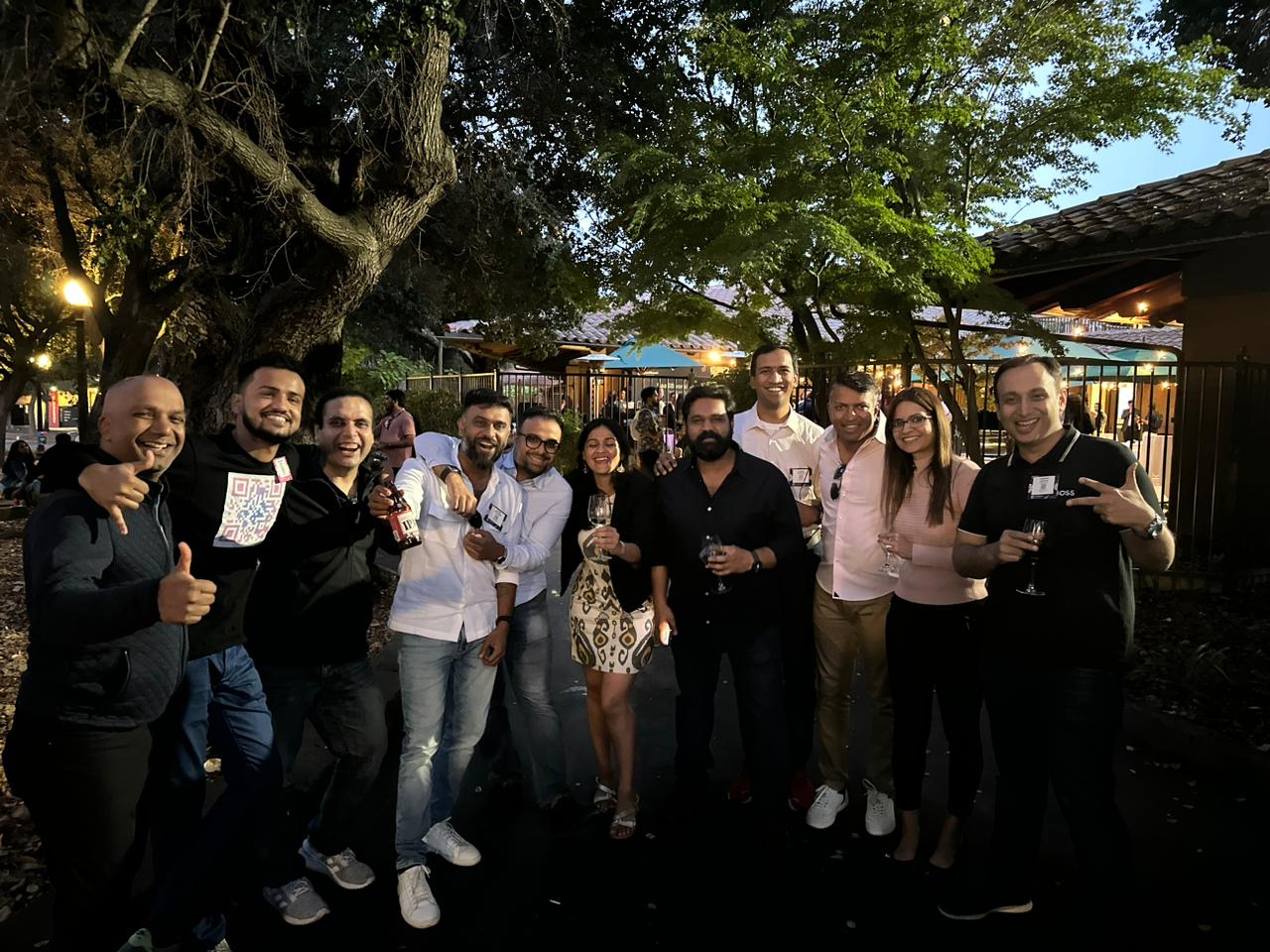 Staying together, in a very college-dorm-like milieu, created bonds that never ever bloom in carefully planned networking sessions. "We came here to learn. Yes, we did that. But we also got friends for life. Something that is a rarity once you pass out of college." That's the refrain we heard from attendees over and over again on the last day when we said our goodbyes.

All of you and all the unsung heroes, your help made a big difference to what we are building at SaaSBoomi. This is exactly what is magical about this movement: a bunch of founders and operators going many extra miles to help a peer and build that ecosystem for all of us to thrive. A labour of love.

A big thank to our ecosystem partners: Accel, Peak XV, Lightspeed, Together, Westbridge, Avataar Ventures, B Capital, DCA, March Capital, Eight Roads, Boldcap, Blume, Ideaspring, Matrix, and Vertex Ventures for making all this possible.