The Greeks knew it. Sports touch our deepest instinct of competitiveness. At the same time, we feel a kinship with our partners and rivals alike. It is a reminder for everyone to strive to be the best versions of themselves. These are also the fundamental building blocks of success in startups. 
This was evident in the tremendous response and enthusiasm that the SaaSBoomi Badminton League 2022 generated. 
The setting was as good as it could get – the sprawling Padukone – Dravid Centre For Sports Excellence (CSE) in Bengaluru. Everyone knows by now that a product of this academy, Lakshya Sen, was a leading player in the Indian team that became world champions this year by winning the Thomas Cup.
Indians have an affinity for the sport because of their natural wristiness and Prakash Padukone and Pullela Gopichand have created a badminton wave across the country. World class women shuttlers like Saina Nehwal, and PV Sindhu are an inspiration. So this was the perfect sport to pick for our potential world champions in SaaS.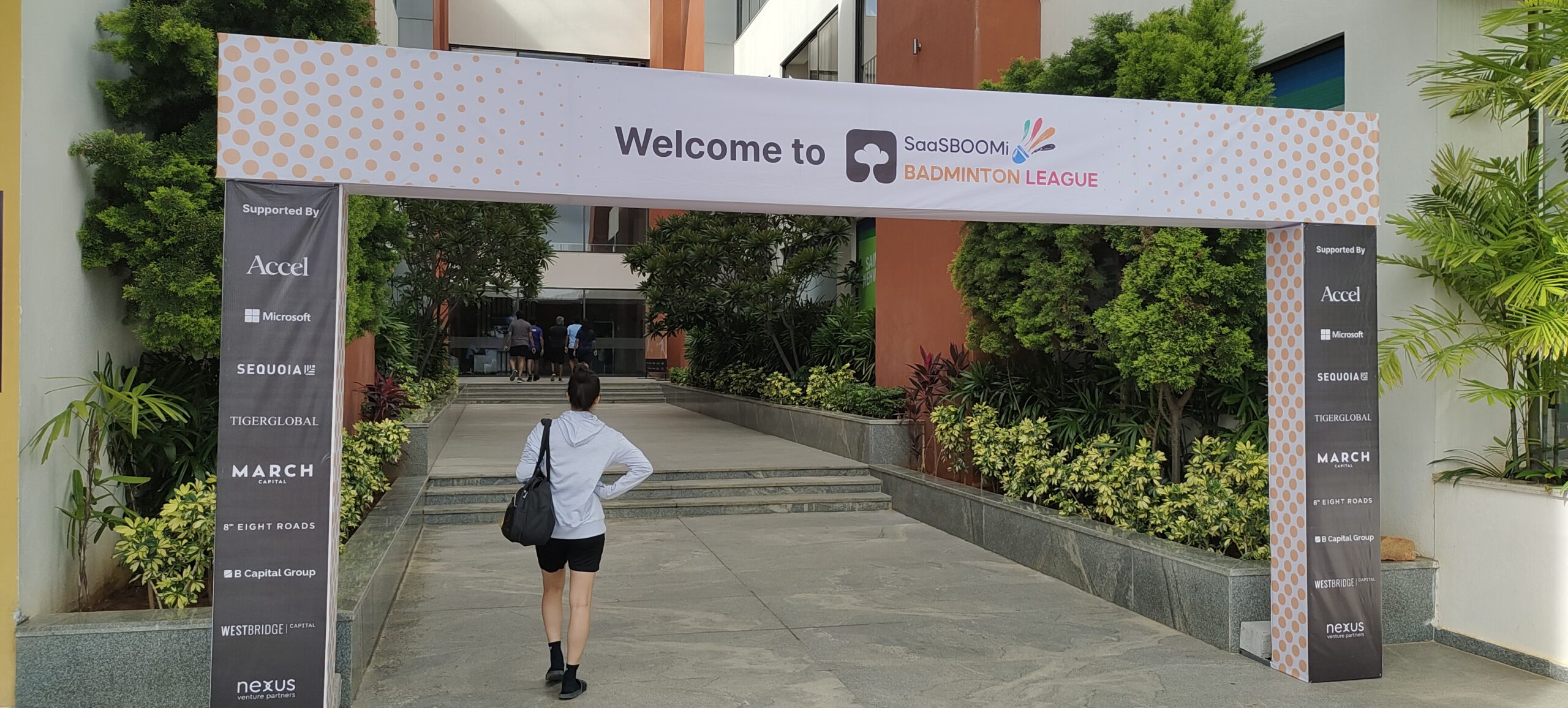 Founders and teammates came from all over – Surat, Delhi, Chennai, Hyderabad, Bhopal. There was even a founder from the US: serial entrepreneur Satish Garimella of Olivo Inc. 
He was in Hyderabad to hire some teammates when he heard of the SaaSBoomi badminton tournament, and decided to fly in. "I hadn't touched a racket in nine years. But I love sports. I believe the fighting spirit that sports demand from us is the same fighting spirit required in business," he said, after a tough post-lunch match which he lost to a sprightly opponent. "I hit some good shots in the beginning. Then my opponent realized I couldn't move!" 
It isn't just the lure of sports that got him to Bangalore. "In a community like this, you get to learn from others' mistakes. And that alone is so powerful. There's so much knowledge sharing that happens," he said. 
"I love being part of this community." 
That was a sentiment echoed by all the founders and SaaS builders who pulled up their socks and landed early in the morning to spend the next 12 hours playing, talking, and having fun.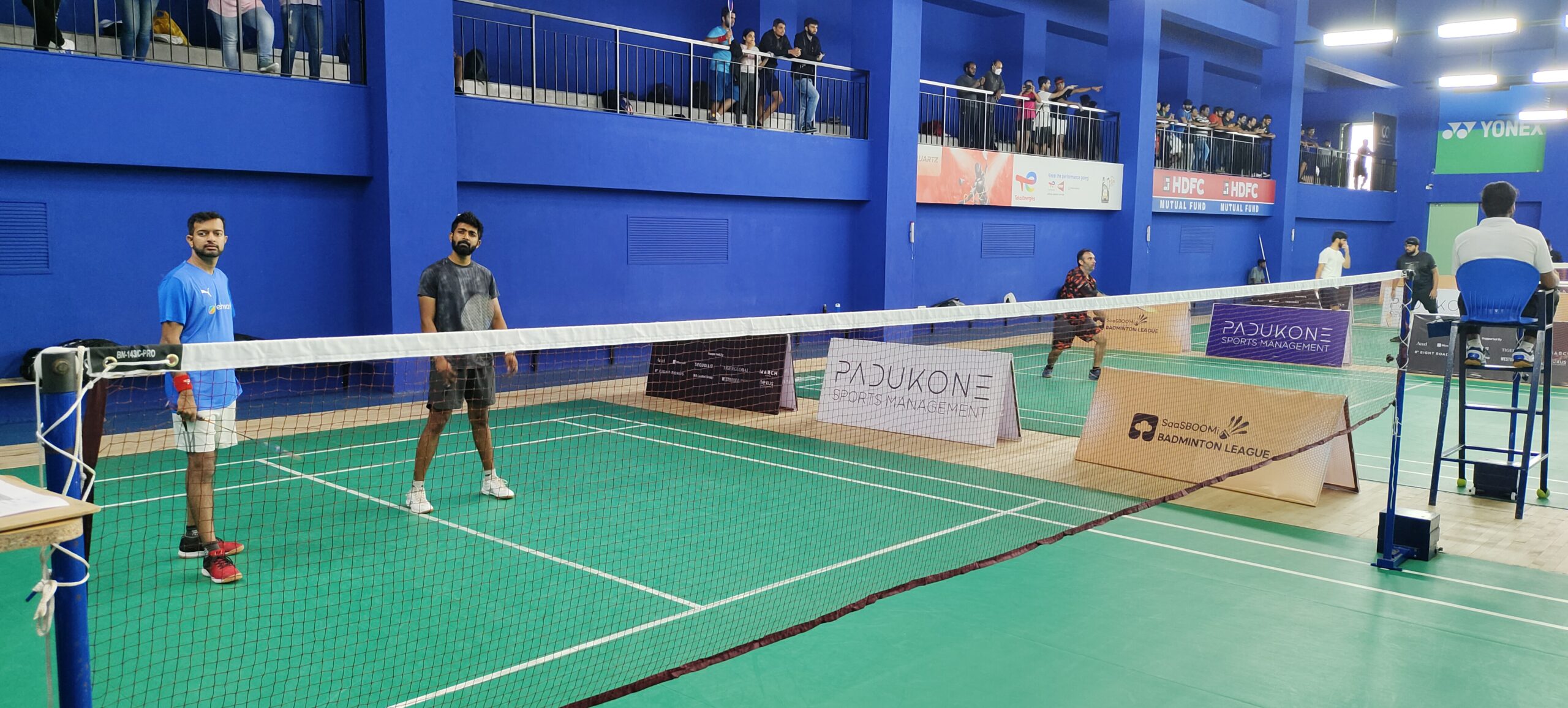 Two months ago, when Avinash Raghava, founding volunteer of SaaSBoomi, called out on LinkedIn for volunteers to organize the event, he was happy to see so many founders put up their hands. The idea of the event itself was seeded by a founder – Anirudh Gopinath of location marketing platform Zceppa.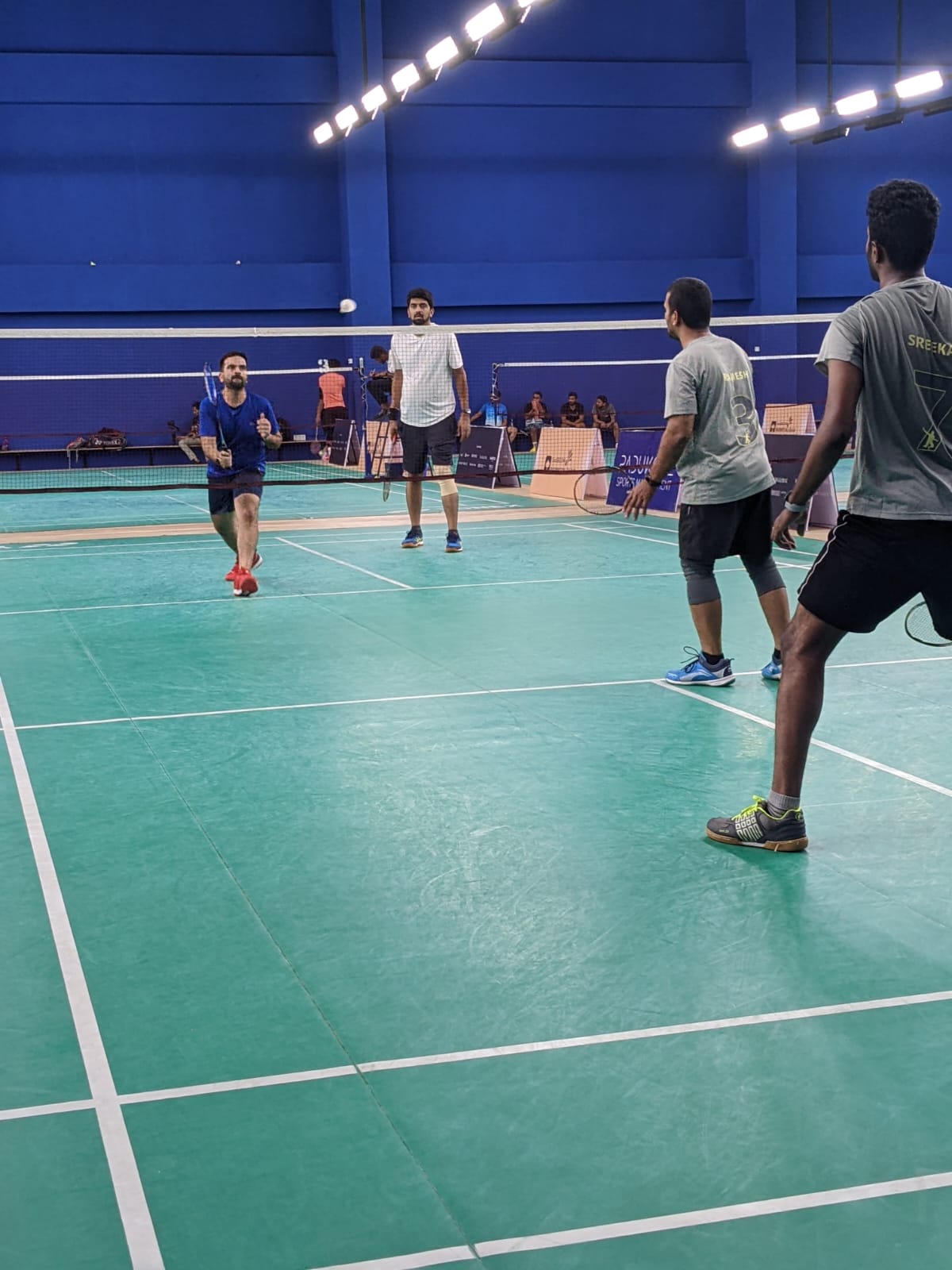 "I volunteered because I had attended a SaaSBoomi conference in Chennai a few months back and found it so helpful. Meeting and talking to my peers (other SaaS founders, who were going through similar stages of the startup journey) eased my stress," said Raghu Ramanathan, co-founder and CEO of QwikBus. "I want to do my bit for the community." 
Aishwarya Thilak of Freshworks, Ranga Jagannath of Agora, Anand Kumar Sengottaiyan of Dataflo, Ralph Vaz of Pathfix, and Akshaya Chandramouli of Paperflite were the other volunteers who put their heads together to organize the event. With the operations muscle of Pragna Chandra (PC) of SaaSBoomi of course! But little did they imagine the final turnout at the event when they began their discussions about it.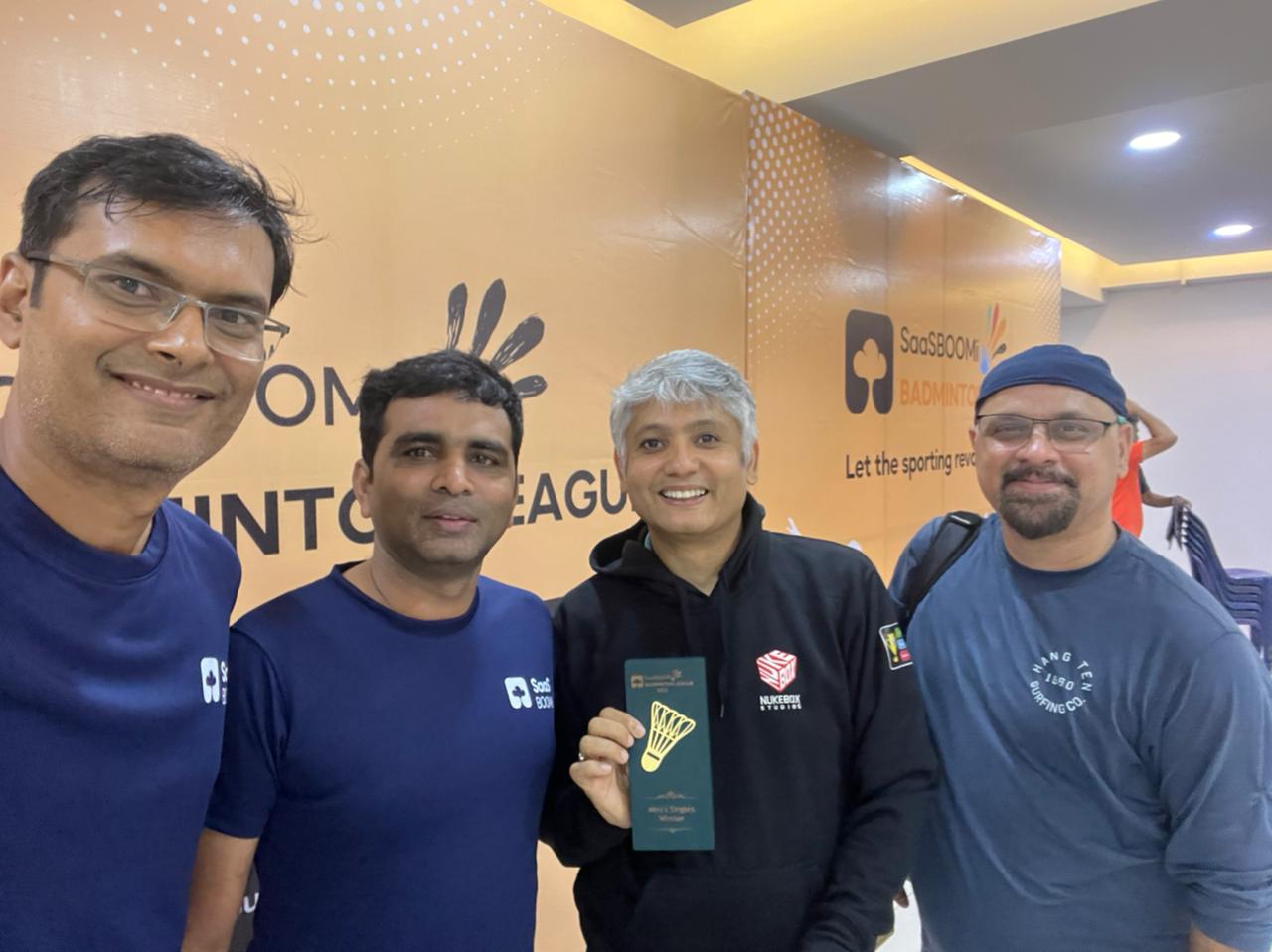 "I thought it would be a win if we got 100 participants," Aishwarya recalled. But 177 registered. Some had clearly been playing regularly. Some were rusty. Quite a few got a rude awakening to their level of fitness. But everyone across the range participated with all their heart. Just how seriously people took it was evident from how some startups even held internal matches to choose their participants for the big event.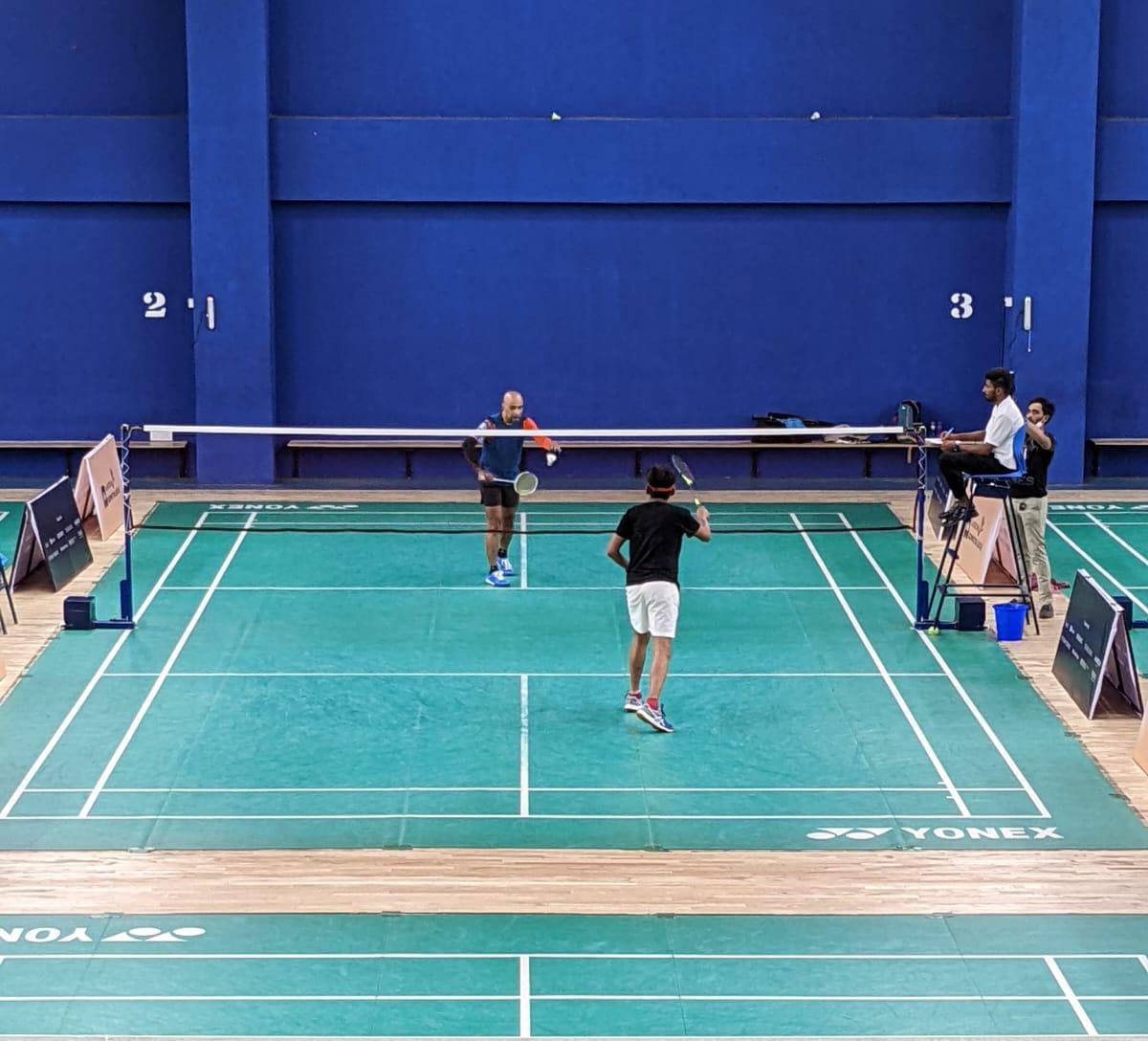 Each SaaS company was allowed to have not more than six players. Some like Kalyan Varma of alumni engagement software Almabase signed up not just to play, but to help his teammates meet other SaaS folks. Kalyan is part of SaaSBoomi GrowthX, a pro bono initiative where successful founders coach younger startups for 16 weeks. He was mentored by Ankit Oberoi of AdPushup in the first cohort, and after Almabase became a category leader in its space, Kalyan has been mentoring other founders and sharing his learnings at SaaSBoomi conferences.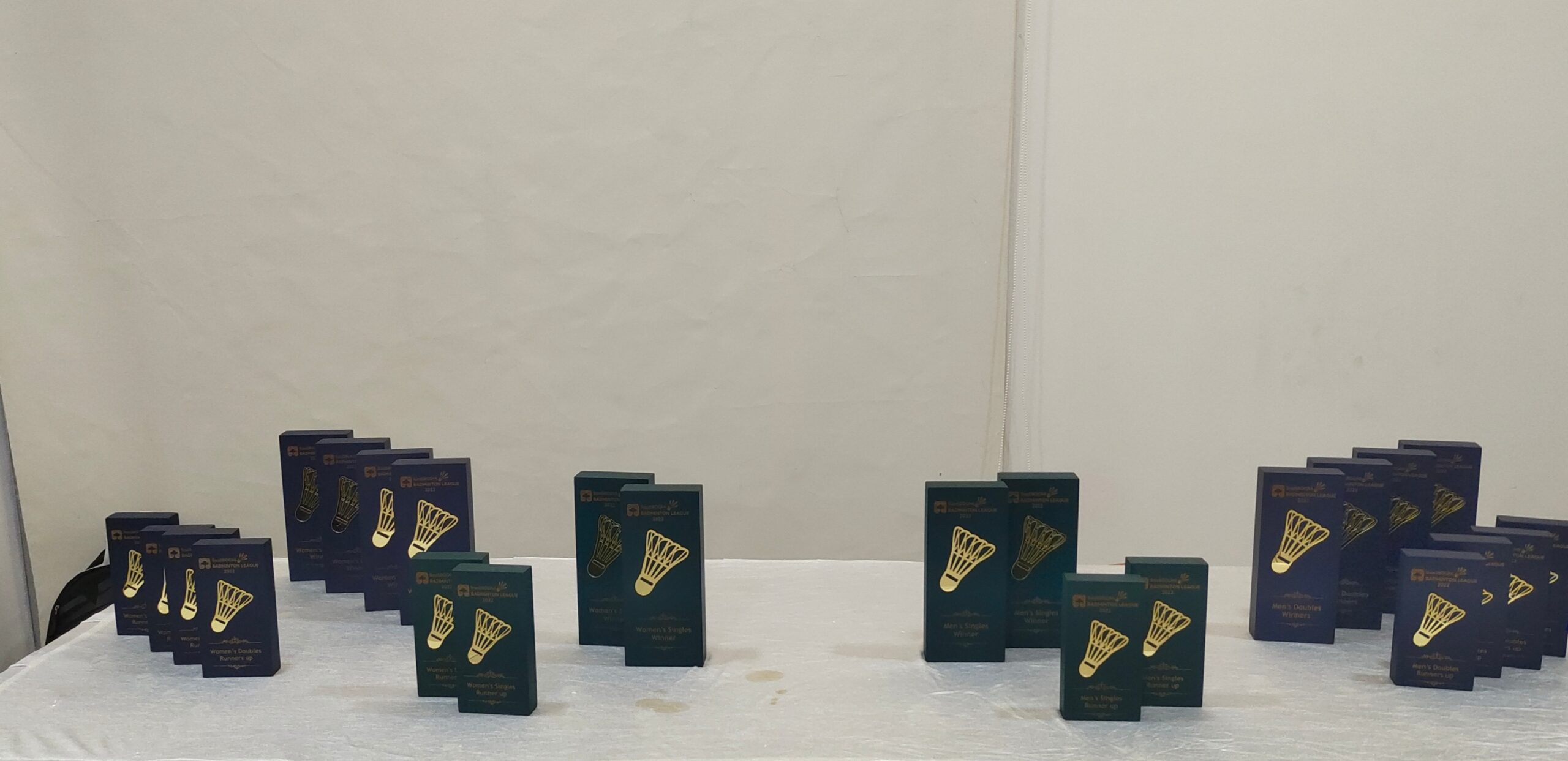 Most participants will go back to their startup hustle buzzing with fresh energy. Science has shown how movement rewires the brain. Sports have been proven to be effective in not only rejuvenating us but in subtly altering the ways we think. It is not just the players who get this but even spectators can feel new vibes flowing through their veins. 
The big turnout also meant a gathering of startup founders in a more convivial setting than in a typical conference. New friendships were made. And people saw a new side of others, and of themselves, that they wouldn't at the usual meetup or roundtable. This has serious intangible value for collaborations in the future.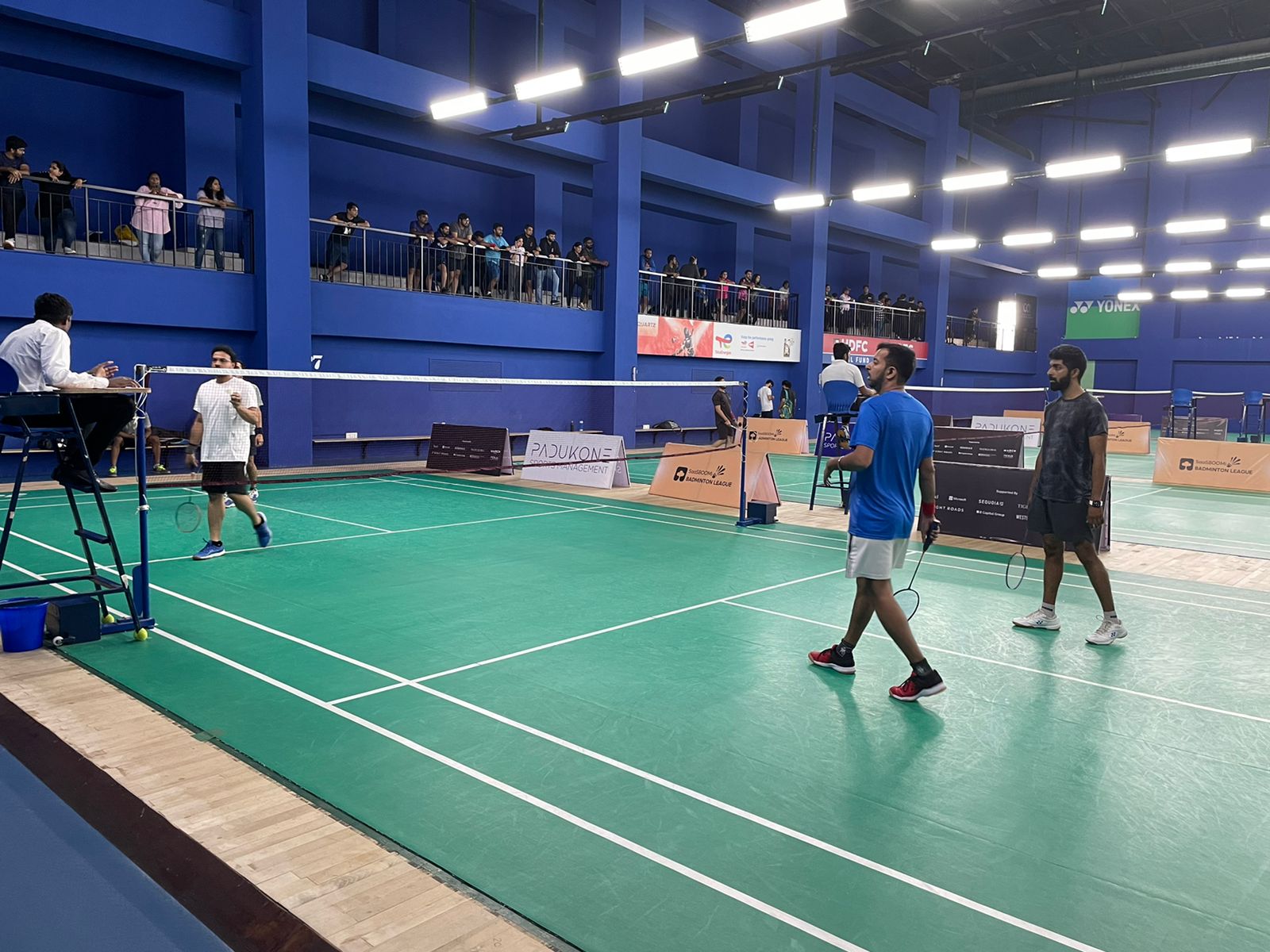 The organizing team as well as the players have all vowed to return fitter, stronger, and mightier for the next edition of the badminton league. After all, SaaS has more in common with sports than just the first and last letters.
Check out the winners here –