"The truth is that play seems to be one of the most advanced methods nature has invented to allow a complex brain to create itself."

~ Stuart Brown, Play: How It Shapes the Brain, Opens the Imagination, and Invigorates the Soul
When Meg Whitman looked at eBay's website for the first time, it was a humble online auction site where people sold collectibles – miles away from a multinational company that sells $1,608 worth of merchandise per second.
She took over as the president and CEO of the company with 30 employees and $4 million in revenue, in 1998. And by the time she stepped down from the roles in 2008, eBay had about 15,000 employees and $8 billion in annual revenue. That's a 2000% jump in revenue, in 10 years.
While she did many things right, her success mainly weighed on the fact that she hired the right people and built the best team she could.
"The first thing, the most important thing any leader does of any organization is: the right people in the right job at the right time with the right attitude, and I think attitude makes up for all kinds of other deficiencies."

~ Meg Whitman
While most companies prioritized Ivy League college degrees and hard skills, Meg looked for something deeper when she interviewed people. She picked candidates with character, drive, and hunger to succeed, even if they didn't check all the boxes in the job description.
For instance, when she interviewed someone, Whitman would have them describe important learning moments in their career, and she'd keep digging until she could discern that person's strengths and weaknesses.
"You know, you give me two executives who have the same skillsets but one is a glass half-full and the other is half-empty, I'll take the glass half-full all day long; energy-givers make everyone better."
She also believed in hiring "ahead of the curve". When she joined eBay, it was growing at a 70% compound monthly growth rate. And for such a hyper-growth company, Meg understood that for someone who'd seemed perfect for a role two years ago, the magnitude of their responsibility would've tripled or quadrupled in a year. So she hired people whom the organisation would grow up to, not someone who the organisation would outgrow.
"If you have a company that you think is going to grow, you've got to hire people who can handle way more… Brian Swette was one of my first hires as the head of marketing, who'd been the CMO of Pepsi, at a time when we were not larger than a $40million company. Right person. Right job. Right time. Hire ahead of the curve."
Hiring the right people was one-half of the equation. The other aspect that Meg deems important is putting together teams that trust each other and work well together as one unit.
Where does she draw these lessons on hiring and team building from? From playing sports, responds Meg.
Quoting her from her book The Power of Many: Values for Success in Business and in Life:
"I liked team sports the best. When I'm pulling a business team together, I still use those basketball aphorisms I learned as a young person: 'Let's pass the ball around a little before game time.' 'Do we need man-to-man or zone defense?'"
From high school through university, Meg was a competitive swimmer and competed in lacrosse, basketball, and tennis. She believes that sports have played the most critical role in shaping her as a successful leader overall.
"I gravitated to playing sports with my siblings and on any team I could join. And I consider that opportunity critical to my eventual success in business. Sports force you to make decisions in real time and live with them. There are consequences to winning and losing. Winning is always better (surprise). But when you make the wrong decision and you lose—well, the next day the sun comes up… You fall down, you pick yourself up. You learn from every failure, apply it to the next situation, alter your approach."
Walter Robb, the former CEO of Whole Foods, was the captain of the Stanford Soccer Team. Brian Moynihan, the CEO of Bank of America, was part of the Brown rugby team. Mark Zuckerberg was a high-school fencing champion.
And it's not just the men. According to Ernst & Young's survey of 821 high-level executives, 90% of women sampled played sports. And this proportion rose to 94% among women holding a C-suite position.
"Many of the traits needed to succeed in sports are similar to those needed to succeed in business, including goal-setting, confidence, discipline and leadership skills. It is in sports where one learns to work as a team, to earn the respect of fellow teammates and opponents, to learn how to set and achieve goals, to appreciate the importance of winning gracefully, and how to rise again after a difficult loss."

~ Rachel Gary, former athlete and sports advocate.

This month's MRR nudges you to focus on the significant and oft-ignored counterpart to "work" – play. Because, apart from getting that swift shot of serotonin, you might also walk away with lessons that lead to your success, as a leader, and in life.
Dive in!
~ Sadhana
On behalf of Team SaaSBoomi
---
Engage with the Community
The SaaSBoomi Badminton League 2022
An exciting badminton tournament for all the SaaS founders and their teams.
Startups are serious business. As entrepreneurs, you visualise the right goal. You perform under pressure. You build successful teams. You learn from the competition. Guess what else provides the perfect platform to achieve this and much more?
Let the sporting revolution begin!
---
Latest on the SaaS Stories
---
Latest on the SaaS Podcasts
Building with a long-term mindset ft. Sashi Narahari of HighRadius [SaaSBoomi Podcast]
Sashi Narahari – President & CEO, HighRadius talks about how he set out to build a hardcore finance software with no background in finance, how they bootstrapped for 11 years before raising the first round of funds, and his unconventional approach to team building and company culture.

Leadership lessons from sports ft. Harsha & Anita Bhogle [Dreamers and Unicorns]
"Don't let what you cannot do, interfere with what you can do". Abhijit Bhaduri talks to Anita Bhogle, founder of BizPunditz, and Harsha Bhogle, renowned cricket commentator and journalist, about the lessons leaders can acquire from sports.

Lead, lead again ft. Sheryl Sandberg, COO of Facebook [The Rework Podcast]
Facebook's COO Sheryl Sandberg knows: Great scale leaders know how to pivot. To lead a fast-changing organization, you have to be as skilled at breaking plans as you are at making them.
---
From the Community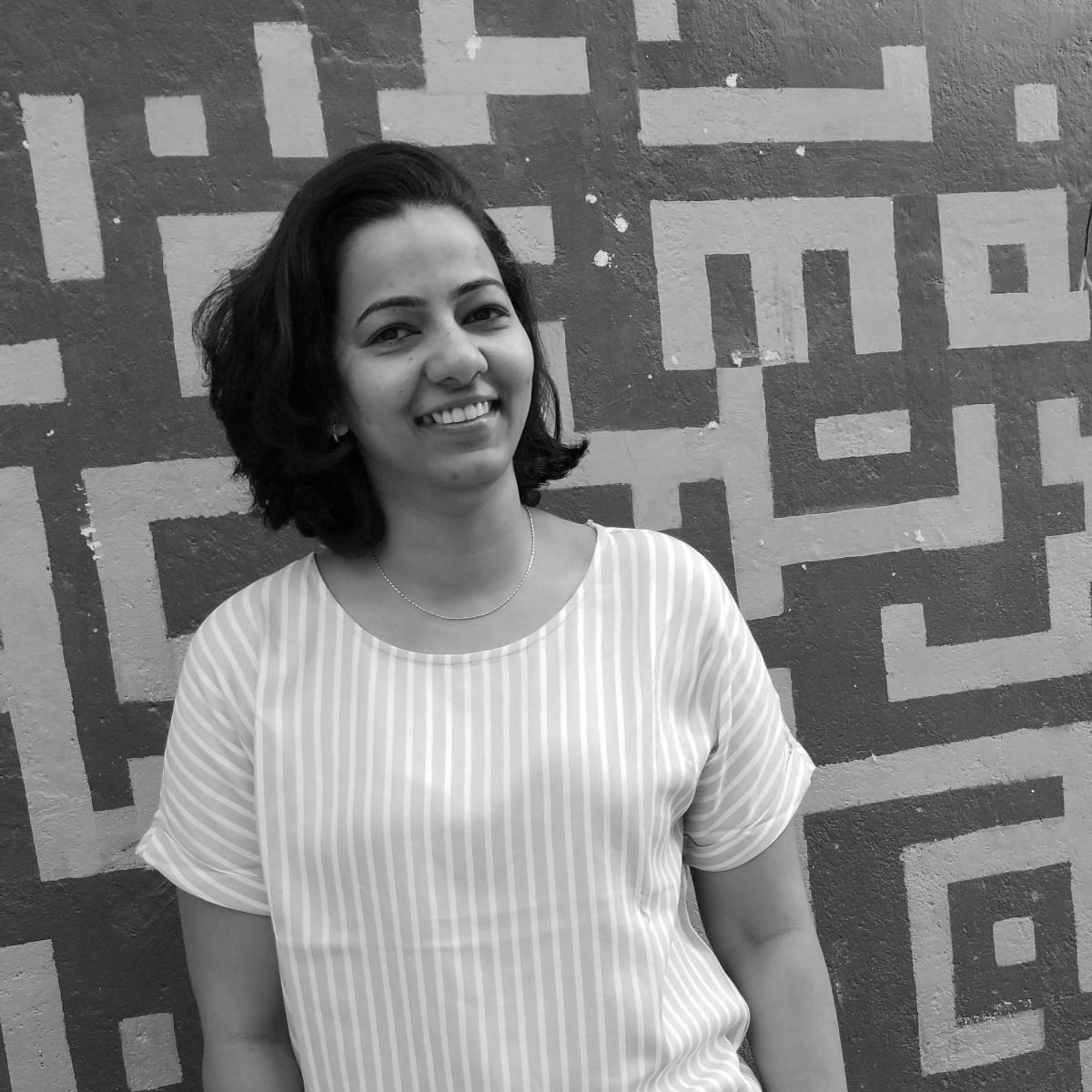 Gowthami, our woman of steel. While her primary contribution is in building the SaaSBoomi Build events, she has since been a dependable, steadfast, and constant source of help whenever and wherever needed. When Gowthami was new to the SaaS industry and had just started setting up the marketing and sales functions at Darwinbox, she says that SaaSBoomi opened up a crucial learning channel to help her team figure things out. From perfecting their sales cadence to solidifying their marketing KPIs – Gowthami says that SaaSBoomi played a strong role in their growth story at Darwinbox. She says that she joined SaaSBoomi to return the favor, and to pay the value she had received, forward.
"Founders come forward with this intention to help someone not go through the same long learning curve that they had gone through. They generously share insights that are central to their businesses, probably even confidential, in the interest of helping someone else learn.