Hello and welcome back to MRR!
And a warm welcome to new subscribers!
This month we continue on our tracking of red-hot GenAI and then take you to some super-cool SaaS resources.

GenAI is becoming omnipresent. Founders, investors, developers, and people in every domain are trying to anticipate how it will affect them, and what they can do to thrive in a new age. At one level, the agile are hacking away at integrating GenAI in their work and products. At another level, there's a drive to raise our understanding of what the future will look like.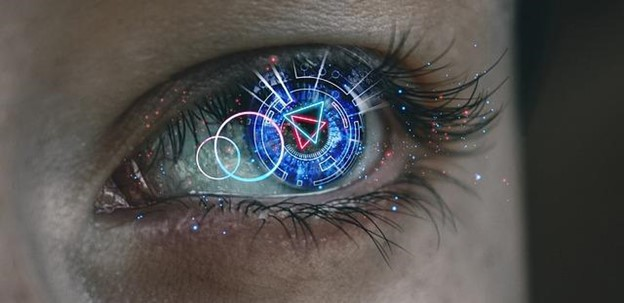 We begin with a new newsletter looking at GenAI and LLM (large language models) from the perspective of Indian startups.
GenAI to GenSaaS
"There is an opportunity in new domain-specific 'Generative SaaS' applications that were not possible before GenAI. These are workflow-based applications built ground up with GenAI," writes Dev Khare, partner at Lightspeed India, in a new newsletter on Substack called Hammered by AI. Khare goes on to list a number of use cases where Indian founders can disrupt existing processes and manual work. In another post, he talks about opportunities around localized foundation models and LLMs, such as with regional languages. Khare's colleague at Lightspeed, Rohil Bagga, in a separate post, writes about another area of new opportunity – ground-up infra/devtools to develop, deploy, and manage AI-based applications. These products would be for the generative AI developer community as well as for regular developers, data scientists, and even non-technical users.
If you're highly skilled, GenAI might not be for you!
The Stanford Digital Economy Lab within Stanford HAI has carried out one of the first large-scale studies on the capabilities of GenAI tools. It looked at a GenAI call center assistant's impact on worker productivity at a Fortune 500 firm providing business process software. Data from the firm's 5000 agents found a 14% rise in productivity overall, with less able workers gaining much more than their experienced colleagues. "High-skilled workers may have less to gain from AI assistance precisely because AI recommendations capture the knowledge embodied in their own behaviors," says economist Eric Brynjolfsson from the research team. Interestingly, frustrated customers were kinder towards the AI-assisted workers because the tool generated more empathetic answers.
Rising ChatGPT competitors
Ever since OpenAI captured the world's imagination with the release of ChatGPT to the public, investors have been pouring money into GenAI despite a cooling down in VC funding in other areas. Among those drawing big bucks are potential rivals to OpenAI.
One of these is Cohere, a Toronto-based startup by former Google researchers. This startup offers tech that other businesses can use to deploy chatbots, search engines and other AI-driven products. After flying under the radar, Cohere has raised fresh funding of $250 million at a valuation of $2 billion, reports NYT. CRM giant Salesforce and AI chip-maker Nvidia are among its new investors.
Will Open Source win the AI race?
While OpenAI, backed by Microsoft, and its biggest rival, Google, lead the AI race, a leaked Google memo argues that open source AI will eventually beat them both. "While our models still hold a slight edge in terms of quality, the gap is closing astonishingly quickly. Open-source models are faster, more customizable, more private, and pound-for-pound more capable," says the memo.
The global, collaborative approach of open source lends itself to creating and training GenAI models. "New techniques such as LoRA (Low-Rank Adaptation of Large Language Models), allow for the fine-tuning of language models in a matter of days with exceedingly low cost, with the final LLM comparable to the exceedingly more expensive LLMs created by Google and OpenAI," a Search Engine Journal article discussing the memo points out. The memo suggests that Google should join the open source AI movement and co-opt it, like it did with Chrome and Android.
Developers worldwide need to keep an eye on where GenAI is going in the near future.
ChatGPT x Education
Educators initially freaked out when ChatGPT was released, fearing it would destroy testing and assessment by corrupting students. But a few months on, realization is dawning that the GenAI and LLMs can also be a huge aid to education. Many teachers now feel these new age AI tools will make learning better. Besides, they want to prepare their students for a future where GenAI will be pervasive in consumer apps and business software.
Edtech companies like Duolingo and Quizlet have already integrated OpenAI's chatbots into their learning apps. MIT Technology Review has brought out a special issue on how AI will transform education.
Sobering data on funding winter
Amidst the excitement over the disruptive possibilities of GenAI, there's sobering data on the funding winter we are in currently. Pitchbook-NVCA Venture Monitor data shows that global early-stage deal value fell below $10 billion in the first quarter this year for the first time in a decade. Late stage investing has fallen even more dramatically. Crunchbase data shows series D rounds are down 92% from the peak and 86% from a year ago.
Most telling of all is that VCs themselves are facing a crunch in raising funds. Pitchbook notes that fundraising by VCs is down to a 10+ year low. A hat tip to Jason Lemkin of SaaStr for pulling all this together. His advice: Raise money now if you can in case the trend continues and VCs are forced to become even more tight-fisted.Venture Intelligence data shows a similar trend in India with deal volume and number sharply down for enterprise software, The Economic Times reports.
Million-dollar deals via inbound marketing
Tougher times call for smarter playbooks. Rethinking enterprise SaaS marketing is the latest episode in our BTS podcast series hosted by Arvind Parthiban, founder and CEO of SuperOps.ai, and Varun Shoor, founder and ex-CEO of Kayako. Their guest is Nivedha Sridhar, a former product marketer at Zoho who is currently the director of marketing at Facilio, a builder of property operations software for large enterprises.
The role of marketing in enterprise SaaS tends to be underrated when GTM strategy revolves around sales muscle. Sridhar explains how marketing can add value to enterprise sales if done right. Facilio focused on community, events, and content, instead of SEO, to pull direct traffic, because it was a new category with low search volume, writes SaaSBoomi volunteer Dhanyal Radha Gopi, founder of ConnectPlus Innovations, in a summary of the podcast. Sridhar goes on to share how Facilio got million-dollar deals via inbound marketing.
PLG or PLS? Lenny asks Elena
Another must-listen podcast published in the last month is by Lenny Rachitsky, well-known for his newsletter on Substack. He talks to Elena Verna, SVP of growth at SurveyMonkey, on product-led sales (PLS) and how it differs from product-led growth (PLG). From when to invest in PLS to what's required to implement it and common pitfalls to avoid, the hour-and-a-quarter episode on YouTube covers a lot of ground.
Peas in a Pod for Profitability
We leave you with a gritty story of resilience from the husband-wife duo of founders of Appitsimple, Ankit and Suhasini Dudhwewala. Covid triggered a 30-40% crash in revenues of their main product SoftwareSuggest. The bootstrapped startup had no parachute unlike many of their funded peers.The couple began to explore funding and an exit, but fortune favors the brave. The business began to turn around in nine months' time and today remains proudly bootstrapped and profitable. "We don't know series a, b, or c. The only alphabet we know is p for profitability," quips Ankit Dudhwewala in a Grit Stories feature.
With love,
Malavika
---
Hat tips to SaaSBOOMi volunteers Anand Hrushikesh, Sumit Chakraberty, and Varun Thirumalai for sharing must-reads!

Thanks for reading the newsletter! If you liked it, please share it with other founders to subscribe for free and get new posts on all things SaaS on the 10th every month. Also write to me please with feedback. I would love to hear from you <3