Hey everyone, welcome back to MRR.
Hope you had a fab year-end break. Welcome back to fighting fires and winning battles on the SaaS front. Here's a low-down on what's happening in the SaaS world in our first MRR of 2023.
The two biggest talking points at the close of 2022 were – 1/ Lionel Messi finally lifting the World Cup for Argentina to become the GOAT of football, and 2/ The public launch of a beta version of ChatGPT that rapidly gained the status of the GOAT of AI-based chatbots.
ChatGPT Gamechanger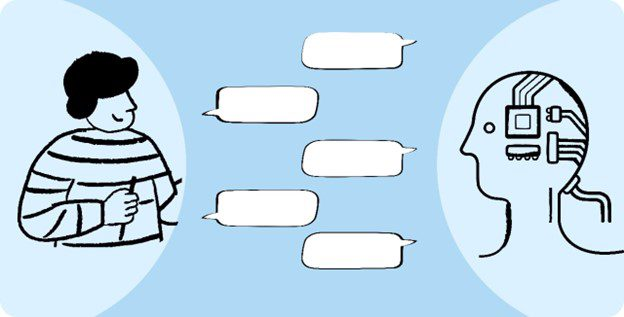 It can crack jokes, rewrite code, and even do school homework. So much so that the new ChatGPT got banned in New York schools. A prestigious machine learning conference also banned authors from using it to write scientific papers.
Of course, there's no ban on you experimenting with it. So, for a ChatGPT 101, including how to get started with using it, you can read this Forbes piece by futurist Bernard Marr.
For a more nuanced report on how it could be the next big tech disruptor, The New York Times spoke to AI researchers on whether it will reshape how we use search engines. Google has a comparable product called LaMDA but doesn't know how to deploy it without cannibalizing its lucrative search engine ad business. Ads are harder to run in chatbots, but Google may have a rethink after OpenAI doubled its valuation to $29 billion, even in a bear market, after releasing ChatGPT based on GPT-3.5 and building anticipation for GPT-4 this year.
The Economist's Babbage podcast discusses the emergence of a new ecosystem around generative AI, the tech at the heart of ChatGPT. The future is here, and one of the trends to watch in 2023 will be the impact of more advanced NLP bots on SaaS user onboarding, customer success, code testing, content marketing, and even sales. If you have started experimenting with ChatGPT, or know a founder who has, please drop me an email.
Indian SaaS Boom in G2
"I often talk about how software is booming globally in a 60-year mega trend. While this is certainly still the case, India is a bright spot. In fact, it represents the fastest-growing region, with a 48% year-over-year (YOY) growth rate in buyer traffic on G2," writes Godard Abel, co-founder and CEO of G2.
Abel posted his takeaways last month after visiting Bangalore for a G2 Live India event.
Founding Lessons
Accel partner Shekhar Kirani was among the first VCs to see the potential of Indian SaaS, writing checks early on for Freshworks, Chargebee, BrowserStack, and Zenoti. In a recent roundtable with SaaS founders, the man with the Midas touch shared his insights about founding. One of these was a reminder to founders that it's a long haul: "By the time you hit 35, all your prime years will have gone towards solving this problem. So pick a problem that is worth spending 10 years solving."
Expansion Amidst Slowdown
Amidst news of layoffs and uncertainty over how long the market slowdown will persist, some are bucking the trend. Property management SaaS startup Facilio, founded by former Zoho employees in 2017, opened a 40,000-sq-ft office space in Guindy, Chennai last month. The company doubled its headcount to 200 last year and aims to add 100 more employees in 2023.
"Our products are particularly relevant during an economic downturn as they help lower operational and energy costs for building owners," says Prabhu Ramachandran, co-founder and CEO.
Meanwhile, Bangalore-based blue-collar workforce management SaaS provider, BetterPlace, closed its series C funding round at $40 million last month. And Gurugram contract management SaaS startup SirionLabs extended its series D round to $110 million earlier this month.
PE Acquisitions
Private equity firm Thoma Bravo announced the acquisition of spend management software maker Coupa last month at an enterprise value of $8 billion. This comes on top of Vista Equity Partners' acquisition of cloud-based tax compliance platform Avalara for $8.4 billion and a private equity consortium's acquisition of Zendesk for $10.2 billion earlier in the year. So, even as SaaS stocks get pummeled in the public market, private equity firms appear to be on a bargain hunt.
Entrepreneurship & Football
Football and entrepreneurship intersect in the sheer grit they require to succeed.
SaaSBOOMi's Grit Stories series is about entrepreneurs who get up every time they fall. The latest grit story features two plucky tortoises, Milind Katti and Abhijit Gangoli, who stayed the course through the 2009 recession, then almost went bust by prematurely launching a SaaS product in the US, but survived to thrive with DemandFarm for account-based selling.
In football, while the world rightly celebrated the crowning of Messi as the king, the true grit story was of Angel Di Maria, who got the first penalty that Messi converted, then coolly finished a beautiful team goal in the World Cup final. An article Di Maria wrote four years ago, recounting the struggles in his early life and the heartbreaks of the 2014 and 2018 World Cups, suddenly found a new and happy ending. The agony and then the ecstasy.
On that inspiring note, we end the year's first MRR. Until next time!
---
Thanks for reading the newsletter! If you liked it, please share it with other founders to subscribe for free and get new posts on the 10th every month. 

Or if you didn't like it and have some pointers for me on improving this, write to me please! I would love to hear from you ❤️