"Great companies want to disrupt themselves before others disrupt them. The difference between Amazon, Netflix, Google, Facebook, and the legions of large but slowly dying companies is usually exactly that: product leadership."

~ Marty Cagan
The year was 2011. Lea Hickman was leading product for Adobe's Creative Suite. By then, Lea had already proved her mettle by helping Adobe build a $2 billion annual revenue business with its desktop-based Creative Suite.

But Lea wasn't settling for that. She knew that the existing annual-upgrade, on-premise solution wasn't in alignment with what their customers wanted in the long-term.

She realised that the market was evolving, and that they needed to move to a SaaS model that would be compatible with all kinds of devices that designers used, including tablets and mobile phones.

"At the early stages [of a product] the emphasis is all on discovery; not discovery around the solution, but discovery around the problem. So you need to disconnect the two until you have validated the problem in depth.

From a discovery perspective, companies need to be really careful to avoid falling in love with their solution. The focus is entirely on the problem – understanding the customer problem in its entirety and then starting to explore how technology can adjust to solving the problem, not the other way around."

~ Lea Hickman
Note that by this point, Creative Suite was making about half of Adobe's total annual revenue. It's only expected that every fibre of the corporate body would try and preserve the product as is. Lea was trying to push the company far beyond its comfort zone.
Finance was concerned about a subscription model's impact on the revenue, compared to their existing license model.
Engineering was concerned about moving from a two-year release train model to one with continuous development and deployment.
Sales was concerned about the very approach to selling the products, by moving their focus from resellers to direct-to-customer.
And most importantly, Creative Suite was, well, a suite of about 15+ integrated applications. Which meant that it wasn't just a single product's update, but an entire suite of them needed to be revamped.
A transition of this magnitude was going to be brutally hard, for customers (a big chunk of them) and employees alike.
Lea knew she and her team had a tough road ahead.
She worked with their then-CTO, Kevin Lynch, and built an exhausting and continuous stream of compelling prototypes – to demonstrate the power of this new future, to get the executives and employees on board, and to keep them on board as the new model was being rolled out. To Lea, there was no such thing as over-communication.
The project was an unparalleled success. By 2015, Adobe grew from 1 million users of Creative Suite to 6 million users of Creative Cloud, and became the fastest company to reach over $1 billion in recurring revenue.
The company soon discontinued new releases of the on-premise Creative Suite and fully transitioned to the Creative Cloud. Today, Adobe is worth about $300 billion.
"This is one of the most impressive, nearly superhuman examples I know of a product leader driving massive and meaningful change in a large enterprise company. There's no question in my mind that Adobe would not be where it is today without someone like Lea working tirelessly to drive this change through."

~ Marty Cagan
According to Marty Cagan, recognised product leader and partner at Silicon Valley Product Group, a successful product culture has two dimensions. The first one is the innovation culture (AKA product discovery) – whether the company can consistently create new and valuable solutions for their customers. The second is the execution culture (AKA product delivery) – whether the company can build and deliver shippable versions of those solutions. And great product companies are those that are strong in both these dimensions.
"The biggest difference between great products and the rest is a mindset that truly values innovation. As businesses scale, they can lose that spirit, and start looking at their product portfolio purely from an ROI perspective. While ROI is important, the great companies prioritise innovation and disruption in and of itself and it remains a core part of their culture."

~ Lea Hickman
This edition of MRR is all about building – meaningful products, memorable experiences, and lasting growth.
Dive in.
~ Sadhana
On behalf of Team SaaSBoomi
---
Engage
SaaSBOOMi Build 2021 | November 20 – December 4

A solid product is the bedrock of a SaaS business. In an industry that thrives on recurring relationships and negligible switching costs, the product sets the difference between success and failure. And SaaSBOOMi Build is our attempt to help set you up for product success.

SaaSBOOMi Build brings together passionate founders, and product and engineering leaders, to exchange their playbooks on building and scaling global products that customers love.
Early bird registrations are open till November 10
---
Latest on the SaaS Stories
---
Latest on the SaaS Podcasts
Signing into 35000 companies with Sunil Patro of SignEasy [SaaSBoomi Knowledge Hub]
The idea behind SignEasy and the thoughts shaping the product – on why someone will pay to sign a document, the dynamics involved in the process, the distinction between iOS and android users, and more.

How do you know if your product org is truly great? [Fearless Product Leadership]
Product leaders can benchmark their teams' performance against their desired outcomes, but how do you benchmark your team against the best performing product teams? 6 seasoned product leaders answer.

Former IBM VP and Partner on visionary product thinking [Products That Count]
Product managers and leaders come to the world of product from many different backgrounds. This gives each individual product person a unique perspective on the products they build. But what does it mean to truly be a product visionary?
---
Latest news bites on all things SaaS
#1 Buddy, just OSlash it!
A new tech verb in the making. OSlash, an enterprise productivity tool, has raised $2.5 million in seed funding led by Accel, Girish Mathrubootham, Akshay Kothari, and other top executives.

With OSlash, you can create memorable shortcuts for long URLs, making it easy for the entire team to find, share, and manage endless links in the workplace.

#2 Cheer for Clear
Clear, formerly known as ClearTax, has raised $75 million in Series C funding led by Kora Capital, Stripe, and other investors. The funding will be used to expand the business in Europe and to fuel their SaaS platform.

If your startup is finding it hard to handle taxes, about time you Clear-ed it up.

#3 A micro SaaS trying to make a macro change
FarMart, India's first micro-SaaS platform for food distribution, recently raised $10 million in funding led by Matrix Partners India and other angel investors.

With a vision to build an operating system for the agribusiness community, this Gurgaon-based startup is all set to help agri-retailers and farmers boost their sales and in turn, their revenues.

#4 Who's thinking about exporters' ease? SourceWiz is.
With a singular mission to empower exporters with tools to grow their businesses, SourceWiz has raised $3 million in a round led by Blume Ventures and AWI.

With the expansion in India well underway, SourceWiz plans to export its services to other Asian countries like Bangladesh and Vietnam as well.

#5 It's LIT for Teachmint
Teachmint, an online teaching platform that enables teachers to digitize their classrooms, has raised $78 million in funding led by Rocketship.vc, Vulcan Capital, and others. 

If you're building the next big cohort-based course, this one's for you – with Teachmint's technology infrastructure, anyone can take their classes online within 2 mins.
---
From the Community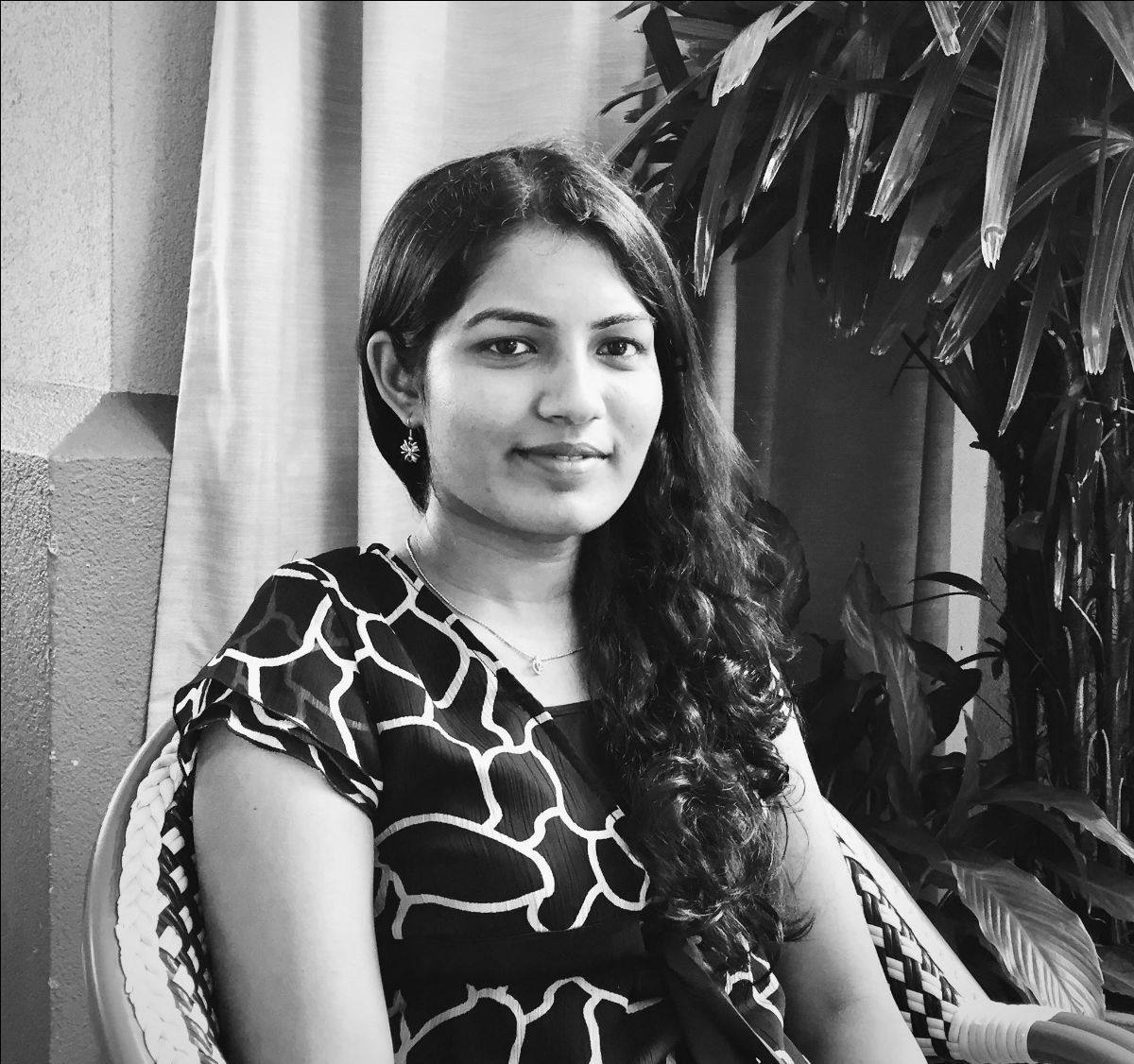 Mounica, our Data-boss. She consolidated all of SaaSBoomi's data from multiple fragmented sources and built our central database. The database is the foundation for the SaaSBoomi Connect platform – an exhaustive and automated directory of all Indian SaaS founders – sorted by their company, location, revenue, expert area, and more.
Having volunteered with diverse organisations in the past four years – from reforestation projects to TiE Global, Mounica believes that SaaSBOOMi stands out because of its volunteer system.
"When I wanted to join SaaSBoomi, I had to go through multiple interview rounds that meticulously evaluated my intent and motivation to join. We also have a detailed culture document and code for volunteers. The level of thought and care that goes into building our volunteer team is truly impressive. And these high standards set by the team translate into the value we create – from content to conferences to connections."