My career as an IT consultant began in London in 2000 right at the height of the dot.com bubble, when I was 22 years old and fresh out of university. 
For most of us, our first job determines our career trajectory, luckily for me, I ended up in the right place at the right time. For 10 years, I worked on some exciting projects mainly around the technology called Microsoft BizTalk Server.
Since 2007 Microsoft started to shift its focus towards Azure and started paying less attention to on-premise server products like BizTalk Server. This is where I identified the opportunity and turned it into our first product BizTalk360 focusing on monitoring, and managing the BizTalk Server.
I began working solo in 2010 and scaled up to a five-member team in London in 2012-13. By that time, we had approximately 150 enterprise customers.
The product-market fit was obvious at that point and we needed to expand the team. For obvious reasons, being a bootstrapped company scaling in London was ruled out and starting in India became a straightforward choice.
The next big question was where in India? 
I consulted various fellow entrepreneurs at the time and the general advice was to start in Bangalore or Chennai. 
Before leaving India I had never lived anywhere outside my home town, Coimbatore, apart from a short three-month stint in Bangalore. I had never travelled anywhere in India since those days (22 years ago) . It was not that common for people to travel. Flying was a luxury and only accessible to the wealthy.    
I received a lot of negative feedback regarding attracting talent in Coimbatore. There were hardly any established software companies apart from a few small consulting firms. 
I felt that there was no point in me starting an office in Bangalore or Chennai. There were thousands of companies out there and I would have gotten lost easily. Even though the access to the talent pool was tempting,  it outweighed the risk of starting something in an unknown place. More than that it also raised a question in my mind–why don't we try and execute it from our home town, as a pay-it-forward gesture.
At that stage, my thought process was that I just needed around 20 engineers and was sure I could find them in the city. Not many people know or realize that Coimbatore boasts over 100 educational institutions, including those that feature in the top 10 colleges in the country. Every year over 100,000 graduates come out of the universities. So, talent is aplenty. 
Our hunch worked in our favour. We were able to attract experienced people who had left the city but wanted to come back to their native to look after their aging parents or be closer to their friends and family. We were also able to attract young talent who came out of university.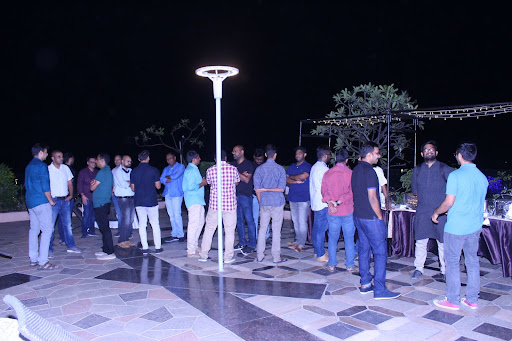 We created special programs like Kovai.co Connect to mentor and mold young talent transitioning them from the academic world to the corporate world. We have homegrown talent who joined as freshers and are today leading some core product initiatives over the 8+ years journey.
One thing I wanted to highlight is the loyalty and empathy of people in Coimbatore. The attrition rate is extremely low, today we still have people who joined us at the very beginning. Off the top of my head, I can recall at least 6 out of the first 10 hires who are still with us.
Today we create and sell world-class products out of Coimbatore. We crossed $10 million in annual revenue with a workforce of 240+, 95% of them residing in Coimbatore.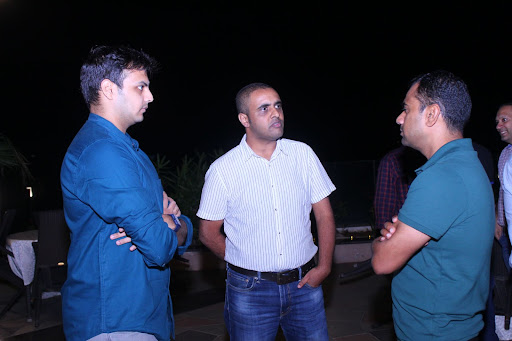 Our next mission is to create a unicorn company out of Coimbatore and to make the city one of the nation's leading SaaS hubs. Similar to the IT consulting boom from 2000, we believe the next big thing will be software products, especially SaaS. We just need to jump on the bandwagon. 
With the experience gained over the past decade, we wanted to create an impact in the city.
We are doing everything we can to make it happen. Our recent office construction, setting up a state of the art 40,000 sq ft office space, spending $1.3 million which resembles the ones you see in the tech hubs like Bay Area, Seattle, and Bangalore, is in that direction. Breaking the traditional barrier, we felt someone needs to do it first and others will follow quickly.
Our first goal is to provide the best of opportunities to great talent in the city. Since Coimbatore was a Tier II city, there was a severe brain drain, with the better talent moving to Chennai, Bangalore, or abroad for work. Honestly, I moved to London 22 years back simply because there were no job opportunities for me here, and I remember not wanting to leave. 
Our second goal is for SaaS founders in the city and outside to realize Coimbatore as a perfect place to set up shop. I want Kovai.co to be one of the front runners in showing SaaS companies that if we can do it, so can others. Now there are some notable SaaS companies like RFPIO, that are creating waves on the international scene. 
Our third goal is to encourage and mentor more early-stage SaaS companies and startups on scaling up, getting funded, and growing from Coimbatore. This was one of the reasons I was so excited to champion the SaaSBoomi Social event in the city. Bringing SaaSBoomi to Coimbatore, will create a platform for SaaS founders to network, share learnings, and motivate each other. 
I have witnessed firsthand the benefit of a closed group community like SaaSBoomi where founders open up their internal playbooks to help each other. Our internal company motto is #TogetherWeGrow and now we want to expand it to the wider SaaS community in Coimbatore.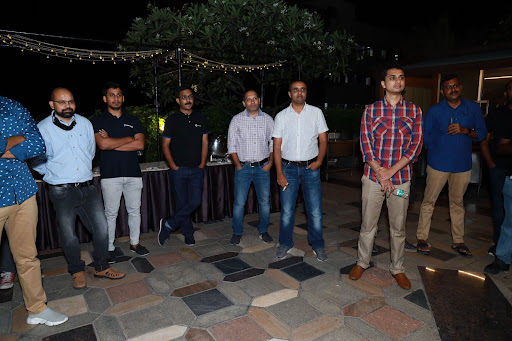 During our social meet, I was blown away by some of the interesting products SaaS companies in the city had built. Some of them including PreSkale, which helps B2B companies with presales, and Revenue Hero, which helps customer executives identify good quality leads, have got funded. I hope SaaSBoomi's Coimbatore chapter grows like Chennai's year on year. 
The attendees included: