As a product company owner, wouldn't you want your product to be on its own and bring in customers and revenue eventually? Guess we would like to. You would be aware of one of the business methodologies for product companies, i.e., Product-led growth (PLG). To put it simply, we can imagine it  as a GTM strategy where the Product is the primary vehicle to Acquire, Activate, and Retain customers (Courtesy: www.productled.com) 
Is PLG new? 
We have all experienced buying things the PLG way, in some way, shape, or form. Whether it's your car or your favorite perfume, you would have tried it out before buying it. That's precisely what PLG is, very simply put. 
PLG means the customer can try, buy, and renew with very little manual intervention. The Product must be conceptualized and designed so that the customer can quickly come on board and get going with it. 
The PLG benefits 
The PLG approach brings with it a bunch of key benefits to product organizations. Some of the key ones are, 
Widen the top of the sales funnel 

Rapid global scale possible 

Exponential vs linear growth – (E.g.,) Zoom grew from 10M to 200M active users in 3 months

Capex efficient 

Reduce CAC 

Better user experience during the trial 

Auto choice of the plan (reduced friction in sales) 

Faster sales cycles 

Higher revenue per employee (e.g., AHREF – 50MN ARR with 50 employees)
But is PLG for all?
Having said all this, it doesn't mean PLG is the panacea and would be the ultimate solution for all product companies. The following high-level guidelines will help you self-evaluate if PLG is suitable for your organization. 
PLG may NOT suit you, if: 
Your sales cycle involves a considerable implementation cycle 

If the buying decision is driven top-down 
PLG will suit you well, if: 
The Product offers a uniquely valuable solution to its users 

Users can realize significant, ongoing value quickly and easily 

The customer gets real value before they hit the paywall 

Marketing funnels lead to product engagement 

Customers' company has product champions who drive internal adoption of your Product 
Also, PLG is as much a mindset as an approach. So, you can always adopt the beneficial elements of  PLG into your existing strategy. For example, Pendo cleverly combines PLG with a sales-led strategy. It lets users try it for free while also letting them request a demo. 
How do you go about with PLG, then? 
Having understood what PLG is, the benefits it brings, and who is more suited, let's go deeper into the  PLG via the typical funnel and a few suggestions on how to approach each of these stages. But, before you get started with these, it will help you have your "As-is" conversion data for each of these stages. 
Visitor 

Registration (MQL) 

Activation (PQL) 

Subscription 

Expansion
Visitor to Registration  
Once visitors are on your site, it is essential to take them to the registration stage. One of the ways is to ensure you have a transparent pricing page that lets your user know clearly what to expect from each of the available plans. An excellent example is the pricing page of Clickup, which smartly uses PLG and a  sales-led approach by having options to self-service or contact their sales team.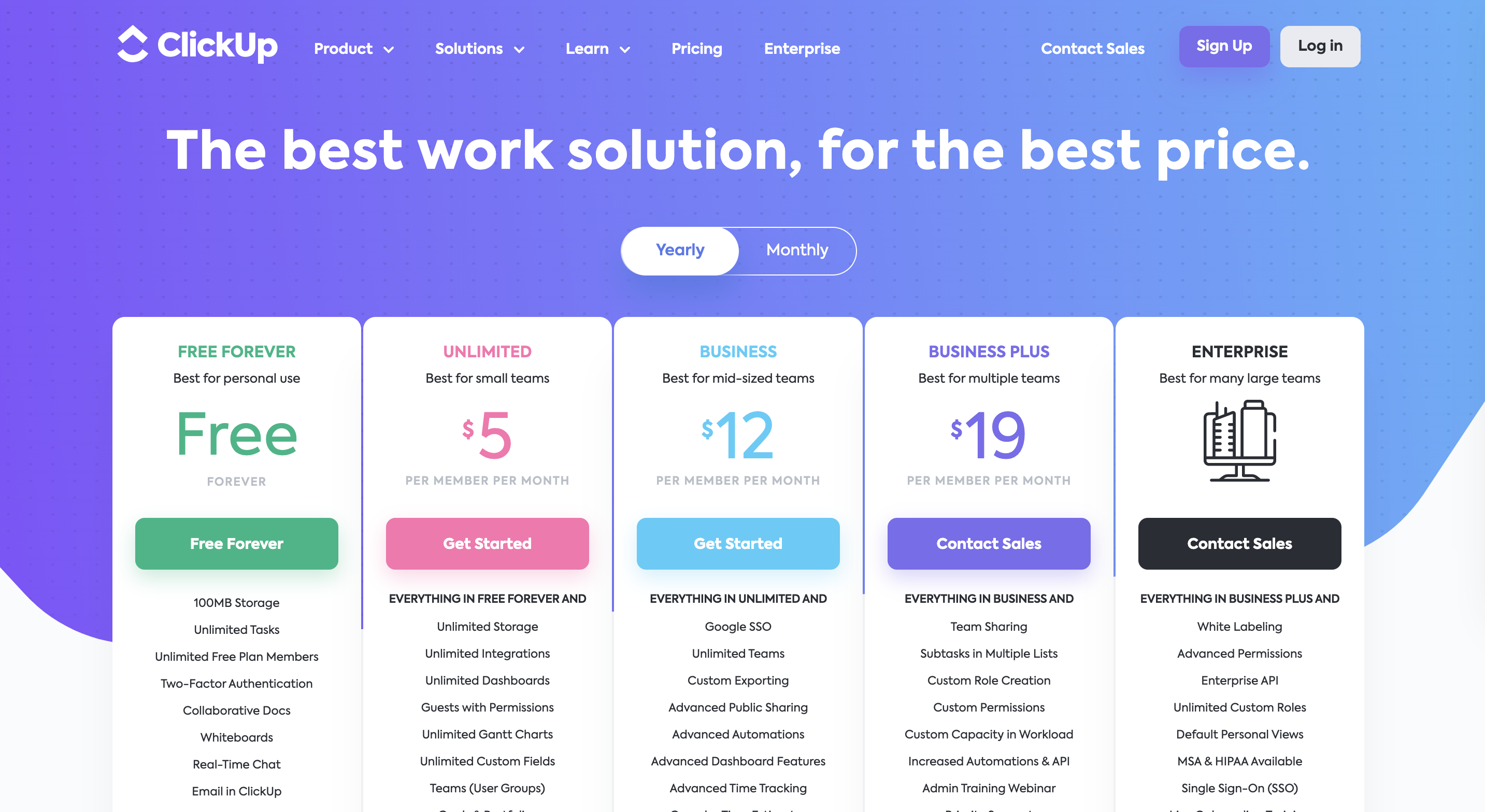 While customers are on the registration page, making sure that there is only minimal data input requested from the user will ensure they provide the information. It will also persuade your customers to complete the step by adding social proof (like testimonials) and other customers on the registration page.  A good example of this is Hiver. Apart from providing ample social proof, they have also enabled Single Sign-on and made it clear that users don't have to provide their credit card information.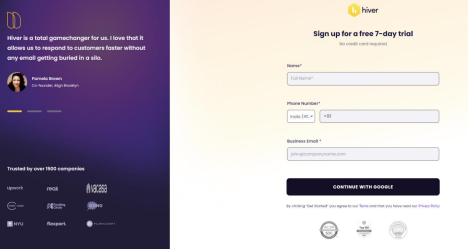 Registration to Activation 
The general tendency for your users is to taste the Product through free trials/plans before they start using the paid versions of your Product. It would be best if you made a data-driven decision on what your  PQL (Product qualified lead) is to be able to decide on when to start promoting your customer who is trying your free version. 
Such Activation metrics could either be certain events being performed by your customer or when they reach a specific threshold limit. For example, the PQL for Slack is when an account reaches the 2000  message limit. That's when they consider the user to be seriously adopting their Product. In the case of another SaaS product, RecruiterBox, an applicant tracking system, their PQL was when a user posted a  job opening on their platform. Similarly, you must define your PQL and be prepared with strategies on how you would nudge your customers to start paying. 
Some approaches to taking customers towards activation might include drip emails indicating their next step along a happy path or demonstrating "Paid" features within the Product itself while they are at it. 
Activation to Subscription 
This is probably the most critical phase of your customer journey where they make the leap of faith and decide to pay for your Product. 
A good example of moving the customers to a paid plan is Typito, a video editing product. They offer a  free plan where users can try out the Product's features. While they are at it, Typito indicates to users if they are using any "PRO" features that are not part of the Free plan. Users can continue to avail the  "PRO" features, but the blocking step comes in when they try to export their video. They are informed of their paid features and redirected to the subscription page. Having tried out the Product to this extent,  users are more likely to pay for the subscription.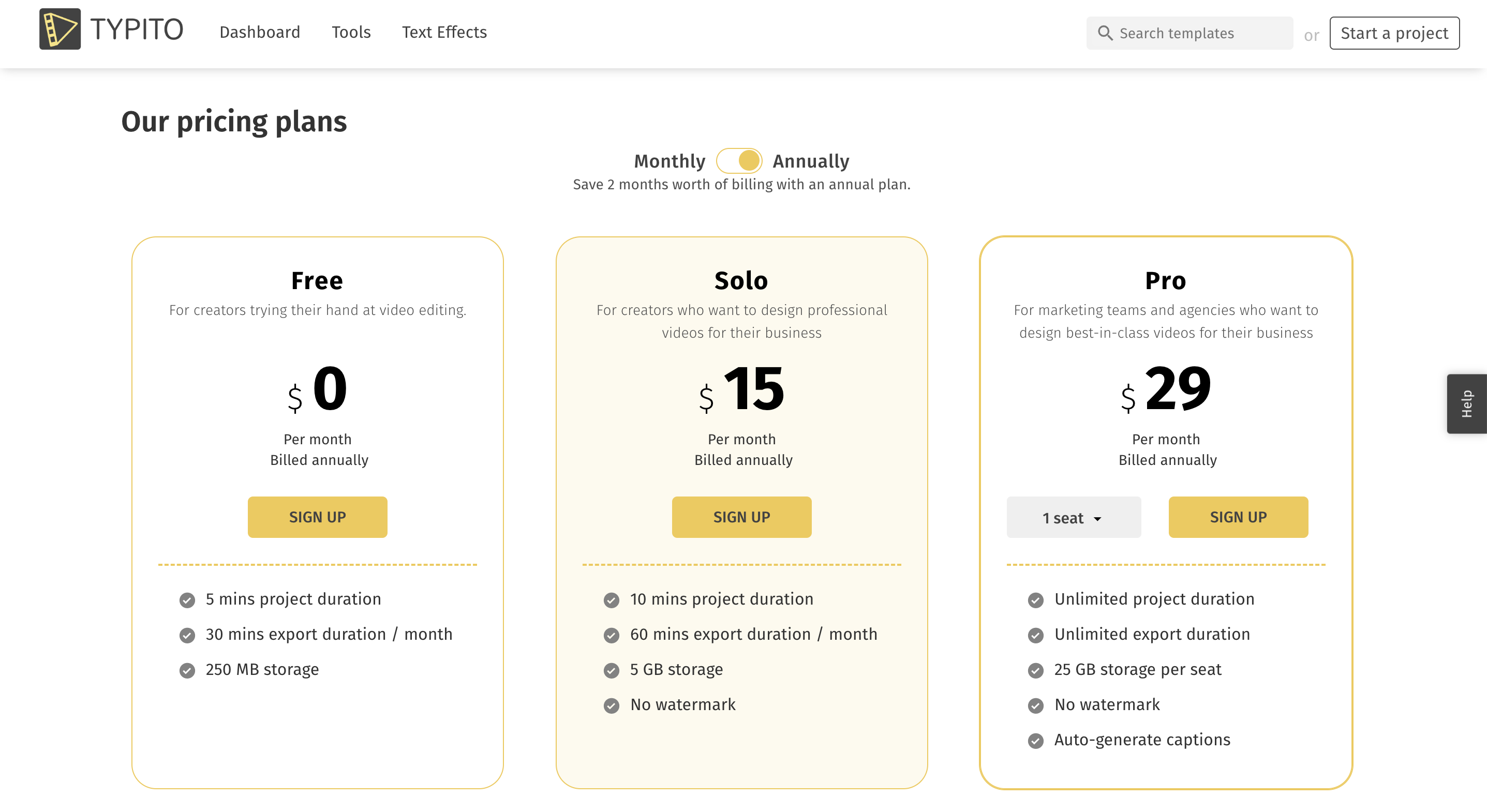 A few more important things to consider while designing your product pricing page is to indicate the "$"  savings the users would make by opting for the plan of your choice, monthly vs yearly subscription. An excellent example of smart pricing is the one by Freshdesk. Their "Free" plan offers all the necessary features a new user would want but provides some important features like "Collision detection" only in the paid plans.
Customers who have tried the product would want to avail of the "Collision Detection" feature, thus increasing the chance of them moving to the paid plan. You can also make such decisions on pricing but must gather necessary user and product information.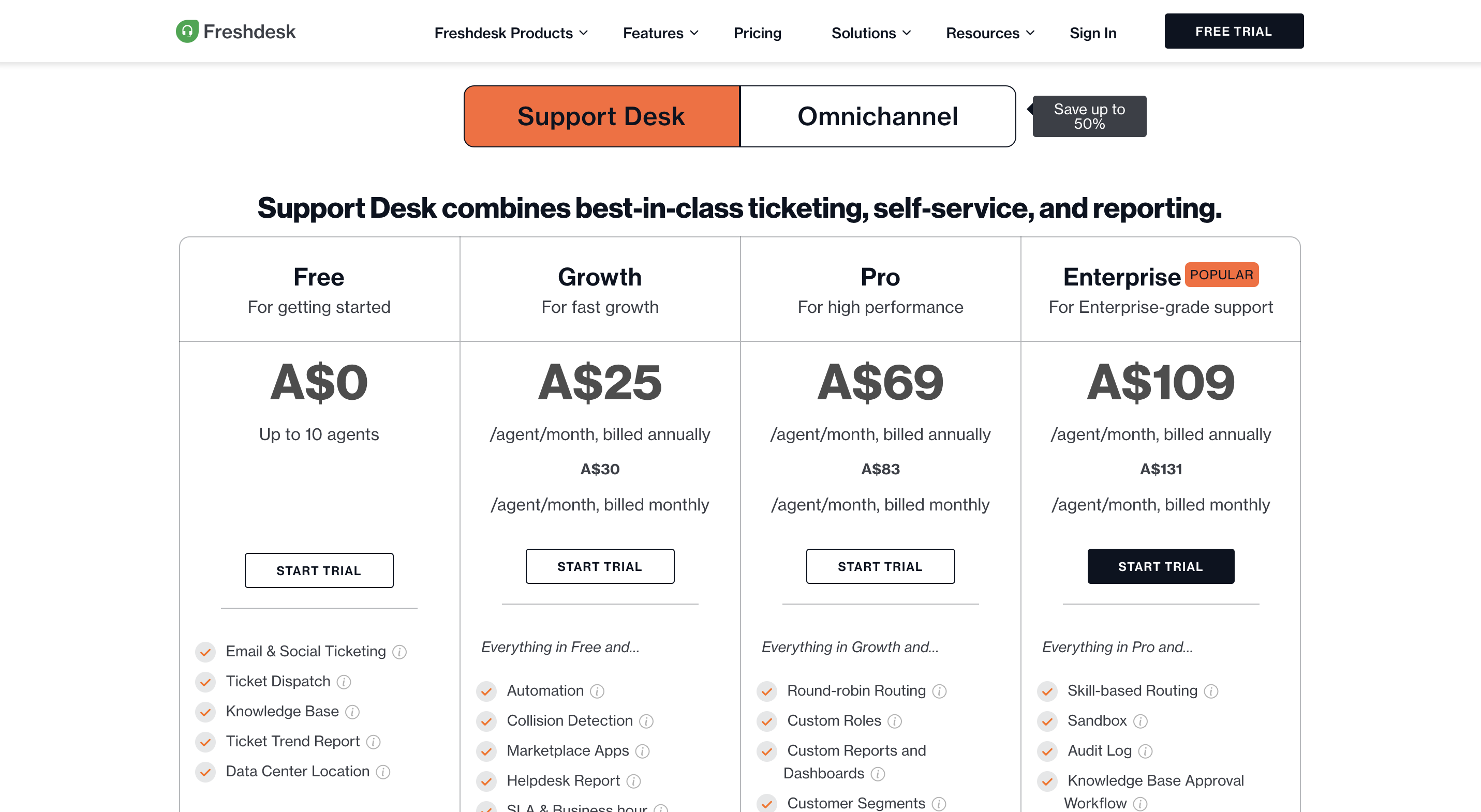 Subscription to Expansion 
This is the stage where cross-selling and up-selling happen for a product. Among various ways to drive users to move to a higher plan, a couple of approaches are worth considering. 
Virality-based expansion
Feature-based expansion
Virality based expansion
This indicates ways to reach out to other functions/teams of your customer organization and get them to try your Product. You can achieve this by understanding your customer business processes and mapping the other functional stakeholders in those processes. This way, you can build features that would help you reach out to them. 
Feature-based expansion
This is again another approach to upselling your Product by understanding your customer's needs and prompting them to try out relevant features of your Product, leading them to a higher-paid plan. An example of this is how Stripe recommends features like "Revenue Recognition", which a free user might be interested in. To avail of this, users must then pay.
Summary 
The single most important factor in a PLG-based approach is the "Time to value" for the customer. It's the intersection of the perceived value and the experienced value.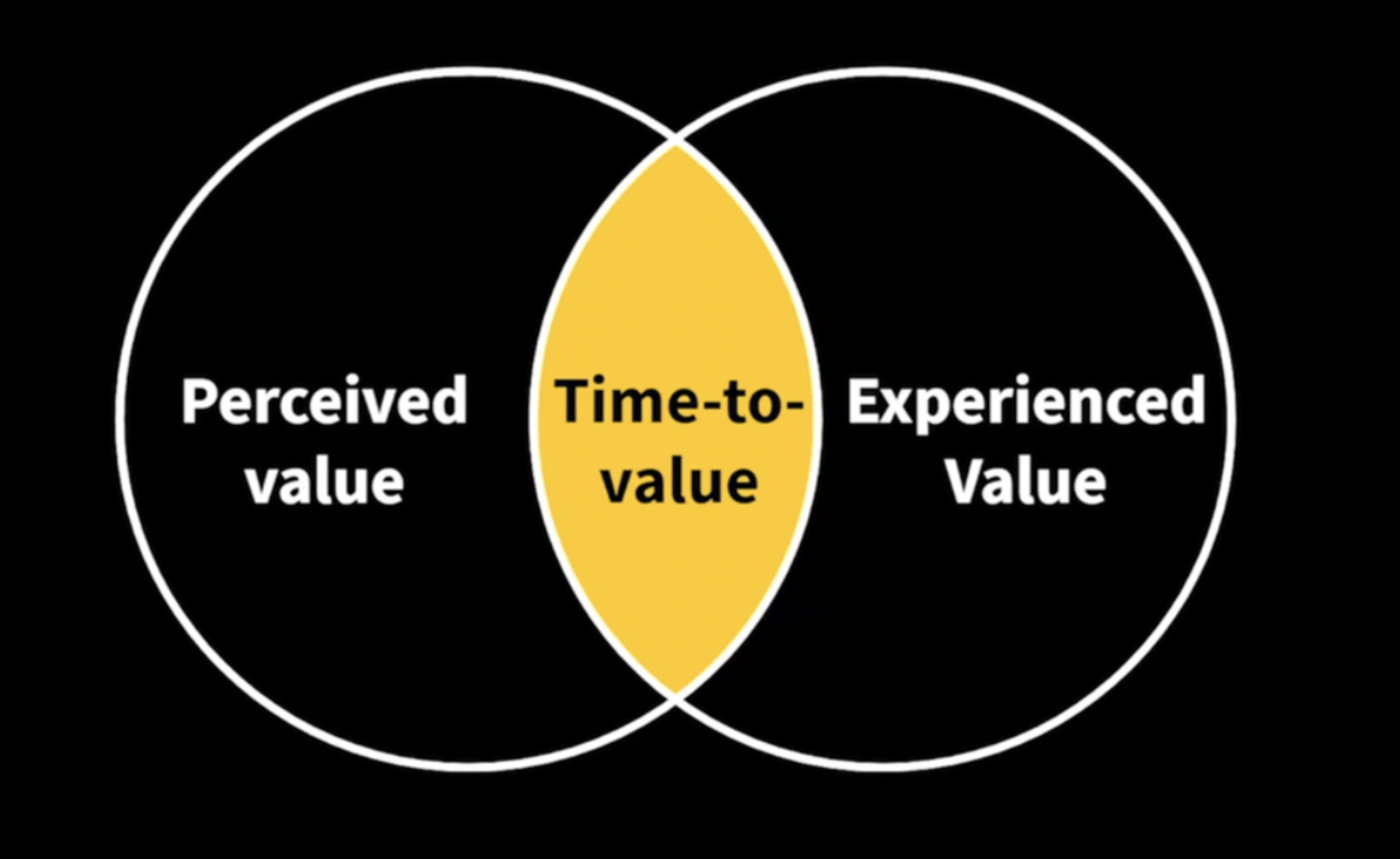 There must be a mindset shift towards the customer and how the product can deliver on its promised value.  The intention must be to service your customer before you sell the product. It is also important that all the functions in your organization buy into this idea and contribute to it. Everyone must contribute from the marketing team to the customer support team. 
Marketing


– How to use the product as a lead magnet 


– Campaigns to be not just for buyers but "users" also
Sales
– How to use product data to qualify leads
– Define "value" metrics (on how to charge customers)
– Reduce discussion on pricing
– Focus more on users who have experienced the product
– Enhance better onboarding & product experience
Product Team
– Build features for free to meet the MKTG goals
– Revenue target to be set for prod team & tracked
– Product needs to drive "usage" is given more importance
Customer support
– how to create prod for customers to succeed without our help
– To be more efficient
– Be prepared for more support tickets (in a freemium model)