So far at SaaSBoomi, almost all our offline events have been following a similar format — we pick a prime tech city in the country — Chennai, Bangalore, or Hyderabad, and host large-scale conferences with 80% focus on content and 20% focus on networking. In fact, all major tech events follow this playbook in general.
They work, no doubt, but we knew that we could do so much more to help build the Indian SaaS community. Adding the pandemic's effect to this, we found an opportunity to experiment with a new event structure we've never tried before.
It all started with a conversation with Sameera Vanekar, co-founder of PathFix, at SaaSBoomi's first social gathering with founders in Bangalore. She thoroughly enjoyed the discussions that happened before the networking drinks. She kept talking about how she loved the energy of such social meetups, and how people come together and create serendipitous connections.
This was after almost two years that we were doing an in-person event in Bangalore as part of SaaSBoomi in the week of February. We had around 120–130 people in the evening and the energy was buzzing, with everyone meeting, greeting, and hugging each other after a long time.
We realized that while content is one of the reasons why people come to events, the connections and friendships they form there are what make them stay back.
A few days later, my colleague Tarun and I were reflecting on the event and we wanted to create similar energy in all major cities in the country. We came up with a solution — organize social gatherings in every city with no agenda and organic conversations. And that's how Tarun came up with the name and the positioning statement of the SaaSBoomi Social.
As an event organizer, I believe that this is a new and powerful format we have stumbled upon. The impact has been phenomenal — we have touched 650+ founders and probably made 2000+ connections.
Here is the playbook that we have followed and if someone is trying to do something in their city, we would be happy to support the same.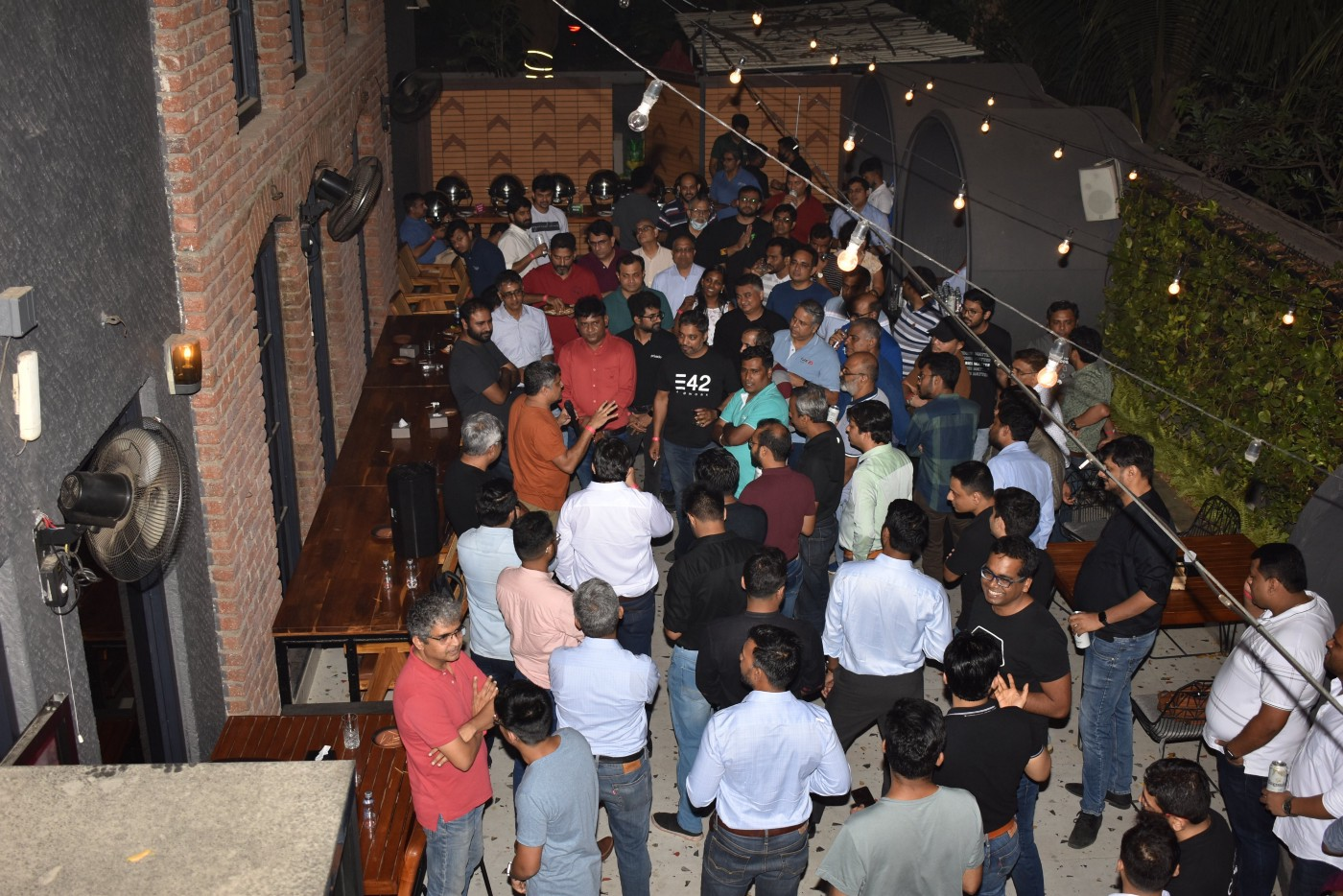 Accessibility
Instead of making SaaS founders from across the country come to our events, we took the events to them.
We planned to start with Hyderabad (as Tarun is the brand ambassador for HYD), followed by Chennai, Mumbai, Pune, and Delhi. Around 650+ founders were invited to attend the socials in 6 cities with more than 1100+ applications. It was truly magical to see cities like Pune having over 100+ founders attending the event.
Firstly, huge congratulations for organizing such a great event, it was a bold yet right move to schedule an in-person event.

It was great to give names to faces to folks whom I helped via the group, but never saw them. Few people (Rohit from Darwinbox, Outplay team, Sreedhar, Bhanu from Highradius and more), I heard great things about, but never met, I got to see them, meet them. Most interestingly, I got to connect with a US friend who also returned to India, but never saw each other. Overall, I would definitely do this again when done next time. The event without an agenda is a great idea.

– Sudheer Bandaru, Founder — Insightly Analytics
We understood the impact of SaaSBoomi Social when we started receiving requests from all over the country. We want to include a special callout to the SaaS founders from Surat, who all traveled all the way to Mumbai for the event. We're really looking forward to meeting them in their own hometown in the next edition.
Thanks for the amazing event in Pune. I never realised we had more than 100 startups as part of SaasBoomi here. It was so enticing to see so many different SAAS products and ideas. I was able to connect with a lot of them for my product.

Thanks to this great initiative, I would truly request you all to make this a monthly event. You sure can play around with holding more formal events or paid events like this in the future. Would like to participate regularly in connecting with founders in person. We surely have missed this connect in the past couple of years but kudos to you guys for taking the lead in making this happen. Looking forward to the next event already!! 🙂

– Neha Mathur — Founder, Personifwy
Agenda-less conversations
Unlike our previous events, SaaSBoomi Social had zero planned content and a 100% focus on networking.
We wanted to offer a secure platform for free-flowing conversations and unexpected connections to happen. In fact, after the Hyderabad and Chennai chapters, we avoided distributing the name badges in the other cities, as a way to encourage serendipity.
Even though we initially wanted to invite non-SaaS founders, a few friends, and sponsors as well to the meetups, we finally decided to make it an exclusive SaaS founder-only event, to make it a safe space for openness and synergy.
And it worked. We witnessed numerous deep and pure conversations where founders opened up like never before, especially during the last legs of the events.
The people behind this
Tarun and I wanted to thank the city champions who played an active role in making this happen, right from finding the venue, inviting the right people, and helping out with the overall logistics. We couldn't have done this without you.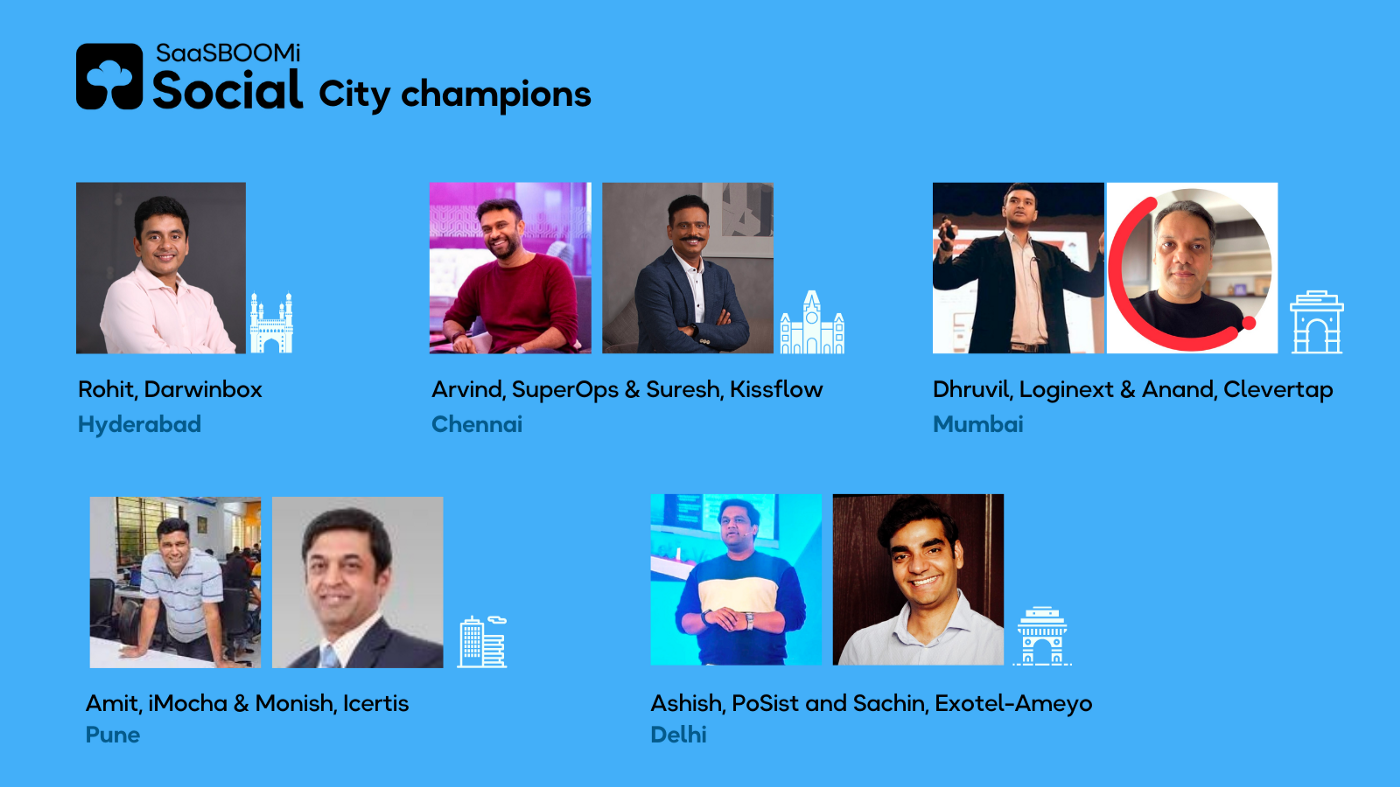 Fabulous indeed event it was. Great thanks to the team for making it an unforgettable joyful moment. Unlike other formal meetups, this was super helpful to spread the energy and positivity to everyone that every founder needs in the initial stage. The event proved that there are a lot of areas to discuss beyond PMF, GTM, Traction, Growth that no boxed agenda would solve. "No Agenda" was the right pick.

– Vijayanand Kailash, Founder — PerPilot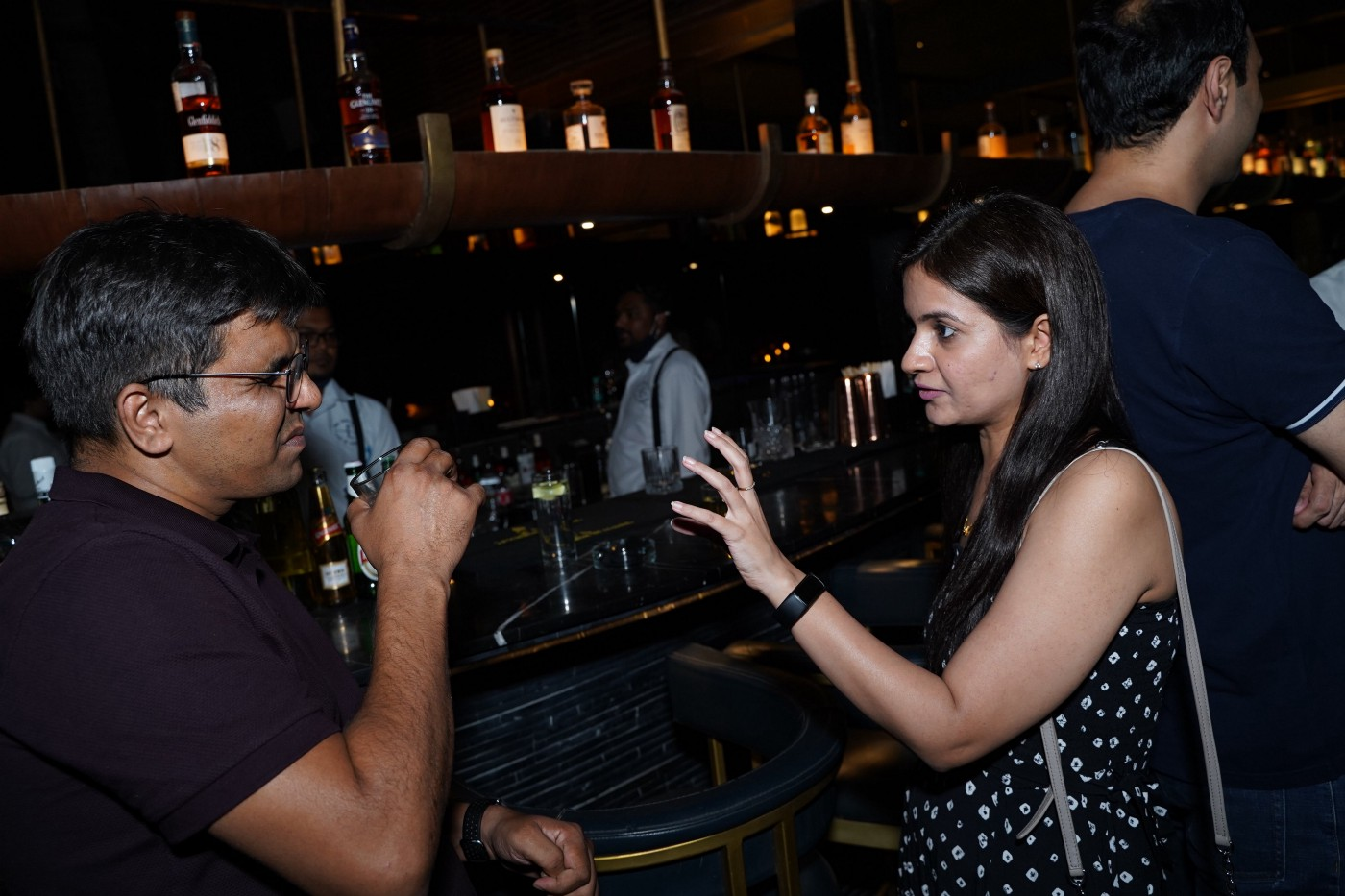 Our curation engine was managed by Prajna Chandra (PC). He was uncompromisingly committed to curating the right attendees for the event. We also want to thank Varun, Gana, and Sadhana for creating the buzz on social media and helping us with all the content possible. All the catchy lines that you saw on Twitter and in the event were personalised by them.
I am the founder of Provakil, but have been in the B2B enterprise software industry for my entire professional career (Sabre and Innovaccer.) This was my first rodeo with SaaSBoomi and I hope to engage, collaborate, and contribute more in the future.

At Provakil, we were originally based in Noida. In August of 2019, we decided to move our base away from Delhi NCR, and picked Pune as the place we wanted to grow (above Bangalore, where I have an extensive network and spent my early career there). By the time we settled ourselves in Pune, the lockdown hit and of course our offices have only opened sporadically since. Pune is a completely new city for us and covid made our experience more isolating because we haven't been able to embed into the local community of entrepreneurs and startups.

To that end, for us, the SaaSBoomi social was not a breath of fresh air, it was a tank full of oxygen! It was heartwarming and exciting to meet fellow SaaS founders from Pune — remarkable individuals building remarkable companies. I took away conversations to cherish, and have connected with a lot of folks with whom we would be connecting again soon.

I am not only looking forward to being a part of it again, but would also like to extend our help and support to SaaSBoomi — please feel free to reach out if we can contribute in any way.

Pulkit, Founder — Provakil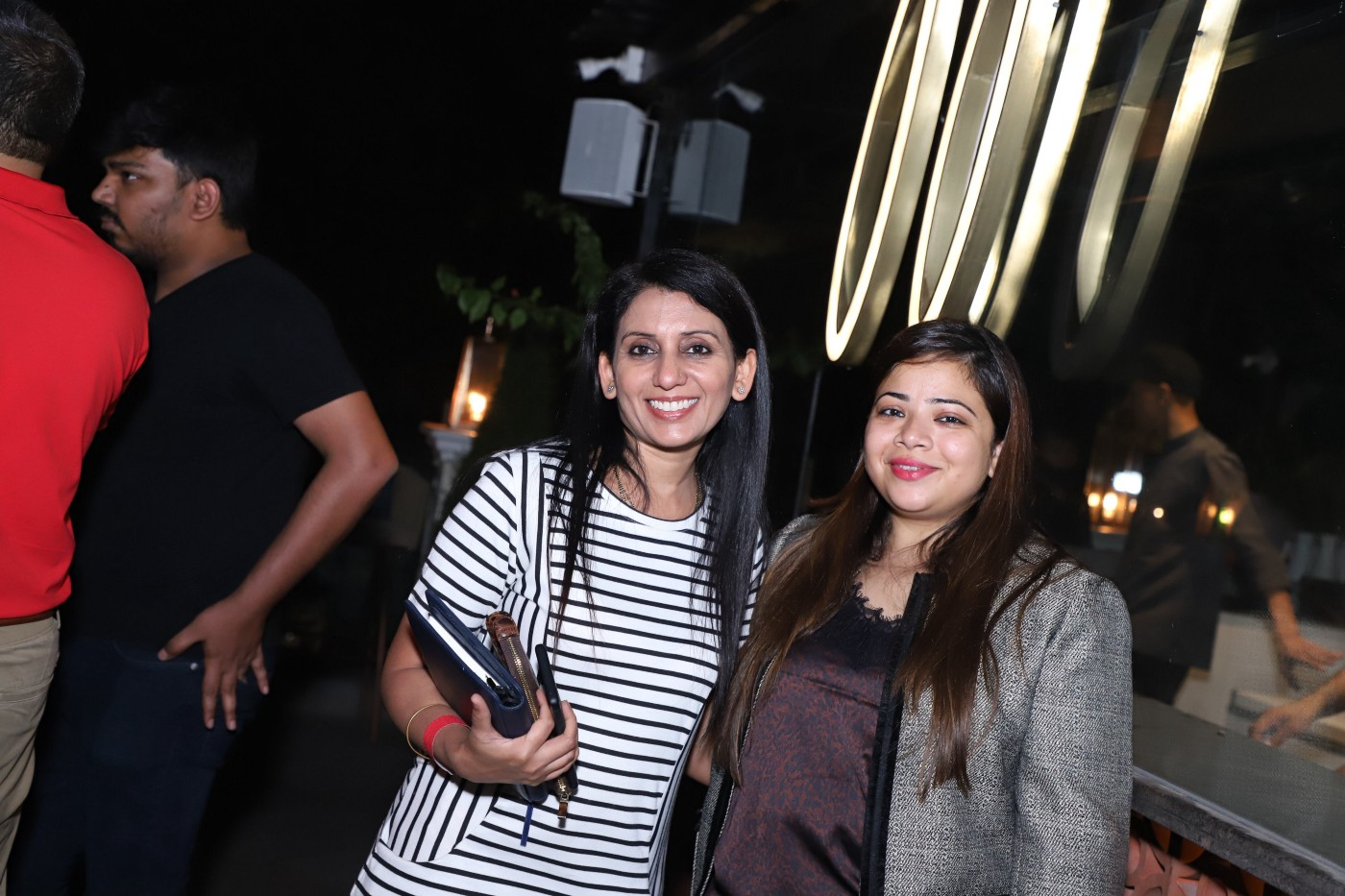 What we could have done better
The only thing which kept bothering me in all the social meetups was the percentage of women leaders. We somehow were unable to get more women leaders. We have formed an inclusivity team and hope to solve this as we build this community.
We could have done a better job of putting together a few ice-breaking activities to warm up the attendees for easier networking
We couldn't send emails/messages on time to folks who were not qualified. Our sincere apologies for causing the delay.
Some folks who met the criteria also got rejected for other unavoidable reasons. Apologies to them as well.
Our sincere thanks to all the sponsors — Accel, B-Capital, Microsoft, Nexus, Sequoia, Tiger, and West Bridge Capital who supported us in this initiative.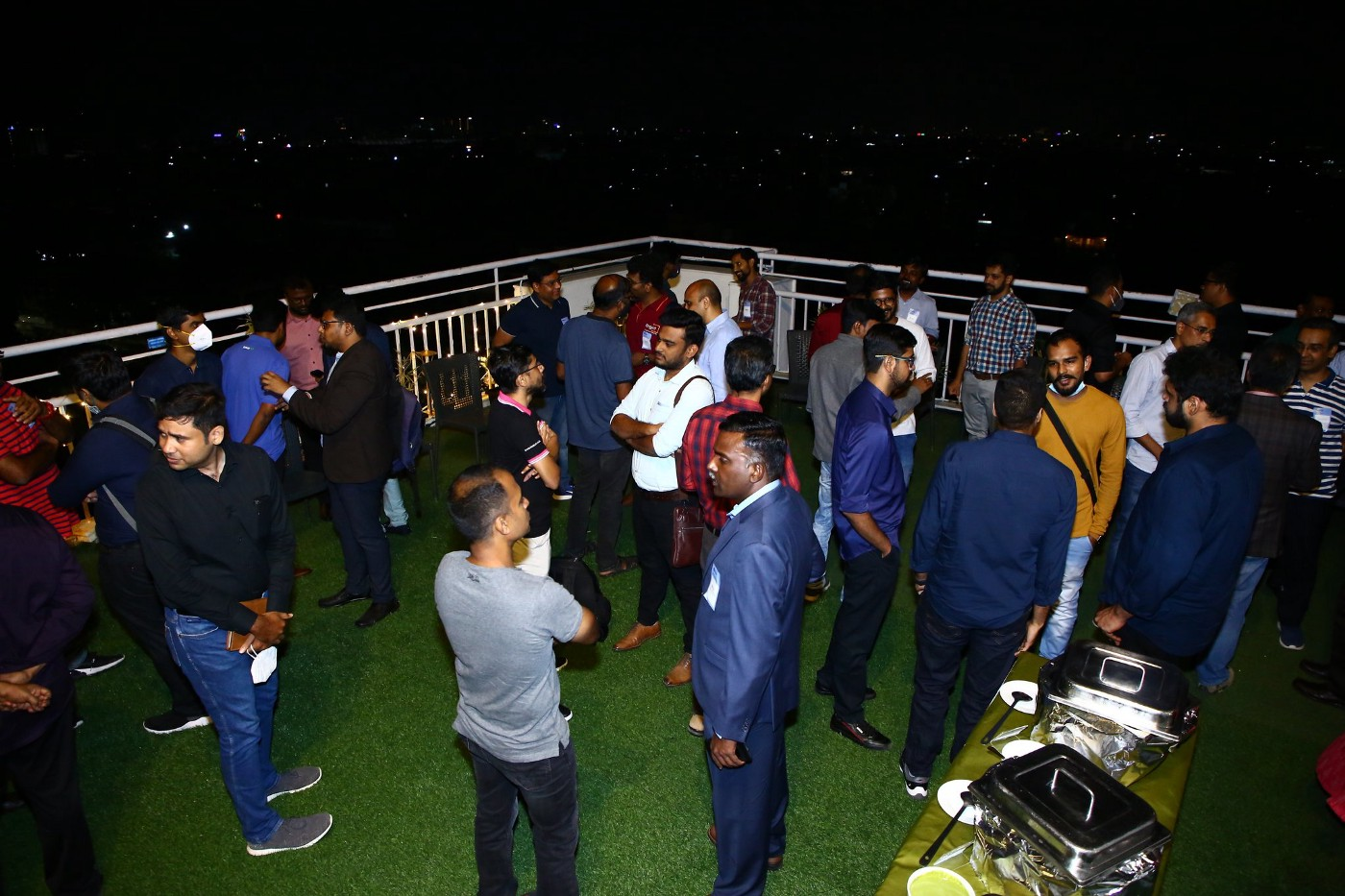 The way forward
We plan to create a WhatsApp group for each city and add all the founders who attended the SaaSBoomi Social events. Hopefully, we should be able to revive the roundtable discussions in each city.
We have gotten interested entrepreneurs from Rajkot, Kolkata, Surat, Ahmedabad, Kochi, Indore, Bhopal, etc and in the next phase, we will be hosting small meetups + SaaSBoomi Social meetups in these cities. Please stay tuned for more updates on this after the SaaSBoomi Growth event in Chennai.
We are always looking for ideas to enable connections and help the Indian SaaS ecosystem. If you have ideas on what we can do to achieve that, please feel free to reach out to us. We are committed to making an impact in every city, which could benefit from the SaaSBoomi Platform.
It takes a village to build a company. It takes many villages to build a community. And we wish to create as many villages as we can across the country, to foster and flourish the Indian SaaS community.