This July 25th, SaasBoomi is all set to host the first edition of Build — a specially curated forum for founders, product and engineering leaders. What started as a Hyderabad forum for SaaS founders (SaaSt) evolved into a whole new version designed to help us build globally winning products from India.
As we head towards the first-of-its-kind virtual event that is going to host 250+ SaaS product and engineering leaders and 80+ fast-growing SaaS startups, here's a virtual walkthrough of everything that's in store and how you can prep yourself to make the most of it.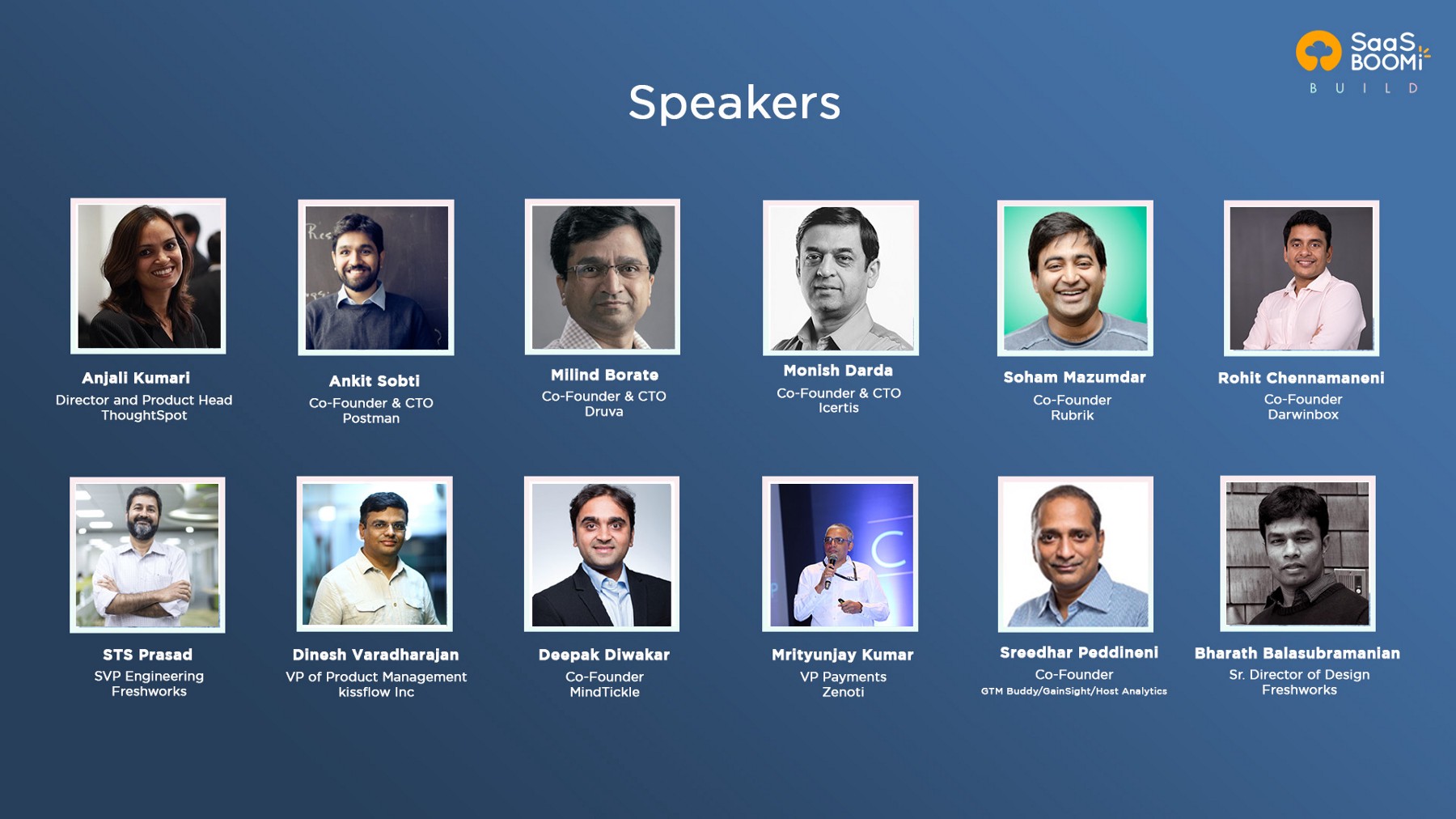 Passion for Products — What is Build?
Creating and scaling products that solve customer needs is at the true core of SaaS. While a million conversations on the internet lead us to resources on sales, GTM strategy and customer retention etc, there is very little said about what goes into building a product that can win the markets and customers hands down. Hence #SaaSBoomi Build.
Read more about build from this blog by nutanc.
Connect. Share. Learn – Join 80+ fast-growing SaaS Startups
Firstly, thank you to everyone of the 200+ startups who expressed interest and registered for the event. While we would have wanted to host all, it is important that we focused on a segment of the audience to make the sessions relevant and offer real takeaways. So, the organizing team has curated and filtered 80+ fast-growing startups (those with $1M — $5M ARR or have a substantial size of product and engineering team). The event is not just for founders but for product and engineering leaders as well, and hence each selected company can have up to 3 attendees.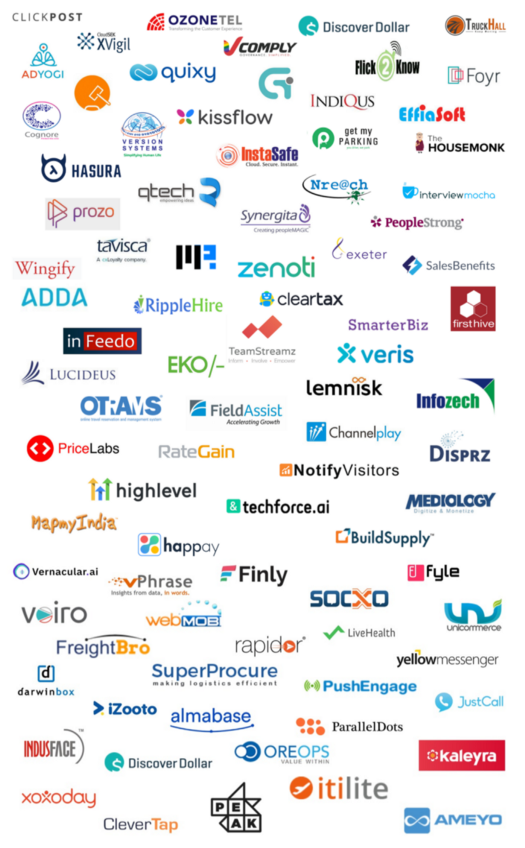 The event is a virtual day long conference, but unlike the webinars most of us have experienced this one will have everyone join as participants in a zoom meeting. This is to enable attendees to be an active part of the conversation, find your fellow SaaS founders and teams and also connect with the speakers during and beyond the sessions.
9 handpicked Sessions, 12+ Speakers — What to expect?
Coming to what matters the most and what was debated the most in the process of organizing the event — the agenda. Every session and speaker have been identified to solve for a specific challenge that SaaS founders most often encounter. And we are most thankful to the speakers for accepting our request and for agreeing to share their playbooks, best practices and learnings from even failed experiments.
Here's a snapshot of the agenda and a quick insight into what the sessions will help you deep-dive into:
What goes behind the scenes
A pay-it-forward spirit of volunteering
I have always had so much to learn from every SaaSBoomi forum that I could be a participant of. And everytime it was not just answers but actionable takeaways that played a strong role in our growth story at Darwinbox. Our sales cadence that works beautifully for us today was built after learning from Capillary's session at SaaSBoomi enterprise and our marketing team structure, and KPIs took a good turn after Chargebee's session at SaaSBoomi Growth this year.
While I have always appreciated what I could get from the forum, it is for the first time, as a volunteer of SaaSBOOMi, that I have witnessed the real effort and willingness that goes into enabling all of this. An organizing team of founders who always have more than enough on their plate to dedicate a significant amount of time to ideate, curate, and bring us the best playbooks in SaaS.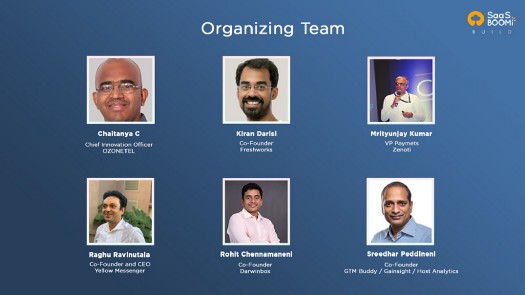 All of this because they know that it takes a village to raise a successful company and they have on many occasions benefited from peers who went through the pain of solving a problem before them and shared how-to or how-not-to.
For the last 12 weeks, I have been in awe of the efforts that each of the organizing team members Sreedhar Peddineni, Kiran Darisi, Mrityunjay Kumar, Rohit Chennamaneni, nutanc, Raghu Ravinutala and Ashok Varma and Volunteers Sangeeta Bavi, Manish & Tarun Davuluri, Avinash Raghava and speakers STS Prasad, Soham Mazumdar, Monish Darda, Milind Borate, Deepak Diwakar, Bharath Balasubramanian, Anjali Kumari, Dinesh Varadharajan & Ankit Sobti have put into making SaaSBoomi build to deliver the best learning experience.
Look forward to hosting all the founders, product and engineer leaders!
If you are keen on participating in this edition of SaaSBoomi Build, visit SaasBoomi Build.